Masterclass Time Zones: 1PM EST / 12PM CT / 6PM BST
About this event
Whether you are in a relationship or still searching for the one, we are always looking for deeper connection, meaning and purpose in our relationships - a sense of belonging.
Have you ever wondered how you can:
Experience deep emotional and intimate security in your relationships
Attract a committed and secure relationship
Attract a relationship that feels fulfilling and whole
Attract a relationship where you know your partner is here to stay
Feel a deep sense of belonging with your partner
Heal and grow your current relationship to what you and your partner desire
Experience open communication and consistency in your partner
Open yourself up and let someone in
Relationships reflect a version of you in your partner. They are a mirror. They are the most beautiful expression of the best parts of yourself and the mirror to the parts of you that you hide from.
We all have a relationship blueprint that determines how we attract, interact and connect with someone in an intimate relationship. There are various factors that determine what our relationship blueprint looks like.
In this exclusive masterclass we will deep dive into:
Learning what your relationship blueprint is made up of
How you can begin shifting your blueprint
How you can attract deeper love, security, intimacy and connection
You will also receive:
Resources and workbooks
A Live Q&A Session with Reina
About Reina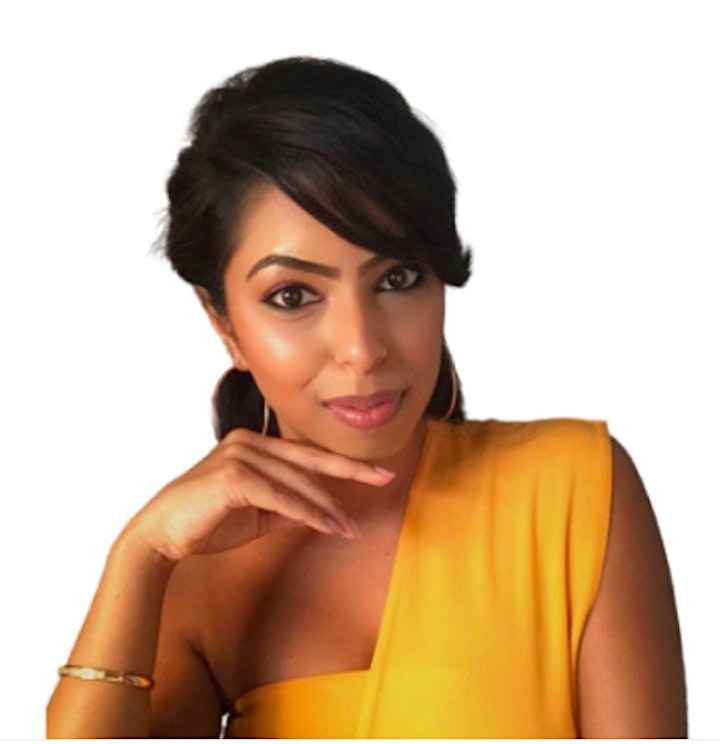 Reina is an International Human Rights Lawyer, the Founder of Empower Beyond Boundaries, Host of The Warrior Women Show Podcast, Entrepreneur, speaker, author and Women's Leadership, Relationship & Manifestation Expert.
Reina has dedicated her life and career to supporting women who have experienced injustices & to those that want to elevate the outcome of their life. She has a specialism in international women's rights issues and has worked in partnership with various domestic and international non-profit organisations, dealing with cases involving domestic abuse, sexual abuse, trafficking, forced marriage and honour-based violence.
Having overcome trauma and broken cycles of generational abuse, sexual abuse and emotional trauma in her own life, Reina set up Empower Beyond Boundaries to guide and support other women to pave the way for their healing and for a new generation of women to come. Today, she teaches women how to step into their power, heal from their past, live in alignment with their purpose and be the change that they want to see in their lives and in the world.
She believes that we are the change-makers of our life and that generational change starts with us.
Her motto: Step into your power!