DiSCOVERIES PART I: iPOWER: ENHANCE EMOTIONAL INTELLIGENCE & PERFORMANCE

Multiple Dates
Event Details
Discoveries - Re-Discover Yourself
Here is an opportunity to start a fresh new relationship with your self and the world.
Emotional intelligence is critical to managing our behavior, helping us move smoothly through social situations and make critical choices in our lives. This program will focus on how to accurately understand and manage our key powerful emotions by discovering fresh perspective which will alter the way we feel and behave towards others. It is a gold opportunity to start a new relationship with your self and the people that really matter to you. 
Day 1: 4pm - 7.30pm: Intro + Mapping your unique hierarchy of values. 
Day 2: 8.30am - 8.30pm: The Discovery Process Part 1.
As a result of this 15 hours program you will:
Be able to me more focus and intentional with the things that really important to you

Become more present in your personal and professional life 

Improve your performance levels professionally

Become more effective in your communication

Increase your self awareness

Increase your self esteem and self value

Clear your emotional baggage and tension with other people
Based on an integration of Practical Mindfulness and the Quantum Collapse Process.
Students at the Program: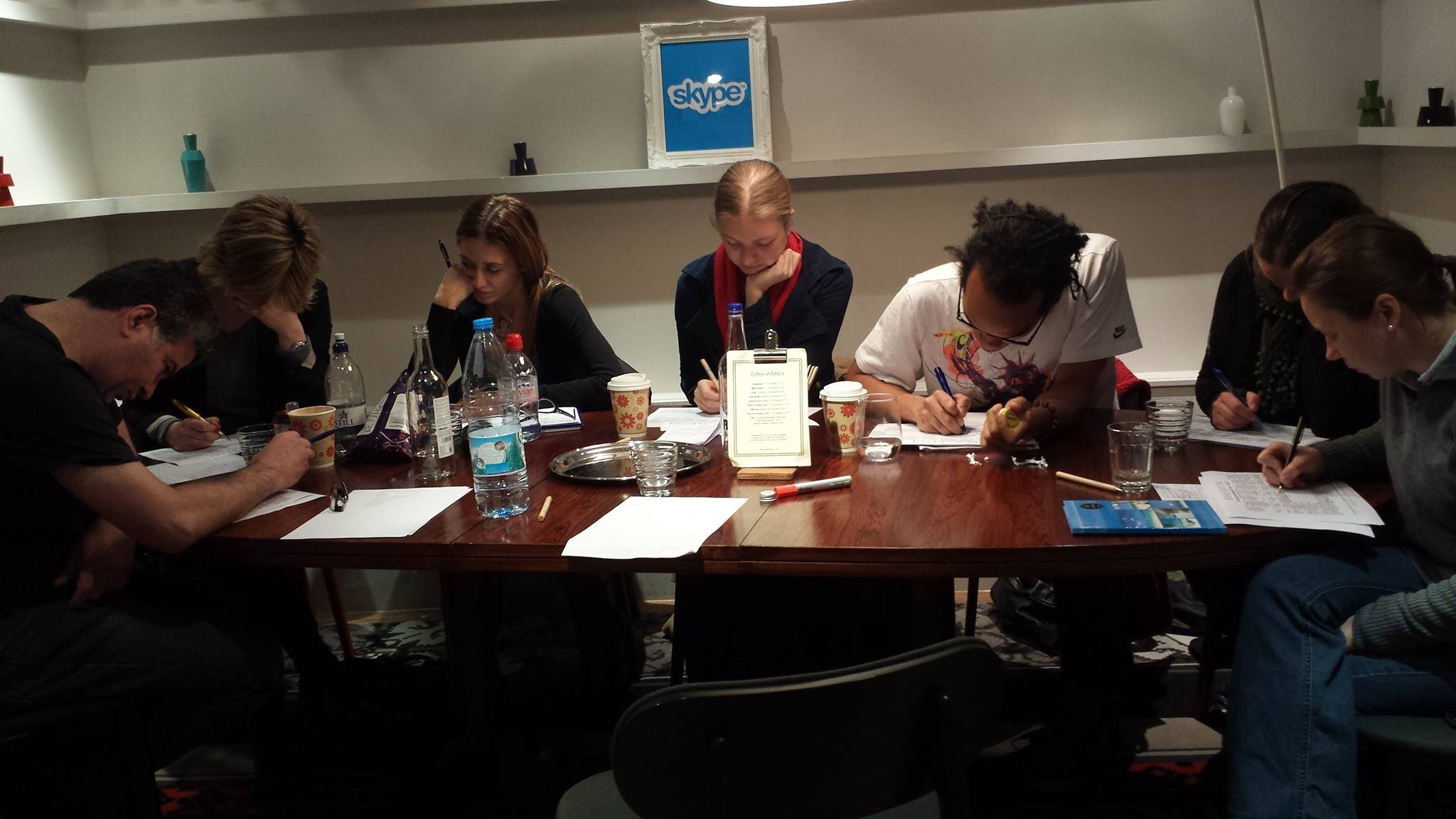 All of us carry emotional baggage, events or people in the past which have left us angry or upset. This can get the better of us, affecting our personal and professional lives negatively by trapping us in a perpetual cycle of repeated mistakes, causing us physical and mental anguish, and wasting valuable time and energy. It is important to clear the air, embracing all facets of our past, whether good or bad, as necessary parts of us that we can learn from. Only then can we move forwards, channeling this energy into something constructive. Problems are an unavoidable part of life and if we are to succeed, either personally or professionally, it is important we learn to face them head on, and turn them into opportunity.
In this program, you will go over the a pre-determined series of questions with the objective of assisting an individual feel certainty and gratitude. It is an intense process, but at the end of it you will feel inspired and relieved, ready to deal with problems in a constructive and creative manner. It opens the heart and clears the mind, allowing for mental and emotional balance regardless of the problems and circumstances we face. 
Testimonial:
'It was a real eye-opener. I was able not just to change my perception of pivotal events in my past which have caused a lot of pain, but to really embody the new understanding as well. I can recommend it as a truly great learning modality.'    
Ben Hewitt
Led by: Gal Stiglitz
Gal Stiglitz | Educator | Founder of WOW Talks | Gal worked with hundreds graduates and professionals, helping them to increase their emotional intelligence and define a fulfilling professional direction. He uses the Practical Emotional Intelligence  processes (P.E.I) he created to increase emotional intelligence, resolve conflicts, bring clarity and improve performance in a matter of hours. He is the founder of WOW Talks, an educational platform that inspires people to make a living by doing what they love. He now teaches Practical Emotional Intelligence with his flagship program 'Discoveries' around the world.
Where

My Hotel Bloomsbury - Old Skool Meeting Room
11-13 Bayley Street
Bedford Square
WC1B 3HD London
United Kingdom


Multiple Dates
Add to my calendar
Organizer
Inspiring people to make a living doing what they love
We simply help people identify their most inspiring professional direction and support them in turning it into a thriving and fulfilling career. 
We deliver inspirational talks and educational programs that emphasize the 'WHY', to support people in identifying, clarifying and pursuing their aspirations. In our Academy we provide our students with a grounded approach to E.Q. and self awareness that allows them to deal effectively with the challenges of life in the 21st century, and become creative leaders in what they do.