Join us for three days to explore a variety of textile and print processes to create designs that will form part of our reimagined sails.
About this event
Discovering Raybel // 3 hours per workshop per day across 3 days.
Ages 14+ under 16's must be accompanied by an adult. If you are an accompanying adult, please ensure you book your place too!
Please note, these workshops are adult friendly too!
Day One
The sails of Raybel were historically made using linen, beeswax and ochre. We will incorporate these processes within our workshops to celebrate the craftsmanship of the sailmakers.
Using batik techniques we will draw with beeswax to visualise the movement of Raybel from creation to her expeditions over the past 100 years.
Raybel was built here in Milton Creek in 1920 before setting sail along the local waterways voyaging up the estuary into London and back transporting bricks as well as spending time as a chartered boat.
Day Two & Three
An integral part of the journey of Raybel is returning sail cargo to the Thames. We will create large scale fabric screen prints which explore the cargo of the past, present and the future.
Using water based inks and silk screens, participants will have the opportunity to learn the process of stencil screen printing to design and print one of a kind pieces.
We will be getting messy so get ready to roll up your sleeves and we suggest avoiding wearing your Sunday best.
Please bring your own lunch and refreshments.
The workshop cost is £15 to cover all 3 days. (For low-income families, subsidy arrangements are available so please contact faye@raybelcharters.com to discuss).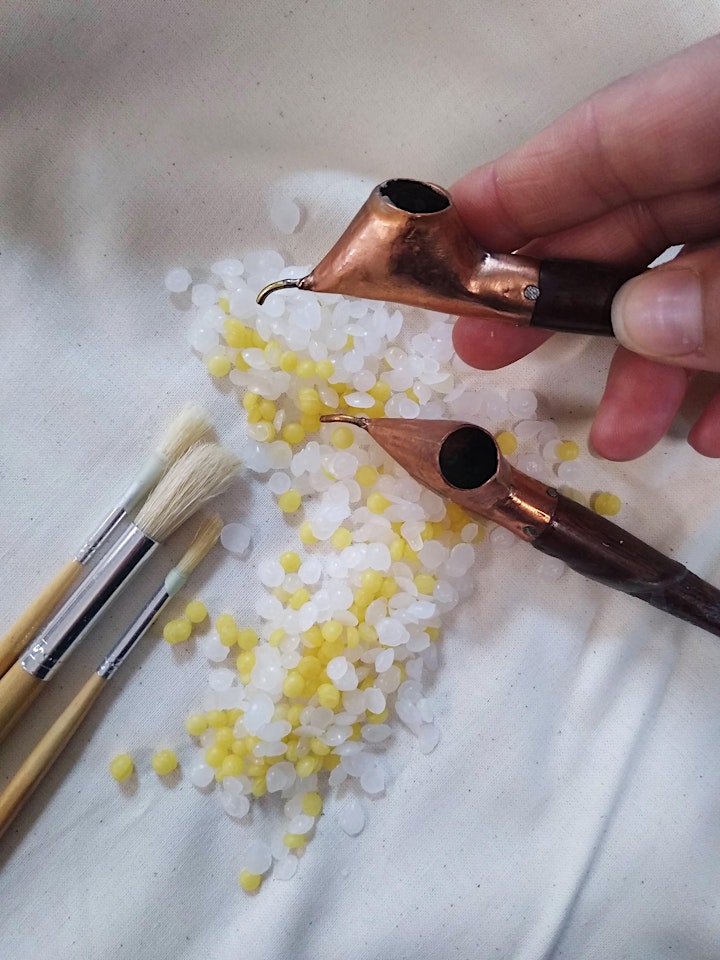 Organiser of Discovering Raybel - 3 Day Creative Workshop (screen & batik printing)