What can history tell us? An exploration of the botanical evidence informing the Swale and Ure washlands restoration with Martin Hammond.
About this event
This online webinar will be delivered via Zoom. The link to the Zoom event will be sent to participants the day before the event.
The Lower Ure Conservation trust has a vision to rebuild the biodiversity of the lower Swale and Ure valleys in North Yorkshire. Our aim is to conserve and restore the few remaining fragments of semi-natural wetland and grassland habitats in the area. In the longer term, taking inspiration and learning from this restoration we aim to create new habitats, on former mineral sites and elsewhere.
Our approach is informed by detailed research into environmental archaeology, landscape history and a rich archive of natural history records dating back over 300 years.
This series of two webinars will talk through some of the fascinating history of the landscape, and provide the 'botanical backdrop' to our plans for future restoration efforts. The webinars will be led by Ecologist Martin Hammond who has undertaken extensive landscape history research and habitat surveys across Yorkshire and has acted as ecological consultant to the Well Wetlands project.
Part 2: The botanical evidence - In the second of the two webinars, Martin Hammond will examine the botanical evidence base of the Lower Swale and Ure Valleys from historical plant records dating to the 1600s through to the present day. What can the plants and habitats that have been lost from the area tell us and how can this knowledge help us to conserve and restore the remaining fragments of semi-natural wetland and grassland habitat across this landscape?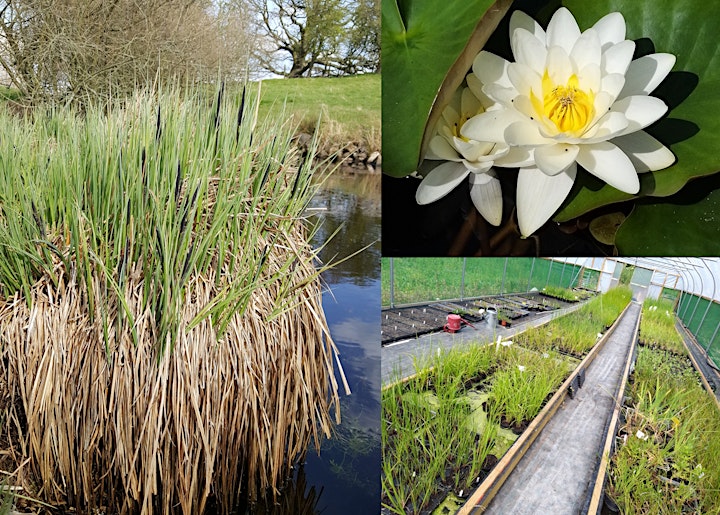 This webinar is produced by the Lower Ure Conservation Trust and forms part of the Well Wetlands Project supported by the National Lottery Heritage Fund.

Technical support kindly provided by Yorkshire Naturalists' Union and North & East Yorkshire Ecological Data Centre.