Refund policy
Contact the organiser to request a refund.
Eventbrite's fee is nonrefundable.
Two exciting series of talks on 'Discovering Women Sculptors from the 17th Century to the Present Day'.
About this event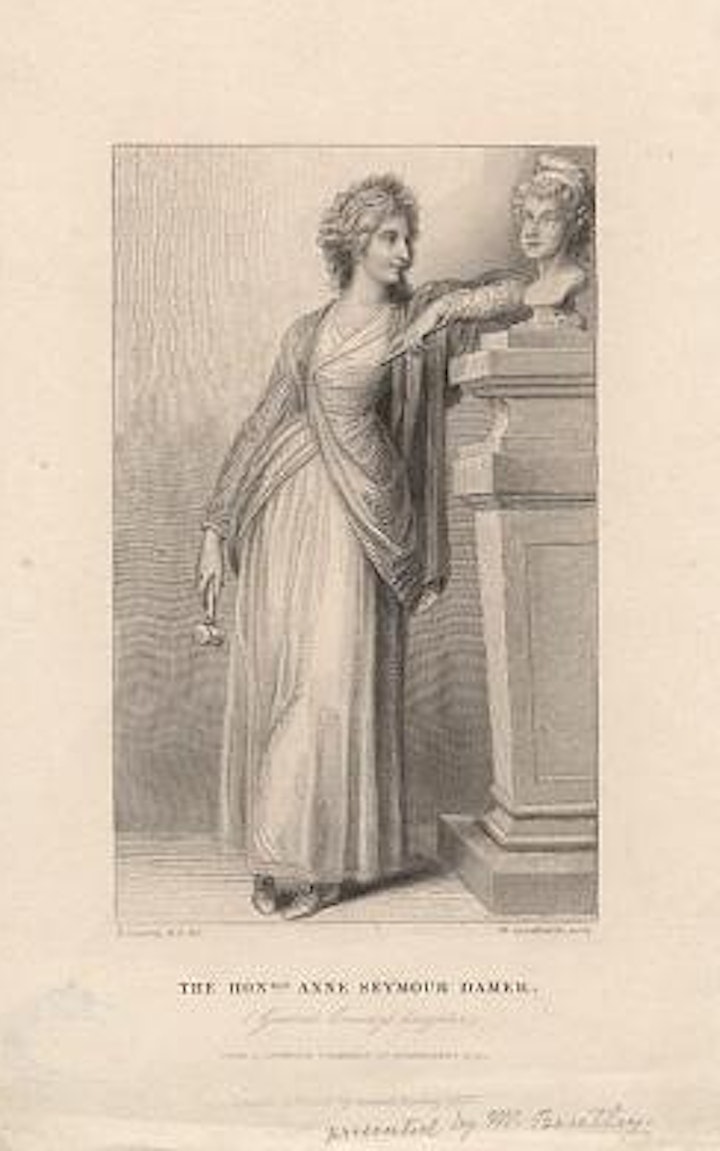 Generations of women sculptors are gradually being rediscovered and acknowledged. This talented international sisterhood, many of whom have been forgotten, have skilfully practised sculpture through the centuries. Often determined, strong and resilient, they have literally left their chisel marks and fingerprints alongside those of men on the history of sculpture.
In these two exciting series of online talks, experts in the field rediscover these women sculptors from past centuries helping to lift them from obscurity to reveal their life and work, and converse with living artists to explore the challenges facing female sculptors today.
A celebration of international women sculptors, their artistic talent and their spirit, these talks document a rich artistic heritage of which women and young girls can be proud.
Series One - there are currently fourteen talks, four further talks are still to be confirmed.
Cost of attendance is only £3.50 per talk.
All talks in Series One are free for PSSA Members join the PSSA
Series One
Talks begin at 5.30pm UK time. Please note there is no talk in Easter week.
Tuesday 26 January Against All Odds: British Women Sculptors c1885-1950 by Professor Pauline Rose
Tuesday 9 February Luisa Roldán 1652-1706: from Seville to the Royal Court by Dr. Cathy Hall -van den Elsen
Tuesday 16 February at 5pm Rediscover Sculptor Malvina Hoffman by Didi Hoffman
Wednesday 24 February 'Durability resembling Jasper or Porphery': Mrs Eleanor Coade & her Artificial Stone Manufactory in Lambeth by Caroline Stanford, The Landmark Trust
Tuesday 2 March 'Labeur, Honneur, Douleur'. Félicie de Fauveau (1801-1881) by Dr Philip Ward-Jackson
Tuesday 9 March Princess Louise, a Royal Sculptor in Victorian Britain by Dr Désirée de Chair
Tuesday 16 March Sister Sculptors?: Vinnie Ream, Sarah Fisher Ames, and the Suffrage Question in 19th Century America by Dr Melissa Dabakis
Monday 22 March 'The Slade Girls' and others: women as medallists from1880 to the First World War by Philip Attwood
Tuesday 23 March Anne Seymour Damer - fashioning sculptural identity by Professor Alison Yarrington
Tuesday 30 March Across the Channel : British women sculptors and Auguste Rodin by Eva Belgherbi
EASTER BREAK
EASTER BREAK
Tuesday 20 April 'Mademoiselle, you have the gift of life': Margaret Butler, Sculptor by Dr Mark Stocker. This talk is now taking place at 12 NOON
Tuesday 27 April Glass Houses and other sculptures: the work of Permindar Kaur by Dr Alice Correia
Tuesday 4 May Willoughby Gerrish in conversation with Emily Young
Tuesday 11 May Mitzi Cunliffe: An American in Manchester by Professor Ann Sumner
Tuesday 18 May Child of the Fire: Mary Edmonia Lewis, Neoclassicism, and the Negotiations of Place by Professor Kirsten Pai Buick
Tuesday 25th May 'I have created nothing really beautiful:' Augusta Savage's Practice by Dr Jeffreen Hayes
Series One Ends (now complete)
Series Two
The second series will begin in September. Speakers will include Dr Holly Trusted on Maria Faydherbe and Erik Bijzet on Anna Maria van Schurman; Professor Paula Murphy; Sir Jonathan Marsden on Susan Durant; Dr Jonathan Black on Dora Gordine and Kathleen Bruce; Philip Attwood on Mary Gillick; Ann Compton; Dr Melanie Veasey on Josefina de Vasconcellos.
Main image: Slovak Sculptor, Alina Ferdinandy (1926-1974) at work, 1955, photo, Archive, SNG Bratislava.
Photo: Anne Seymour Damer (1748-1828) by William Greatbach, after Richard Cosway, stipple engraving, published 1857,NPG D20557, photo:CC BY-NC-ND 3.0.