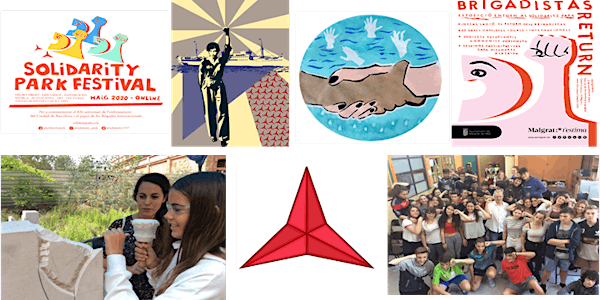 Discuss with Solidarity Park project
Hear about the solidarity park, the monument, the schools campaign, this year's festival "Sing por Solidarity" and how you can participate.
About this event
This is an opportunity to ask questions about the project but also become part of it. Speakers
Sònia Garangou. Historian and school project coordinator.
Mireia Clemente Secretary Amical de les Brigades Internacionals Catalunya
Rob MacDonald Monument artist and solidarity park project coordinator
The Solidarity Park project is creating a memorial to the history around International Brigades from the ship the Ciudad de Barcelona that was sunk by fascists in 1937 in the Spanish civil war. The project has used participation and art to make a living memory to events that are very relevant to struggles against the far right today.The event will be on Zoom / you will get an email with the link.
Meeting will be in English with Some Spanish translation.