About this Event
This event takes place in Logan Hall at St Stephens
Two widely-published writers intrigued by the form and politics of the human body, Camilla Grudova and Heather Parry, share their inspiration, recommendations and techniques in this informal event.
From fear of the body to uncanny representations, this is for any writer interested in the figure in fiction. All levels of writing experience welcome.
About Camilla Grudova
Camilla Grudova is from Toronto and now lives in Edinburgh. She holds a degree in Art History and German from McGill University, Montreal. Her fiction has appeared in The White Review and Granta, and in 2017 her debut short story collection The Doll's Alphabet was published by Fitzcarraldo Editions. Her story "Waxy" won the 2017 Shirley Jackson Award for Best Novelette.
About Heather Parry
Heather Parry is a writer based in Glasgow, and spends her days writing strange short fiction and novels. Her work has been performed at the Edinburgh International Book Festival and published in books and magazines including The Stinging Fly and New Writing Scotland 35. She won the 2016 Bridge Award for an Emerging Writer, and Cove Park's 2017 Emerging Writer residency. She is the co-founder of Extra Teeth, a new Scottish literary magazine launching in November 2019.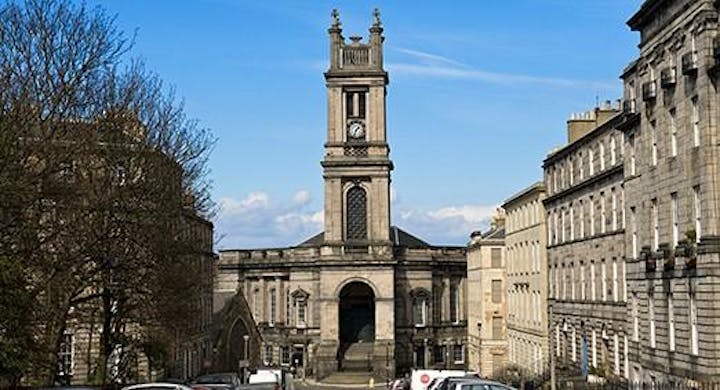 About the venue
St Stephens, Edinburgh
St Stephens in Stockbridge is one of the most instantly recognisable buildings in Edinburgh's New Town, and is just across the road from our other festival venue St Vincent's. Once a church, St Stephens is now home to arts and learning, with many recitals of music and dance taking place here - it's even transformed into an impressive Fringe venue in August.
We are delighted to use this historic building as part of our festival: the Muir Hall will be home to author talks and our Small Press Pop-Up Bookshop, the Logan Room will be for roundtable discussions and children's activities. We regret that this venue is not wheelchair accessible.