Part of the 2020-2021 Minerva Lecture Series.
About this event
A study by the Alzheimer's Society in 2019 reported that there were over 850,000 people with dementia in the UK. This amounts to 1 in every 14 people aged 65 years and over. By 2040, there will be over 1.5 million people with dementia in the UK. Worldwide it is projected that by 2050, there will be 115 million people with dementia. Currently the total estimated cost of dementia worldwide is £380 billion per year.
We have made some progress in identifying causative factors and genes for dementia, but we still have no cure. One of the reasons for this is that animal models have not been effective enough at simulating human dementia.
Stem cell-based disease models have the potential to induce a paradigm shift in biomedical research. In particular, new technologies that take cells from patients and revert them into stem cells, recent advances in gene editing and the ability to create mini brains in the lab represent a breakthrough for disease modelling.
Dr Vasanta Subramanian will talk about how the new stem cell-based dementia models will help in a better understanding of disease mechanisms in human cells and go towards the discovery of new treatments for dementia.
We are currently planning for this lecture to take place online. Should restrictions allow for the lecture to be held on Campus we will ask you to re-register your place.
You can join the live online lecture from 18:00 – 19:00 on Wednesday 3 February 2021 by registering here. A link will be emailed to you before the event allowing you to view the lecture via Microsoft Teams - no account is required.
Organiser of Disease in a Dish – A New Way of Studying Dementia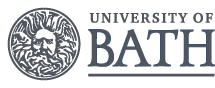 The University of Bath is a world class university in a world heritage city - a nurturing environment for enterprising minds.  
Our courses are designed to provide both rigorous intellectual challenge and real-world relevance, giving our students the opportunity to study with researchers who are leaders in their field.
Our vibrant campus - and location right on the edge of Bath - provide our community of over 15,000 undergraduate and postgraduate students with superb sporting, social and cultural opportunities.