Disentangle! Flourish: Creative Genius One day Event
Sales Have Ended
Ticket sales have ended
Thank you for your interest. This date is now filled. Please contact gill@disentanglinggenius.com to be added to the mailing list and further similar event dates
Sales Have Ended
Ticket sales have ended
Thank you for your interest. This date is now filled. Please contact gill@disentanglinggenius.com to be added to the mailing list and further similar event dates
Description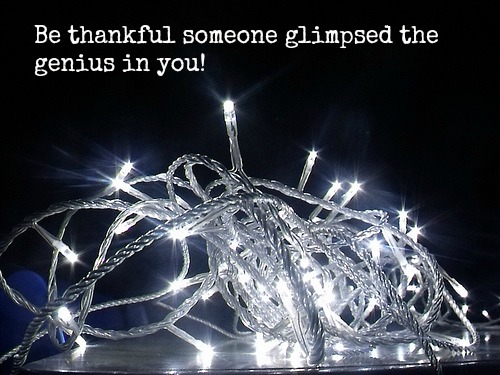 DISENTANGLED DAY

"FLOURISH"
WHO? YOU spend the day with Author, blogger and creative Gill Scott
This appeals to the reflective and artistically inclined. I am SO excited to be able to host this day as I give you a taste of what it is like to really bring everything into convergence in life, who you are, what you love and who you can serve.
All this takes creativity. Recently I realised that I was not really making my own decision when I jacked in art and took up a career in nursing. I dont regret it, I have skills and a love for people that pure art would never have given me.
But its time to express all that I have learned in a helpful and liberating way.
AND THIS IS WHAT MY DAY IS ALL ABOUT- Your disentanglement!
I even postponed this event from August because I want to be READY with all the right people on board.
Do something different! It will be cheaper than a day at the races or shopping mall and you will have deposited richly into your future fulfilment!

WHAT? Connect with your core genius!
This is an evocative and reflective experiential day out to equip you with the luxury of time, space and community. You will recognise emerging strands of genius and playfully express them in beautiful and authentic ways. Such as doodling absent-mindedly or designing your ideal creative place, understanding what energises you.
YOU DO NOT NEED TO BELIEVE YOU ARE CREATIVE!

WHEN? November 17th, 2015 from 10.00 till 4.00pm
WHERE? The weird and wonderful Point Arts Centre Doncaster, home of Doncaster Arts
This is my absolutely favourite inspirational venue. A comfortable, colourful and creative art studio space in Doncaster. There is outdoor space for fine weather, quirky cafe and glass covered annexe space, bright soft furnishings and copious work space. It has close car parking spaces. Full catering of mid morning and afternoon drinks as well as a buffet lunch. All facilitation and craft materials are inclusive in the price.
WHY? Isn't life too short to be frustrated a minute longer?
Through an arty and crafty themeI will expose you to toys, games and crafts that you may remember from your childhood. I will help you to rediscover or deepen a heart felt desire to express yourself. You will understand that FRUSTRATION is your FRIEND and no longer your enemy!
Using your unique design for creative expression,I will get you thinking about your best assets and how to exploit them!
HOW? As only you can............ especially if you think you can't
As a writer, artistic learning facilitator and coach, I make use of metaphor, illustration and visual imagery as a strong and authentic characteristic of my work. The venue will be filled with colourful and inspirational cues, doodlepads, paints and yarns.
It is effective in provoking alternative ways of thinking and reveals to you new insights into your established habits of thinking and doing.
This one day event will be a tester for furture residential retreats in the countryside and (flattering) photographic records and testimonial will be an important part of your activity, with permission!
Depending upon the delegates' prior exposure to coaching workshops by Gill such as Tangled, Get Unknotted and Untangled, the content will be designed accordingly.
In other works, each day is uniquely designed for its members. So let me know now and I can work an truly exciting programme together.

Indulge or invest in a truly therapeutic and liberating experience!
To get the most from this one day, enquire now about the next coaching cohorts below at gill@disentanglinggenius.com, tell me a little about your hopes and expectations for the day and check out previous feedback from previous clients.
(Recommendation from Doncaster Women's Centre)
Gill is a listed Amazon author who also has a Blog
Please note that you are invited to subscribe to her email list
via www.disentanglinggenius.com