Eventinformationen
Veranstaltungsort
WeWork
20, Oskar-von-Miller-Ring
80333 Munich
Germany
Beschreibung
The automotive industry of the future will be starkly different from the one we have today. With the help of Blockchain and AI, it will be more personalized to the consumer's demands, integrated, smart and autonomous, and connected. How can blockchain and artificial intelligence be applied to the automotive industry? How will artificial intelligence future proof the automotive industry and enable the rise of self-driving cars?
Join our first Disrupt meetup for Future of Mobility community in Munich. This community brings together enthusiasts that want to get to know the automotive sector technology, latest developments in this sector, understand how it can be used, and applied in their processes and those that already invest in it.
TOPIC
The Future of Mobility - Powered by AI and Blockchain

SPEAKERS
Here is the current line-up of the upcoming speakers (will be updated over time):
(1). Dominik Friedel, Business Development Manager, e-shelter
Dominik Friedel is Business Development Manager at e-shelter, one of Europe's leading datacenter providers. Thus he is in charge of the e-shelter innovation lab, where prospects, customers, partners, start-ups and the world's most advanced technology providers create a vibrant community to validate innovations faster and at lower cost in a test environment hosted in a live data center environment. Prior, he worked at Hewlett-Packard as Solution Architect for enterprise IT systems.
(2) Sebastian Becker, Chief Commercial Officer, RIDDLE&CODE
Sebastian Becker (45), Chief Commercial Officer at RIDDLE&CODE, joined the company in early 2017. He's in charge of RIDDLE&CODE's business development and sales internationally and is also heavily involved in discussing potential use cases with clients and defining the product range and partner ecosystem. Before, Sebastian had set up his independent media strategy consultancy thebrainbehind GmbH in 2002, doing strategy and innovation projects all around the globe. He is fascinated by the potential of blockchains and - having studied Political Science in the 20th century - he would love to see it turning the current tide back, by adding trust, transparency and reliability to the business world and beyond.
(3)Hanno Schellenberg, Senior Manager, BearingPoint GmbH
Hanno Schellenberg (53) is Head of Digital Mobility and Services at BearingPoint Germany. As a Mobility Evangelist he prognosed, designed and realized mobility solutions for more than 25 years for OEMs, TIER1s, Governments and the IT industry. He's in charge of business development and delivery of customer request to push from concepts to live experience with his innovative background and team. Hanno always starts his consulting approach from the customer perspective and needs, and not from an technology aspect. Bringing innovations to the future mobility sector, artificial intelligence and block chain are enabling technologies and not a trigger.
(4) Stefan Jenzowsky, Managing Director, Kopernikus Automotive
Stefan Jenzowsky is an expert on digital disruption and innovation. Born in 1971 and raised in Berlin, Stefan studied communication science and psychology at the Free University Berlin and the University of Alabama. After this, he worked as a researcher in consumer research and media interaction research at the Ludwig-Maximilians-University in Munich and at the University of Alabama, Tuscaloosa (USA). Stefan was responsible for new products within Siemens Convergence Creators (Vienna/Berlin), with brought him in frequent contact with Start-Up companies and innovators in Europe and in Silicon Valley. In 2016, Stefan and Tim von Törne founded Kopernikus Automotive, which aims to retro-fit regular production cars to become self-driving cars.


AGENDA
18:30 - 19:00 - Entrance
19:00 - 19:10 - Introduction
19:10 - 19:25 - The Future Mobility Hub– Where Mobility Meets Digital Infrastructure
19:25 - 19:35 - Discussion +Q&A
19:35 - 19:50 - Hardware Identity and Wallet Solutions: Central Building Blocks for the Future of Mobility & Infrastructure
19:50 - 20:00 - Discussion + Q&A
20:00 - 20:20 - Break
20:20 - 20:35 - How to Archive a Convenient Mobility Experience
20:35 - 20:45 - Discussion + Q&A
20:45 - 21:00 - How Kopernikus Automotive Aims to Tackle the Self-Driving Disruption
21:00 - 21:10 - Discussion + Q&A
21:10 - 22:00 - Get together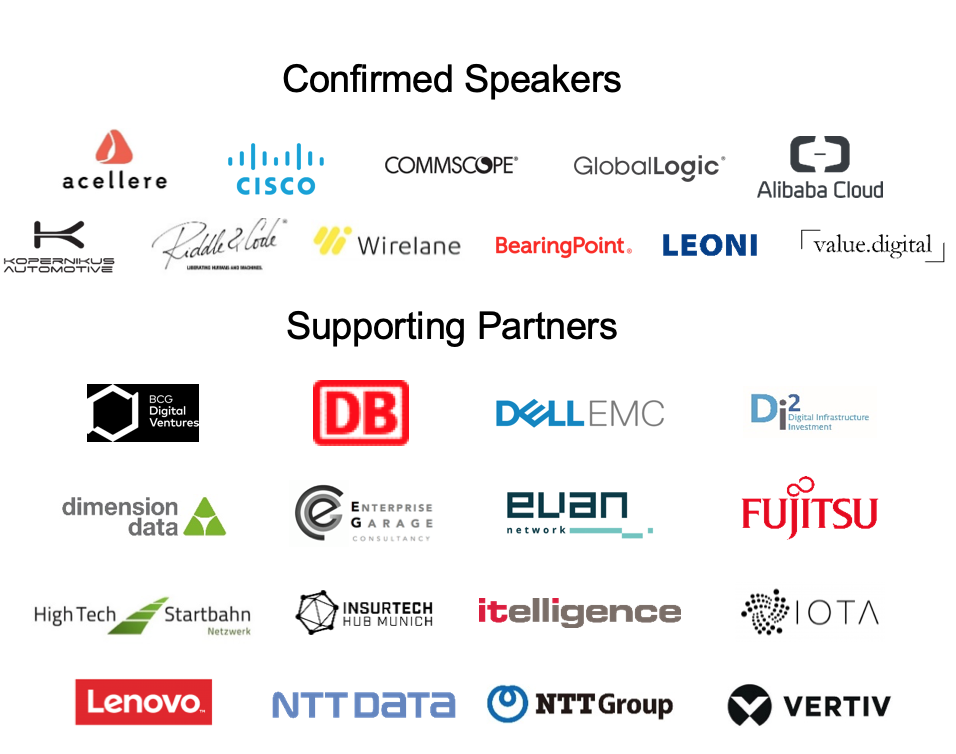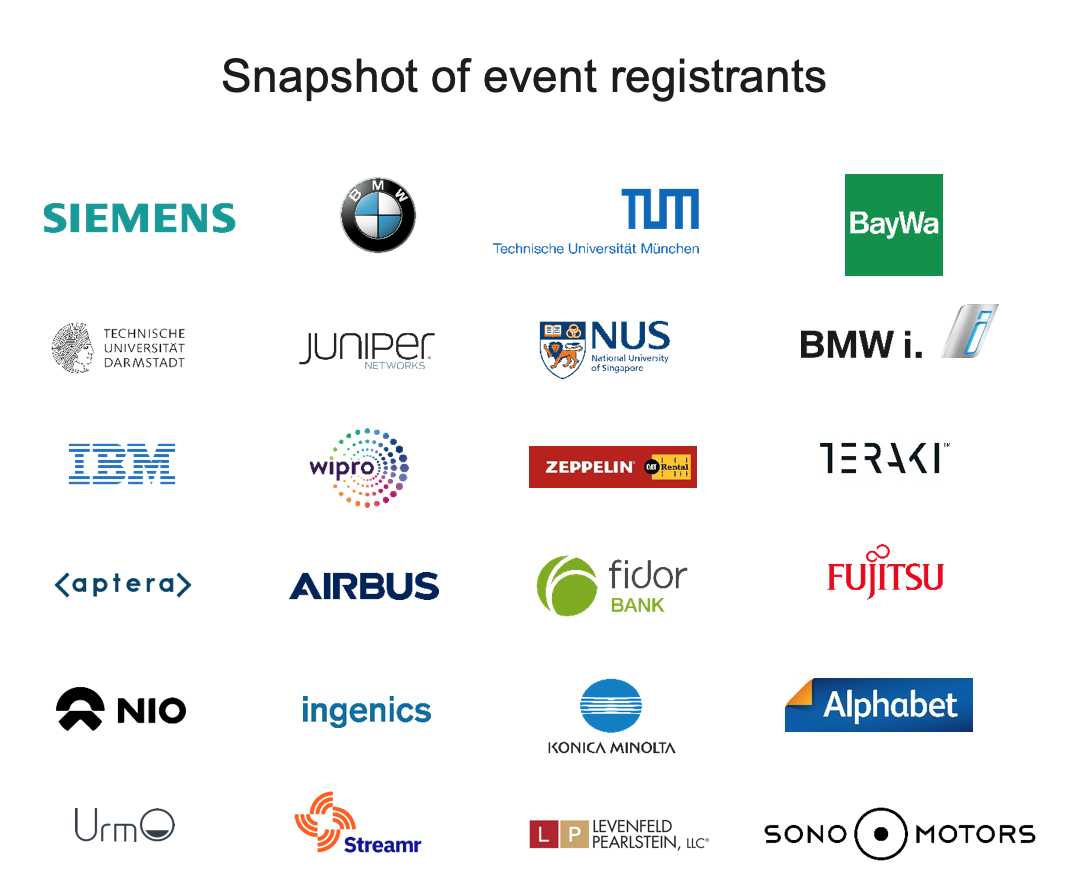 DATE AND VENUE
Date: Tuesday, April 16, 2019, 18:30h - 22:00h
Venue: WeWork, 20, Oskar-von-Miller-Ring, 80333 München
LANGUAGE
This meetup will be held in English.
WANT TO BECOME A SPEAKER?
Do you want to be a speaker or recommend somebody? Please make your proposal here (https://goo.gl/forms/cCenjo1Xo6JUdg9x1) and we will get back to you.
CONTACT
Disrupt Meetup | Future of Mobility Munich
Email: team@disrupt-network.io
ABOUT US
Disrupt Meetup | Future of Mobility Munich
This community brings together enthusiasts that want to get to know the automotive sector technology, latest developments in this sector, understand how it can be used, and applied in their processes and those that already invest in it.The Disrupt Network organizes regularly meetups and invites exciting speakers to Munich. It does not matter if you are a startup or represent a large corporation, just join the community and let your network grow with us.
DATA PROTECTION
Through participating in this meetup (that is, through ordering a free ticket with Eventbrite), the participant gives his consent that e-shelter services GmbH (1) saves his name and contact data (i.e. email), (2) is later on allowed to send emails to the participant, and (3) is allowed to take photos and videos during the meetup that might be published online and that might include the participant. If the participant does not agree to points (1), (2) and (3), he or she should not order a ticket for the meetup.
Datum und Uhrzeit
Veranstaltungsort
WeWork
20, Oskar-von-Miller-Ring
80333 Munich
Germany