Multiple Dates
Disrupted to Disruptor: An Innovation Strategy & Culture Series by L Marks
This 3-part series will cover how to optimize your innovation strategy, create an enabling culture, and build an effective internal program.
About this event
Whether it is a global pandemic forcing companies to change the way they do business or a new competitor entering their market, most executives think their organization's current business models are at risk of disruption. Although innovation may be defined as a strategic priority for your organization, there is no one-size-fits-all approach to an innovation strategy. Additionally, it takes more than a single initiative or project to generate the kind of transformational change that is truly needed to go from being "disrupted" to a "disruptor".
In this 3-part series, we will cut through the fluff and corporate innovation buzzwords by providing insights and best practices on how to: (1) optimize your innovation strategy, (2) create an enabling culture, and (3) build an effective program to foster internal innovation.
**PLEASE NOTE: The three dates presented at registration correlate with the three different topics listed below. Each session builds on the others, so in order to receive maximum benefit, we recommend you register for all three**
Part 1 - Innovation Strategy:
Putting intention and alignment behind the buzzwords.
Thursday, June 11 @ 10am EST
Why is having an innovation strategy important?
What are the dimensions of an effective innovation strategy?
How does my company create one?
What factors must be considered to successfully execute on it?
Part 2 - Innovation Culture:
How to inspire an entrepreneurial ethos to drive your strategy.
Wednesday, June 17 @ 10am EST
What do we mean by innovation culture (and why does it eat strategy for breakfast)?
What does a positive innovation culture look like?
What are the benefits of it?
How can my company further evolve its innovation culture?
Part 3 - Intrapreneurship:
Empowering your employees to become innovation champions and drive organizational growth.
Thursday, July 2 @ 10am EST
What is Intrapreneurship?
Famous examples
What are the key differences between an Intrapreneur and an Entrepreneur?
What factors must be considered to properly set up and operate an Intrapreneurship program?
What are some possible barriers to overcome?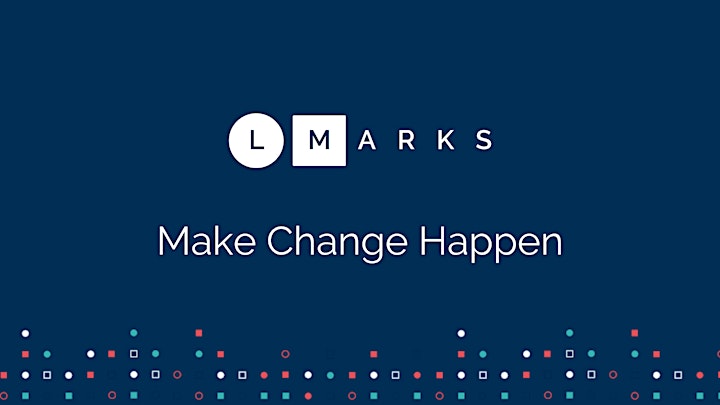 Organizer of Disrupted to Disruptor: An Innovation Strategy & Culture Series by L Marks
L Marks has launched over 70 innovation programmes across the UK, Europe, Israel, Asia, and the US. Working with partners that include BMW, Lloyd's of London, and Arsenal FC, L Marks has created the UK's largest network of corporate innovation labs and is a recognised leader in making change happen. 
With an appreciation that collaboration is the accelerant to create purposeful change, L Marks is building a culture of innovation, integrating pioneering technologies and inspiring an entrepreneurial ethos within the world's leading organisations. Our experienced approach and established methodologies, combined with our unique software infrastructure, is generating continued results across all our programmes. 
Our Intra-Lab "learn-by-doing" programme is empowering and equipping employees to develop new solutions for the organisation, whilst our Startup Innovation Lab is creating the framework for collaboration to embed trial-proven technologies into business operations to generate efficiencies, design new product offerings, and improve customer experience. 
Discovering over 10,000 early and growth-stage companies every year, we have supported 325 companies take part in our labs, of which 72% have continued to work with the corporate partner following the completion of the programme.
Through creating these relationships and experiences, L Marks is establishing innovation as a key characteristic across our partners' businesses, driving a dynamic culture and, ultimately, fuelling growth.
 
Find out more about L Marks here.
Follow us on Twitter for our latest updates
Sign up for futher news and updates via our newsletter.