Description
HR Tech: From Startup to Scale Up to Enterprise Disruption
Are you building a startup and looking to disrupt the HR industry? Are you interested in finding new ways to improve the way that large organisations manage their workforce? Or do you work in HR and are interested in finding out more about the HR Startup scene?
On 23rd Jan we invite you to join us at Campus London ("Google Campus") for the kick off of our HR Tech Enterprise Disruption 2018 series. Throughout the series you will hear from:
1. Experienced HR professionals talking about the problems they face from an HR and business perspective, and where they think there are opportunities for smaller tech startups to have an impact on HR delivery
2. Experience HR technology professionals discussing how they build technologies to suit the business and technical requirements of HR customers
3. Investment and Acquisition Experts, who either invest in HR technologies or who oversee the acquisition of smaller technology vendors
Speaker 1: Ben Hawley, HR Director at Unilever
The first speaker we are announcing is Ben Hawley, HR Director - Analytics & Employee Insights at Unilever. Despite being one of the biggest companies in the world, Unilever invests a lot of time and effort into working HR technology startups and scaleups to better empower their HR teams and to make better people decisions. Ben will be taking us through how they decide on which HR tech startups to work with, and what obstacles they face.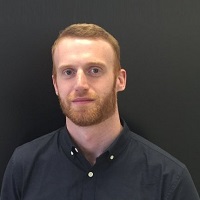 Featured Startup: Juan Lagrange from Sunlight
Sunlight is a HR scale-up supporting businesses to build more engaging learning cultures. This month we are trying something new, and will hear a short presentation from co-founder Juan Lagrange Delfino talking about how Sunlight came up with the idea, how they are building the product, and how they raised their seed funding.
Host: Nigel Dias
Nigel is the founder of the DisruptingHR event series, as well as the managing director of HR analytics firm 3n Strategy, and a founding director of tech cluster Croydon Tech City in South London. He is passionate about people transformations, and improving the way HR decisions are made through the use of innovation technologies.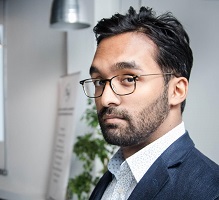 Want to find out more?
Try the following links:
1. Why do we want to achieve with this community? Read here.
2. Watch this video, produced by Sunlight (a learning HR tech scale-up), interviewing London HR tech leaders.

What do we mean by HR Tech?
Are you disrupting any of the following areas of people/HR technologies: Availability (absence, holiday), Compensation and Benefits, Competencies and Skills, Cultural and Values, Demographics, Diversity (Gender, Ethnicity, Age) and Inclusion, Engagement (and other Survey), Financial, Health and Safety, HR Functional, Learning, Mobility (hires, terminations, promotions, demotions, transfers), Org Design, Performance (and Goals/Objectives), Productivity/Efficiency, Recruitment, Social and Communication, Structural, Talent/Succession or any other area.
This event is sponsored by 3n Strategy.