Join Roger Gray, Design Director at The Imagination Factory with special guest Richard Glassock
About this event
Aviation accounts for a relatively small portion of global CO2 emissions - 2.5%. Fuel efficiency of airliners has improved 4-fold over the past 50 years and ticket costs in real terms have reduced even more.
Nevertheless, new technology continues to offer cleaner and more economical travel for people and freight transportation. Given the increasing scrutiny around CO2 concerns, it is essential to look at the bigger picture for future commerce, trade, travel and the potential benefits for most people, while ensuring the best possible environmental protections and energy efficiency outcomes.
Industry sectors, such as electricity, surface transport, manufacturing and agriculture, account for far greater emissions, and have far easier means of transformation to reduced emissions operations, than the aerospace industry.
However as a highly visible sector, and with a clear technological leadership role, aviation must play its part in providing a sustainable future transport industry.
Passenger airline emissions are driven mostly by rich travelers in the richest countries: business class passengers produce six times as much carbon as those in economy class, and one percent of the most frequent fliers are responsible for half of all aviation's carbon emissions.
Yet, a world without the wonderful democratised air transport options we have come to rely on, would become a much more insular and disconnected place.
In 2020, the (pandemic-induced) drop in air traffic is estimated to have reduced carbon emissions by several hundred million tons. Can pollution reductions be made permanent without decimating the industry?
Elimination of contrails, use of new fuels, improved navigation systems, and more opportunities are arising. What are the realistic issues and options? How can imagination, and re-imagination of large and small scale air transport ensure a sustainable, clean and connected world?
One man, working hard with his team to help develop technology for the future of air travel is Richard Glassock, who wants to see companies investing in cleaner methods of air transport, to see drop in carbon emissions without losing the thrill of high speed air travel.
Richard draws on 30 years experience in aerospace engineering innovation, R&D projects in academia, industry and imagination.
This session will give you his inside track on the path to date, from early novel research to current project outcomes and future potential.
We will allow time at the end for a Q&A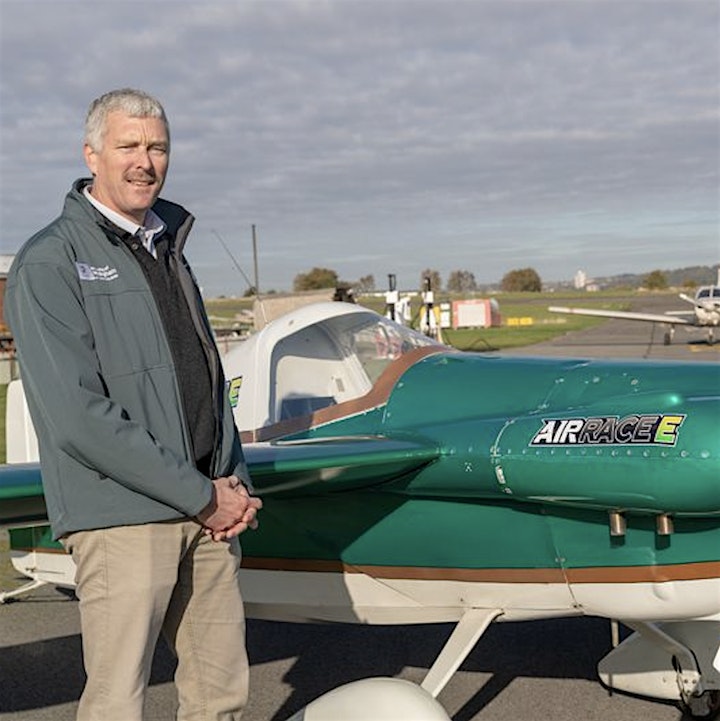 SPECIAL GUEST: RICHARD GLASSOCK
Richard is the Lead Design Engineer at Condor Aviation International, a bespoke sport and recreational aircraft modification and development company and formerly a Research Fellow at the University of Nottingham focussing on hybrid electric and distributed propulsion for electric aircraft.
Richard has designed and developed experimental hybrid-electric aircraft propulsion units for unmanned aircraft systems, and published in academic and industry research media around the world. He has over 25 years of experience in aircraft design and development projects, from small drones, experimental 'E Conditions' prototypes, through to Part 23 certification projects.
Current projects include leading development of novel gyrocopter conversions, contra-rotating electric powertrains and continuing development of electric air racing aircraft, modular hybrid electric range extenders for electric light aircraft and preliminary design of electric powered skydiving aircraft.
HOST: ROGER GRAY
Roger is the Design Director at The Imagination Factory. He is responsible for ensuring design integrity is maintained from Human Centred Design (HCD) insights through to production. Roger has a background in science and manufacturing and has taken countless products to market from high-end architectural lighting to mass produced medical devices and pretty much almost everything in between.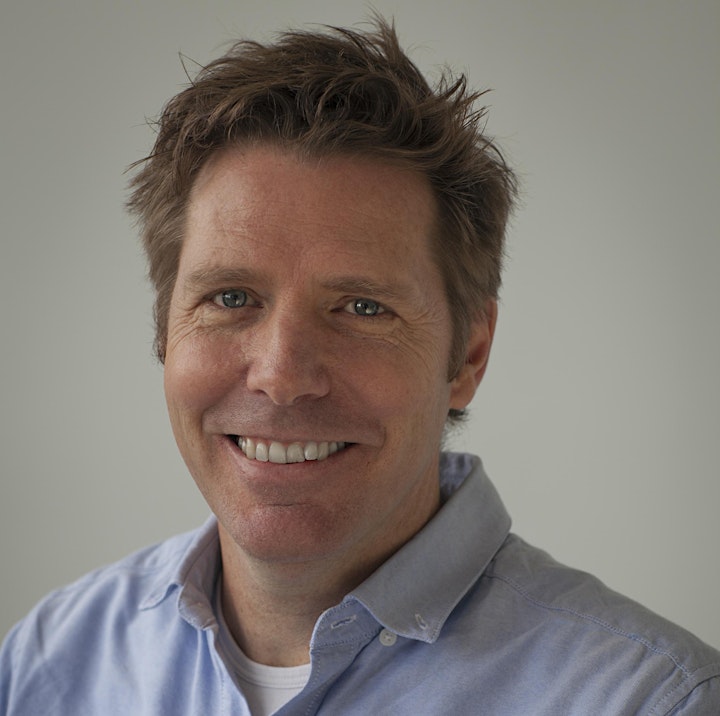 When you book your ticket, you'll receive an automatic confirmation email - please save this email address in your contacts, so that the next email from us which includes the zoom link (on the week of the event), is not lost in your SPAM folder.
The IMAGINE SERIES of open events, organised by our team at The Imagination Factory, is an opportunity for us to introduce some of the fascinating people we've met over the years to a wider audience. We hope you will leave enlightened by an inspiring perspective or new way of facing design challenges.
THE IMAGINATION FACTORY
We are a London industrial design and creative engineering business, pushing the boundaries of possibility and functionality for our client's concepts with a resource-conscious and human-centred design approach.
We value People, Planet alongside Profit and are proud bearers of our B Corporation certification, awarded in 2020.