Description
Disruptive Digital Technologies and the Future of Work - what is the current landscape?
Dr Grace Lai leverages her 20+ year career as a consultant, market analyst and medical doctor. She's tracked, analysed and forecasted the rise and impact of technology on business and healthcare for small businesses to government and international tech giants.
During her presentation, you'll receive a structured walk-through of:
•
Key disruptive digital technologies and how they may affect your business
•
Industries and jobs impacted - and where this is happening already
•
Your strategy for hedging against change - or preparing and embracing the opportunities
---
About Dr Grace Lai: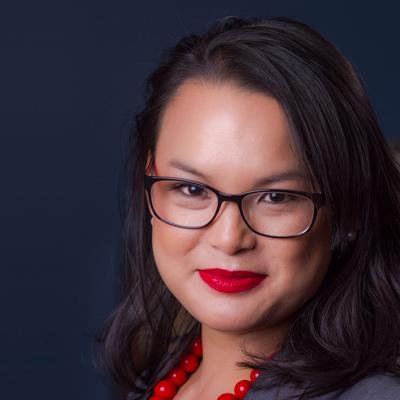 Dr. Grace Lai MBBS(Hons), B.Inf.Tech(Dist) is a strategist and management consultant, with a special interest in technology and the future of health and social care. Her clients seek her experience in scaling strategies and international business development, change management and market research.
She is a qualified medical doctor, published author and researcher, as well as a Cochrane Library referee. She holds qualifications in Information Technology and Business from the University of Technology, Sydney and London School of Economics and Political Science.
Grace enjoys solving business problems and working with owners and leaders who are excited about the future, move fast and want people who think laterally.
Grace is the founder and owner of several small businesses, all dealing with the equitable and efficient access to healthcare.
---
Book your FREE place today.
Please ensure you bring some form of photo I.D with you and visit the check in desk upon arrival
The views and opinions expressed in this event are those of the presenter(s) and do not necessarily reflect the views and opinions of Lloyds Banking Group. While all reasonable care has been taken to ensure that the information provided is correct, no liability is accepted by Lloyds Bank for any loss or damage caused to any person relying on any statement or omission. This is for information only and should not be relied upon as offering advice for any set of circumstances. Specific advice should always be sought in each instance.
Using Eventbrite is subject to Eventbrite's Terms of Service, Privacy Policy and Cookie Policy. You can review your marketing preferences by logging in (or signing up and then logging in), clicking on "Account" and then selecting "Email Preferences."
As the event organiser, we use your data to record your registration for the event, send you emails relating to the event, for example; email reminder and to request feedback. We do not use your data for any other purpose.
If you have any questions regarding this event, please contact our Local Event Manager at holly.gaffney@lloydsbanking.com
Accessibility and Disability - We are happy to give you any extra support that would help to make things easier for you in order to attend our events, please contact us at lloydsmanchesterflagshipevents@lloydsbanking.com
Where attendees are under the age of 16 years old or are considered vulnerable adults they must be accompanied by responsible adults.
Lloyds Bank plc. Registered Office: 25 Gresham Street, London EC2V 7HN. Registered in England and Wales no. 2065 Lloyds Bank plc is authorised by the Prudential Regulation Authority and regulated by the Financial Conduct Authority and the Prudential Regulation Authority under registration number 119278. Mental Health UK. Registered Charity no. 1170815