Description
This is a thought provoking, eye opening session which gives you a roadmap for taking real action.
The practice of law is about to change rapidly; The way firms deliver service and the way clients consume them will be dramatically different in just a few years. Proactive lawyers will use this to earn much higher fees; The rest will get left behind.
Most Lawyers don't really understand what is coming or that it is easier than they think to capitalise on this technology driven change with small budgets and little technical knowledge.
Join us to learn and interact with Marc Dowd, former lead advisor on business technology at Forester Research who has advised Clifford Chance, Liklaters, ASOS, DHL and Ikea to name a few.
Who this workshop is for:
Mid to Senior Level Executives/Partners in Legal Firms of any size
This workshop will give you an independent view on:
The reality vs the popular hype and scaremongering around legal disruption
A highly experienced insider's approach to understanding and taking advantage of newt echnology driven revenue streams opening up to lawyers.
The changes your customers will undergo that will affect the way they use your services
What you will come away with:
A practical view of the many challenges ahead
Understanding how to actually get started harnessing disruption to drive higher earnings and avoid obsolescence
A practical 5 point plan to begin implementing some of the widely available inexpensive solutions
A 5 point plan for effectively communicating and building support for disruption within your firm
A stretegy to help you to make sense of the buzzwords, and tech hype you are being hit with every day
The ability to create and measure strategies to survive disruptive change
This event is not sponsored by software / solution vendors, it is a genuinely independent opportunity to discuss future trends and think about the next step for your firm. As some of the larger firms prepare for a very different way of working you have to decide where and how you are going to compete going forward.
Prepare to be enlightened by a real 'insider'. Bring your questions and concerns for discussion.
More about Marc Dowd: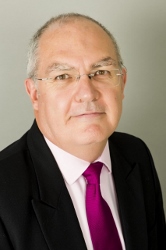 Over a ten year period, Marc served as a technology & business advisor to large firms including Linklaters, and Clifford Chance. He has deep cross-industry knowledge having also advised companies including, Visa, Pepsico, Barclays, Volvo, Rio Tinto, Balfour Beatty, Telefonica and many more.
Having recognised the huge dearth of practical and 'how to' knowledge about disruption that exists in general, Marc decided to leave his corporate position and set about the mission of empowering others to understand the simplicity of disruption and to equip them with the tools to execute.
Marc has an allergy to fast talkers (and writers) who sell unfounded buzz words and empty promises. Being a thorough operator, Marc lead a personally funded two year proprietary research project studying over 1,000 businesses and businesses models. The result was his collection of 89 'Vectors' of disruption; essentially the factors (not just technologies) which have given rise to just about every business model disruption known to date. He then set about applying them in a very hands-on way with several businesses large and small with outstanding results.
Throughout this process he recognised the burning need for a trusted Ecosystem where disruptive experts & thinkers, solution providers, researchers, startups and investors could collaborate to 1) understand the rapidly changing world and 2) harness this change to create the future. From this seed he created PathFinder4 www.pathfinder4.com The Ecosystem for Disruptive Innovation which is where he now spends most of his time