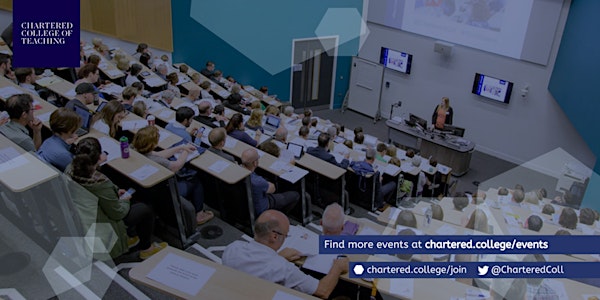 Disseminating the Ofsted report into sexual abuse in schools and colleges
Find more events like this one at https://my.chartered.college/events/
About this event
Technical support can be found further down this page.
Ofsted was asked by the government to carry out a rapid review of sexual abuse in schools and colleges, following the publication of thousands of testimonies of sexual abuse on the website Everyone's Invited. The report has now been published and the watchdog has warned that sexual harassment has become "normalised" among school-age children.
In this webinar chaired by Professor Dame Alison Peacock (Chief Executive, Chartered College of Teaching), we will hear from Anna Trethewey (Head of Strategy, Ofsted) who will disseminate the findings from the report.
Related content:
Relationships, Sexuality & Gender for the classroom - a webinar providing guidance for teaching professionals on delivering RSE
Technical Support
Make sure you are logged into the eventbrite account that the ticket is attached to (please note that we do not have access to your login details as Eventbrite is a third-party ticketing service, please contact Eventbrite directly)
If someone ordered on your behalf, you will need to claim the ticket. This will be an email from Eventbrite with a link - please feel free to order a new ticket if available
A common issue we are finding is when attendees order a ticket using a different email address (personal / work) to that of the Eventbrite account they're logged into. This will trigger Eventbrite to issue a 'claim your ticket' email and you will need to follow the advice above (point 2)
If using an iPad/iPhone/Android or similar device with the Eventbrite app, there are currently bugs being reported where the app will fail to load the event. Please use your web browser in these instances rather than the app (you may need to uninstall the app).
Please ensure that you refresh the page after logging in rather than clicking to go back as this will likely load the previous screen rather than a new state (logged in)
If you are still having issues accessing the event, please email events@chartered.college for support
Membership gives you the knowledge and confidence to make the best decisions for your pupils, from just £1.96 a month