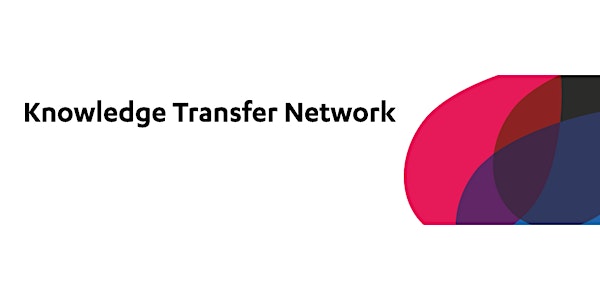 Dissemination webinar: Agri-Tech Global Expert Mission in Australia
Description
To help UK businesses become truly global enterprises through strategic collaboration, Innovate UK launched its Global Expert Missions in October 2017. Delivered by the Knowledge Transfer Network (KTN), the missions provide an expert-led evidence base to strengthen Innovate UK's global investment strategy: how and where it should invest to create UK business opportunities in partnerships with key economies.
Each mission has representatives from UK business, policy and research community, who:
Gather market insights and build expert foresights on new and emerging innovation sectors

Identify opportunities for international collaboration
Build a portfolio of technological and business priorities that will elevate the UK as the 'Partner of Choice' in future innovation partnerships with global partners
Facilitate international dialogues for the UK business community
Align innovation policy and unlock regulatory barriers for future partnerships
In February 2019, an Expert Mission travelled to Melbourne, Canberra and Sydney. This Mission sought to inform the UK's international Agri-Tech Innovation strategy by exploring the Australian agri-tech landscape and examining opportunities to collaborate with Australian organisations. The UK delegation held meetings with a number of Australian stakeholders from industry, academia and government and insights from the Mission can be found in the Innovate UK Global Expert Mission 'Agri-Tech Innovation in Australia 2019' dissemination report. This successful mission was followed up by a Global Business Innovation Programme trip to Australia in February 2020.

This event will present the findings of the output report and give delegates the opportunity to talk directly with representatives who went on the Mission. The agenda (TBC) will likely include:
14.00: Welcome and introduction – KTN
14.05: Key findings from the GEM reports – Innovate UK
14.20: Thoughts from Mission members – mission attendees
14.30: Interactive session – KTN
14.40: Questions from the audience – Panel including Innovate UK and key members of each mission
15.00: Final thoughts and close – KTN
For those interested, there will be a separate event to disseminate the findings of the 2019 Agri-Tech GEM to New Zealand on 27th April. Details can be found here.

Coronavirus
You, like us, will be only too aware of the fast-developing situation with regards to the COVID-19 pandemic. The safety and wellbeing of our attendees and staff is our priority and, with this in mind, we will be holding this event as an online webinar.
We will work with you and all of our attendees and speakers to ensure that, despite not being face-to-face, we still give you as much opportunity to network and connect as possible.
We welcome your feedback as to how the events are working online and how we can improve or increase their reach in these ever-changing circumstances.
Connecting people to collaborate and drive change through innovation has never been more important. Thank you for continuing to engage and we look forward to meeting you 'online' at this event.
Equality and diversity
The Knowledge Transfer Network is committed to increasing diversity and advancing equality of opportunity to create a vibrant climate of inclusiveness across the sectors that we serve.
As a responsible business, it is important to us that we represent the diversity of our people and communities, and that we create an inclusive innovation ecosystem in the UK in which everyone can reach their full potential.
It is vital that we monitor and analyse diversity information so that we can ensure that our processes, events and communications are fair, transparent, promote equality of opportunity for all, and do not have an adverse impact on any particular group.
Your cooperation in providing us with accurate data will ensure that we design and apply policies and processes that embrace a diverse and inclusive environment.
Any information provided on this form will be treated as strictly confidential and will be used for statistical purposes only.
No information provided will be published or used in any way which allows any individual to be identified.