A webinar to raise awareness of dissociative identity disorder. Discussion and Q&A.
About this event
DID – or dissociative identity disorder – is a little-known and widely misunderstood condition, even within the medical and therapeutic professions. Formerly known as 'multiple personality disorder', any scant knowledge comes mostly from poorly researched or sensationalist films or television series. Yet, research figures imply that there could be more people with DID than schizophrenia in Britain. So, why is it that DID remains hidden from public awareness?
Phoenix Publishing House has brought together an expert panel to discuss this conundrum. Gill Frost is the author of The Girls Within: A True Story of Triumph over Trauma and Abuse, the inspiration behind this webinar. Telling the true story of her patient Vivian and her many years of treatment, the book was the first step on the path to raising awareness and understanding of the disorder. Joining Gill is world-renowned pioneer in the field of DID, Valerie Sinason, and Amanda Ball, who has DID and so brings the all-important perspective of what it's actually like to live with the condition. Keeping the discussion on track is Alf McFarland, Jungian psychotherapist, who was Gill's clinical supervisor during her work with Vivian.
Our panel will look at what exactly is DID? Why is it so little known? What needs to be done to change this status? Aimed at removing stigma and bringing DID into the open, there is a live Q & A throughout the webinar, with your chance to place your questions to the panel. This promises to be a fascinating, lively, and informative event, so please join us to discover the hidden world within so many.
For anyone who is a survivor of abuse or trauma, please take care when joining this webinar as some content may be triggering.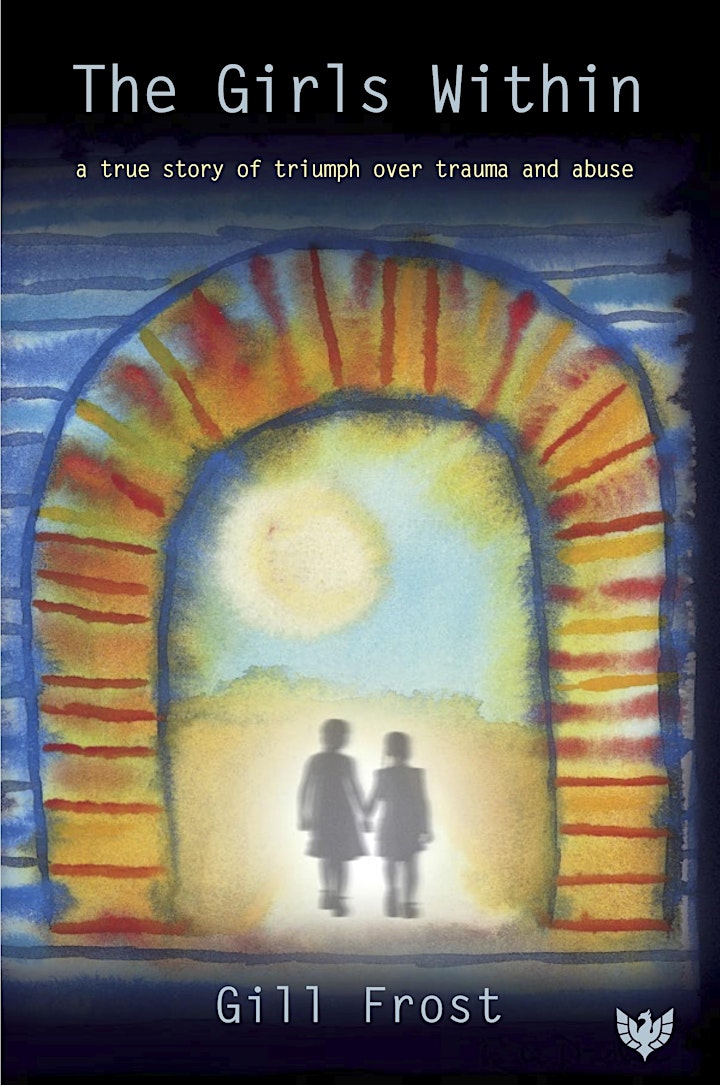 Until 31 July 2021, we are offering 20% off the RRP of the paperback or e-book edition of Gill Frost's The Girls Within: A True Story of Triumph over Trauma and Abuse. Buy direct from our website and add the coupon code TGW20 to qualify.
The speakers
Gill Frost started her long therapeutic career as a couples counsellor at Relate. Ten years later, she gained a masters degree in psychodynamic counselling. This enabled her to became a student counsellor at Warwick & Coventry Universities, as well as a clinical tutor & lecturer at the University of Birmingham. Gill set up in private practice over 20 years ago, and worked with many clients who had extreme mental health problems, due to childhood trauma & abuse, including DID. In order to work more effectively with this client group, she undertook further training in energy psychotherapy, specifically advanced integrative therapy (AIT) and internal family systems (IFS). All these experiences led to Gill writing her book, The Girls Within.
Amanda Ball (She/He/They) lives with dissociative identity disorder (DID). Collectively they are known as the ETERNITY System. As Chartered Marketer and Change Agent, Amanda strives to make the complexities of living with DID accessible to others, by sharing their everyday experiences. Each identity within the ETERNITY family is instinctively curious, a helpful characteristic for their journey through therapy. Amanda had a long career and held senior posts in the Agricultural Industry. They continue to champion British Food.
Valerie Sinason is a poet, writer, child psychotherapist and adult psychoanalyst. She is Founder Director of the Clinic for Dissociative Studies and President of the Institute for Psychotherapy. She is an Honorary Consultant Psychotherapist at the University of Cape Town Child Guidance Clinic and Chair of Trustees of the First People Centre, New Bethesda, South Africa. She is a Patron of Dorset Action on Abuse (DAA), editor of Trauma Dissociation and Multiplicity and co-editor of Psychoanalytic Psychotherapy after Child Abuse. She has published numerous articles and books, including two poetry collections. Valerie Sinason was awarded a Lifetime Achievement Award from the ISSTD (International Society for the Study of Trauma and Dissociation) in April 2016.
Alf McFarland trained as a clinical psychologist and then as a Jungian psychotherapist. He has worked in private practice in Leicester as a practitioner and clinical supervisor for thirty years.
This is a free live webinar hosted via Zoom with the opportunity to ask questions throughout the event using the 'Q&A' function. Participants will not be visible on screen. A recording of the webinar will be automatically emailed to registrants and available to watch for 30 days.
After registering, you will receive a confirmation email from Eventbrite. Please check your Spam/Junk folder if nothing arrives within 24 hours.
Three days before the event, you will be emailed the details of how to log in to the event via Zoom. Again, if you cannot find these, please check your Spam/Junk folder. A reminder will also be sent to you on the day itself.
Organiser of Dissociative Identity Disorder: The Hidden Condition