Two-day online conference exploring a range of international and transnational perspectives that helped shape the Australian New Wave.
About this event
Coinciding with the 50th anniversary of Wake in Fright (Kotcheff, 1971) and Walkabout (Roeg, 1971) appearing in London cinemas on the same weekend, this two-day online conference seeks to explore a range of international and transnational perspectives that helped to shape the Australian New Wave of the 1970s and '80s.
Coming after a prolonged period of production 'drought', the Australian New Wave has typically been framed via the rhetoric of cultural nationalism, and celebrated for its articulation of a range of ideas, histories, and narratives about the Australian nation. Although there have been occasional efforts to address the New Australian Cinema's place within global networks – either directly (Lewis, 1987; Macfarlane and Mayer, 1992) or as minor components of recent transnational re-examinations (Danks and Verevis, 2010; Khoo, Smaill and Yue, 2013; Davis, Gibson and Moore, 2014; Danks, Gaunson and Kunze, 2018) – the dominance of parochial approaches have often served to obscure the many international dimensions that drove Australian film production in the 1970s and '80s, from international funding models and co-productions, to imported stars and the significance of international circulation and reception.
As Tom O'Regan remarked in his landmark work Australian National Cinema: 'If national cinemas are implicated internationally, Australian cinema has been remarkably implicated.' (1996, 51). Building on those implications, this conference seeks to address the inherently international and transnational nature of the Australian New Wave, and draws upon a wide range of historical and/or methodological approaches to Australian cinema and film culture between 1965 and 1985.
Bringing together scholars from across Australia and Europe to explore these international implications, Distant Shores features discussions of key films and filmmakers, significant production companies and screen agencies, as well as major genres and thematic trends, film locations and aesthetic traditions.
Distant Shores will take place completely online, via Zoom.
For more details and the latest updates, visit our website or follow us on Twitter.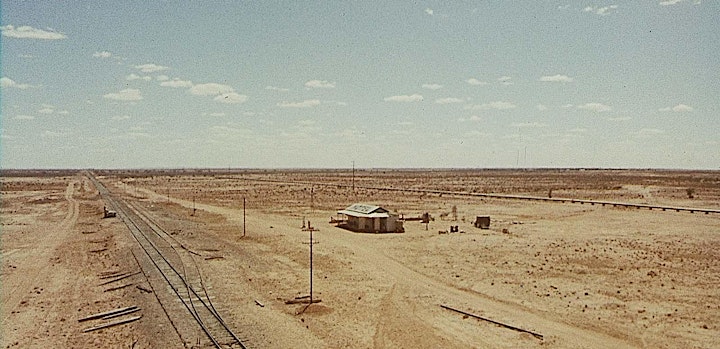 CONFERENCE SCHEDULE
For individual abstracts, visit our conference website.
Friday 29th October
08:00–08:15 BST / 18:00–18:15 AEDT
Opening remarks
08:15–09:45 BST / 18:15–19:45 AEDT
Panel 1: Before the Wave (Chair: Allison Craven)
• No Expectations: Mick Jagger and/as Ned Kelly [Con Verevis, Monash University]
• Come Back Ken: The Drifting Avenger and Japanese Film Production in Australia in the Late 1960s [Adrian Danks, RMIT University]
• Local Advocates and Foreign Agitators: A Pre-History of the 1970s Revival [Stephen Morgan, King's College London]
09:45–10:00 BST / 19:45–20:00 AEDT
Break
10:00–11:30 BST / 20:00–21:30 AEDT
Panel 2: Perspectives on Wake in Fright (Chair: Con Verevis)
• Chasing the Runaway: NLT and Wake in Fright [Peter Galvin, Independent]
• Surrealism and Wake in Fright [Lachlan Townshend, University of New England]
• Landscape, Nationalism and Dystopia in Wake in Fright [Karina Aveyard, University of East Anglia]
11:30–12:00 BST / 21:30–22:00 AEDT
Break
12:00–13:45 BST / 22:00–23:45 AEDT
Panel 3: Production Contexts (Chair: Stephen Morgan)
• International Influence on the Organisation of Production in the Australian New Wave: The Cases of Hexagon and Kennedy Miller [James Douglas, RMIT University]
• The Films That Ate Melbourne: A horror cottage industry at the Victorian Film Corporation [Liam Ball, University of Sheffield]
• Wake in Fright in Broken Hill: Far western NSW as under examined transnational film location [Melanie Ashe, Monash University]
• The Sound of the Australian New Wave Cinema [Anne Barnes, NYU Sydney]
13:45-15:00 BST / 23:45-01:00 AEDT
The Adventures of Bruce Beresford
Exclusive pre-recorded interview (with clips), followed by (virtual) drinks.
15:00 BST / 01:00 AEDT
End of Day One
Saturday 30th October
08:00–09:45 BST / 18:00–19:45 AEDT
Panel 4: New Wave Characters (Chair: Stephen Morgan)
• The Non-Relation and the Emergence of Subjectivity in Australian New Wave [Laurent Shervington, University of Western Australia]
• An Examination of the Problem of Evil in Wake in Fright [James Jarrett, University Centre of Colchester]
• Teachers and Learners in 1970s Australian Cinema [Ben Goldsmith, Bournemouth University]
• The Long Shadows of the Men from Hong Kong: Rethinking the Cinema Revival Through an Asian-Australian Lens [Allison Craven, James Cook University]
09:45–10:00 BST / 19:45–20:00 AEDT
Break
10:00–11:30 BST / 20:00–21:30 AEDT
Panel 5: Genre I – Relocating the New Wave (Chair: Liam Ball)
• Mad Max and the western [Martin Holtz, University of Graz]
• "All the Little Devils Are Proud of Hell": The First Wave of Australian Folk Horror [Adam Spellicy, RMIT University]
• The development of ecological anxiety and environmental horror in Long Weekend and beyond [Isabella Macleod, University of Queensland]
11:30–12:00 BST / 21:30–22:00 AEDT
Break
12:00–13:30 BST / 22:00–23:30 AEDT
Panel 6: Genre II – Rewriting the New Wave (Chair: Isabella Macleod)
• Grendel Grendel Grendel: Animating the Australian New Wave [Dan Torre, RMIT University and Lienors Torre, Deakin University]
• Australian Gothic films since the 1970s: attempting a(nother) definition [Jonathan Rayner, University of Sheffield]
• New Wave Antecedents in the Rise of Australian Genre Film [Mark David Ryan, Queensland University of Technology and Kelly McWilliam, University of Southern Queensland]
13:30–14:30 BST / 23:30–00:30 AEDT
Australian Gothic Roundtable with Jonathan Rayner, Allison Craven, and Jane Stadler
Chair: Liam Ball
14:30–15:00 BST / 00:30–01:00 AEDT
Closing remarks
15:00 BST / 01:00 AEDT
Virtual drinks / conference close