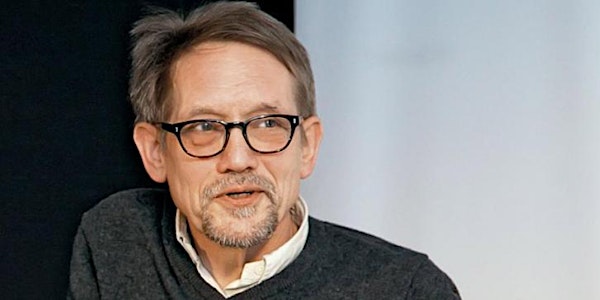 Distinguished Professor Bob Jessop Festschrift
Distinguished Professor Bob Jessop Virtual Festschrift Thursday 29 October 1.00pm-17.00pm GMT (UK Timezone)
About this event
The Centre for Alternatives to Social and Economic Inequalities and its Director, Distinguished Professor Beverley Skeggs, are pleased to host a Festschrift event to celebrate and recognise the intellectual contribution of Distinguished Professor Bob Jessop on Thursday 29 October 2020 from 1pm-5pm via MS Teams.
Bob arrived as a Professor in Sociology at Lancaster University in 1990, having worked in the Department of Government at the University of Essex since 1975. Whilst at Lancaster Bob served as Head of Department, Director of the Institute of Advanced Studies, and the Founder and Director of the Centre for Cultural Political Economy. Over the course of an academic career spanning fifty years, Bob has contributed immeasurably to our contemporary understanding of society and the intellectual life of Lancaster University.
Bob blazed a trail through his work on state theory. Influenced by the work of the Greek Marxist theorist Nicos Poulantzas and the political economy approaches pioneered by Karl Marx, his contribution continues to shape debates beyond the demise of the Soviet bloc with the rise of neoliberalism. His work has spanned six books including: The Capitalist State: Marxist Theories and Methods (Martin Robertson, 1982), Nicos Poulantzas: Marxist Theory and Political Strategy (Palgrave, 1985), State Theory: Putting Capitalist States in their Place (Polity, 1990), The Future of the Capitalist State (Polity, 2002), State Power: A Strategic-Relational Approach (Polity, 2007) and The State: Past, Present, Future (Polity, 2015).
More recently Bob's interest in political economy has led to the development of approaches to change in capitalism influenced by Italian Marxist Antonio Gramsci and French social philosopher Michel Foucault. He has developed this approach closely with Dr Ngai-Ling Sum and together they have shaped the field of cultural political economy, notably through Beyond the Regulation Approach: Putting Capitalist Economies in their Place (Edward Elgar, 2005) and Towards a Cultural Political Economy: Putting Culture in its Place in Political Economy (Edward Elgar, 2013).
Beyond his work on state theory and cultural political economy, Bob has shaped our understanding of developments in the postwar British economy and the transition from a Fordist corporate compromise to neoliberalism and growing financialisation. His work has embraced local and global perspectives and his work includes: Traditionalism, Conservatism and British Political Culture (Allen and Unwin, 1974), Thatcherism: The British Road to Post-Fordism (University of Essex Department of Government, 1989), From the Keynesian Welfare to the Schumpeterian Workfare State (Lancaster Regionalism Group, 1992), and with Kevin Bonnett, Tom Ling and Simon Bromley their influential, Thatcherism: A Tale of Two Nations (Polity, 1988).
Bob has also supported generations of scholars to critically engage with Marxist approaches, theories and ideas, and how this analysis shapes our understanding of change under capitalism. He has edited two editions of the four-volume series with Charlie Malcolm-Brown and Russell Wheatley, Karl Marx's Social and Political Thought (Routledge, 1990; 1999), a five volume series Regulation Theory and the Crisis of Capitalism (Edward Elgar, 2001) and with Neil Brenner, Martin Jones and Gordon MacLeod, State/Space: A Reader (Wiley-Blackwell, 2003). This support for subsequent generations extends beyond intellectual theory to practical politics through his influence on the ideas of Podemos in Spain and Syriza in Greece as a response to the 2008 financial crisis and austerity regimes.
This event celebrates and recognises Bob's contribution through a series of papers from distinguished colleagues related to different spheres of his intellectual approach paired with a response from Bob. The event will be chaired by the Director of the Centre for Alternatives to Social and Economic Inequalities, Distinguished Professor Bev Skeggs:
1.00pm Welcome from Professor Imogen Tyler and Introduction by Distinguished Professor Bev Skeggs.
1.15pm First Panel: Political Economy
Professor Andrew Sayer (Emeritus Professor of Social Theory and Political Economy, Lancaster University)
Dr Ngai-Ling Sum (Honorary Researcher, Centre for Alternatives to Social and Economic Inequalities, Lancaster University)
2.15pm Break
2.30pm Second Panel: State Theory and Governance
Professor Juan Carlos Monedero (Professor of Political Science, Complutense University of Madrid)
Professor Martin Jones (Deputy Vice Chancellor, Staffordshire University)
3.30pm Break
3.45pm Third Panel: Marxism
Professor Alex Demirovic (Emeritus Professor of Critical Social Theory, Goethe University Frankfurt)
Professor Michael Brie (Senior Fellow for Socialist Transformation Research and the History of Socialism, Rosa Luxemburg Institute)
4.30pm Commentary by Distinguished Professor Leo Panitch
4.45pm Summary, Reflections and Conclusion by Distinguished Professor Bob Jessop.
If you would like to register for the event please book your ticket through Eventbrite and you will be sent a link for the Festschrift on MS Teams. If you wish to share your reflections about the personal or intellectual contribution of Distinguished Professor Bob Jessop or for other enquiries relating to the event, please contact Dr Michael Lambert: m.lambert3@lancaster.ac.uk.