Description
Following the success of our inaugural Diverse Educators event in January 2018. This event will build on the celebration and showcasing of diversity, equality and inclusion in education: #BAMEed meets #WomenEd meets #LGBTed and #DisabilityEd!
Join us for a day of inspiring key note speakers, workshops and panels (not manels!)
Theme: This Is Me! ... Life without Labels.
Tickets:
£10 per delegate to cover catering costs - this is non-refundable
Exhibitors:
£25 to contribute to costs for any organisation wanting to support the event
Please register your interest and Hannah will be in contact
Creche:
We are delighted to confirm that Leadership Matters are sponsoring the event and providing a creche for us. Book a free place for your child and we will put you in contact with the Mobile Creche Company to confirm details.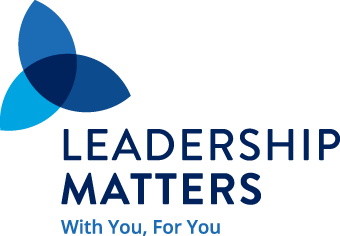 Schedule:

9.30-10.00 - registration and networking
10.00 - welcome
10.10-10.30 opening keynote - Angie Browne
10.30-11.30 - workshop 1 - 8 WORKSHOP CHOICES
11.30-12.30 workshop 2 - 8 WORKSHOP CHOICES
12.30-1.30 - lunch
1.30-2.30 - workshop 3 - 8 WORKSHOP CHOICES
2.30-3.30 - workshop 4 - 8 WORKSHOP CHOICES
3.30-3.50 - closing keynote - Iesha Small
3.50 - pledges
4.00 - close
Keynote Speakers:
We are delighted to have not one but two inspiring key notes speakers.
Angie Browne - This is Me (10:10-10:30)
Angie, a Deputy CEO, blogger and recent TV star of School will be joining us to share her journey and experiences as a leader working in a broken system.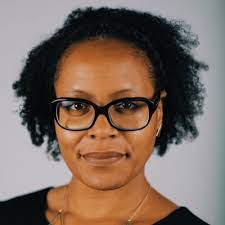 Iesha Small - The Unexpected Leader
Iesha, a blogger, speaker and author will be joining us to share her journey and experiences as a leader who has broken through the mould.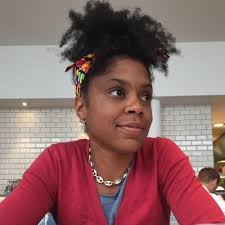 Session 1 (10.30-11.30):
#BAMEED - networking session
Carol Jones & Cheryl Day - Women Leading Teams - Using Team Dynamics in Promoting Diversity; Finding and Using Your Voice
Hannah Jepson - Nudge Theory: Using behavioural economics to change hearts and minds...
James Hollinsley - #MenEd:Connecting men in education as it's good to talk.
Kirstie Ebbs & Judith Hicks - School governance: developing yourself and creating change for others
Sarah Vogel - Calling all white people, are we standing up enough against racism
Tony Fenwick - Schools OUT UK: Creating a Diverse and Inclusive School
Session 2 (10.30-11.30):

#DISABILITYED - networking session
Amjad Ali - Can we teach anybody anywhere?
Amy Jeetley - Finding strength, resilience and patience through challenging situations
Aoife Tobin - What could a trans inclusive setting look like: presentation of research findings from the sixth form sector
Clare Erasmus - Strategies for empowering the students: ways in which the next generation can be seen and heard
Katri Meriläinen -

Exemplifying Diversity Without "Othering"



John Pearce - Consensual Leadership
Matt Hood - How to recruit and retain a diverse work force
Session 3 (1.30-2.30):

#LGBTED - networking session
Andrea Stephens - Values and culture: my leadership story
Anna Ambrose - Looking inwards - galvanising networks in your organisation
Cheryl Day - Let's Hear It For the Introvert Leaders
Claire Nicholls & Lucy Starbuck Braidley - Listening leadership: responding to diverse staff needs
Pran Patel - You Don't Need Eyes to See - You Need Vision
Vivienne Porritt - Normal is a setting on a washing machine.
Session 4 (2.30-3.30):

#WOMENED - networking session
Dr Anna Carlile - An intersectional community: practical, evidenced-based ideas for implementing the Equality Act for your whole school population
Bennie Kara - What does a post 9/11 curriculum look like?

Bukky Yusuf - Using the bricks that are thrown at you
Cat Salt - Leading with SEN to creatie inclusive schools for staff and students
Colin Taylor - How to be a #HeForShe without being a Manplainer!

Bilal Harry Khan

- What's the Quality of Equalities at your School?
Lizana Oberholzer - Developing Architect Leaders of the future. Leadership development with a sustainable and supportive focus.
Exhibitors:
Amnesty International
Crown House Publishing
Leading Women's Alliance
School's Out
The TES Institute
VBE Zone
Media Partners:
Follow and join the conversation on Twitter. #BAMEed #DisabilityEd #LGBTed #WomenEd #MenEd