Description
Following the success of Diverse Educators I and II, this #DiversityEd event will build on the celebration and showcasing of diversity, equality and inclusion in education:
#BAMEed meets #WomenEd meets #LGBTed meets #DisabilityEd meets #AllSupported!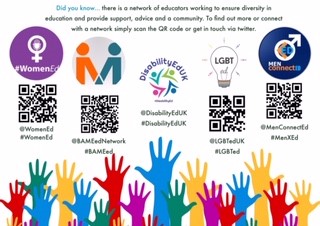 Theme:
We are stronger together
Tickets:
£15 per delegate to cover catering costs - this is non-refundable
Exhibitors:
£25 to contribute to costs for any organisation wanting to support the event - this is non-refundable
Creche:
Due to lack of interest we have cancelled our creche.
Sponsors:
Thank you to LyftaEd and Teaglo for sponsoring our event.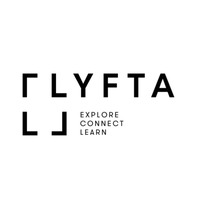 Partners:
Lindsay and Lucy from Flexible Teacher Talent will be running flexible working drop-in clinics throughout the day. Come and talk about job shares, talent partnership and co-leadership models. They will be in the Drama Studio.
Wellbeing:
Amy Jeetley will be running an optional mindfulness session during the lunch break. She will be in the Green Room.
Schedule:
9.30-9.50 registration and networking
9.50-10.00 - welcome
10.00-10.30 keynote 1- DIANA OSAGIE: Fulfil Their Expectation of Your Life
10.30-11.15 - workshop 1 - Workshop Choice (See Below)
11.15-12.00 workshop 2 - Workshop Choice (See Below)
12.00-12.30 keynote 2 - KAREN GILES: Girl Rising - Empowering the Next Generation
12.30-1.30 - lunch
1.30-2.15 - workshop 3 - Workshop Choice (See Below)
2.15-3.00 - workshop 4 - Workshop Choice (See Below)
3.00-3.30 - keynote 3 - T'CHALLA GREAVES: Diverse Leaders - My Leadership Journey
3.30-3.45 - presentation from event sponsor LyftaEd: Serdar will VJ a Lyfta experience, with the audience democratically choosing a human story to explore.
3.45-4.00 - reflections and pledges
4.00 - close
Keynote Speakers:
Diana Osagie is a former Headteacher from London, she is the CEO of Courageous Leadership and delivers leadership development training, coaching and mentoring to nurture the next generation of leaders.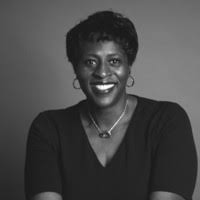 Karen Giles is a global educator who contributes to nurturing talent through various Leadership programmes such as Ambition School Leadership, the Leading Women's Alliance and the London Leadership Strategy.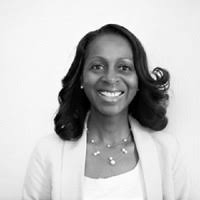 T'Challa Greaves is a science LP from London, he has recently completed the Diverse Leaders programme, funded by the DFE Diversity and Equalities grants. He will share how he has been inspired and empowered by leaving his comfort zone and how he is determined to break the mould.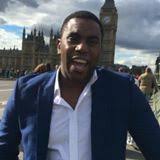 Workshop Facilitators for Session 1:
Artemi Sakellariadis: Equality: Making it Happen – the practical and user-friendly toolkit for schools N202
Caroline Powell: Facilitating wellbeing and progress for teachers with chronic illnesses N203
Laura McBean: sPEaking Out N204
Patrick Ottley-O'Connor: HeForShe - a straight, white, non-disabled male education leader's allyship perspective N302
Pran Patel: Disrupting the Kyriarchal Power Structures in our Classrooms N303
Tara Hanley: Fictional teachers: the source of so many of our problems N304
Nicola Rispoli-Hall: Neurodiveristy and Inclusion N305
Workshop Facilitators for Session 2:
Arv Kaushal: Does size matter? The benefits of networking N201
Anthony Daulphin: The Leap of Faith - What if I Fall... But What If I Fly? N202
Aziza Ajak:

Twice as hard for half as much - rethinking excellence and impact N203

Clare Erasmus: TECH & DIVERSITY: Empowering the Youth to Start the Conversation N204
Elizabeth Wright: Please Include Me — changing perspectives about SEND N302
James Hollinsley: Mental Health - Getting it wrong: diversity and difference N303
Jaz Ampaw-Farr: Increasing Your Impact and Influence N304
Mark Pritchard: Pioneering Leadership N305
Workshop Facilitators for Session 3:
Hannah Wilson: How To Use Lean In Circles to Support Girls N201
Claire Nicholls: Using Your Privilege - A Practical Guide to Being an Ally N202
Alison Kriel, Kiran Gill & Kemi Oloyede: We All Rise N203

Dr Harriet Marshall:

Cross-generational Learning - the what, the why and the how of Intergenerational Practice N204

James Pope & Audrey Pantelis: HeadsUp - Supporting Leaders N302
Penny Rabiger: The Impact of Immersive Storytelling in Special Education Schools N304
Abbie Dixon: LGBT: Visible or Invisible N305
Workshop Facilitators for Session 4:
Bukky Yusuf: Being 10% Braver N201
Deb Outhwaite: Glass Ceilings and Glass Cliffs N202
Helen Pengelly:

Looking the other way N203

Jo Lawrence: Leading as a Human - demystifying disability N204
Niall Alcock: We are all in Beta: Seemingly Impossible Challenges That Made Leaders Stronger N302
Nick Bentley: Collaboration: ways of working together on LGBTQ+ diversity N303
Serdar Ferit: Attitudes change with powerful human stories N304
Exhibitors (the marketplace will be in the Dining Hall):
Above and Beyond
Amy Jeetley - Life Management Skills
BAMEed
BAME PE Network
Chartered College of Teaching
Courageous Leadership
EdVal
Equaliteach
Flexible Teacher Talent
Innerscope
LGBTed
LyftaEd
Model of Excellence
NGA/ Young Governors
Nzinga Collective
Standing Ovation
STEAMCO
Teaglo
The Big Think
The Difference
This Book Love
VBE
Vision and Values

WRE Education Consultants and Recruitment Services

Young Black Teachers Network
Social Media:
Follow and join the conversation on Twitter @DiverseEd2020
#DiversityEd - a collaboration between the #BAMEed #DisabilityEd #LGBTed #WomenEd #AllSupportEd communities
Networking:
Join us afterwards in the Eton Mess.