Description
The Diverse Entrepreneurs Summit will bring together business owners who may have faced barriers to entrepreneurship due to their gender, ethnicity, disability or sexuality.
[This event is now sold out. You can join our waiting list by clicking 'Register' and if a ticket becomes available we will be happy to allocate you a place]
The London Economic Action Partnership (LEAP) and the London Growth Hub have designed this event to celebrate the diversity of business owners in London. Join us to connect with fellow entrepreneurs, access practical advice and learn from resilient business leaders who have dealt with adversity - View programme
Featuring inspirational role models and organisations helping to drive change, including: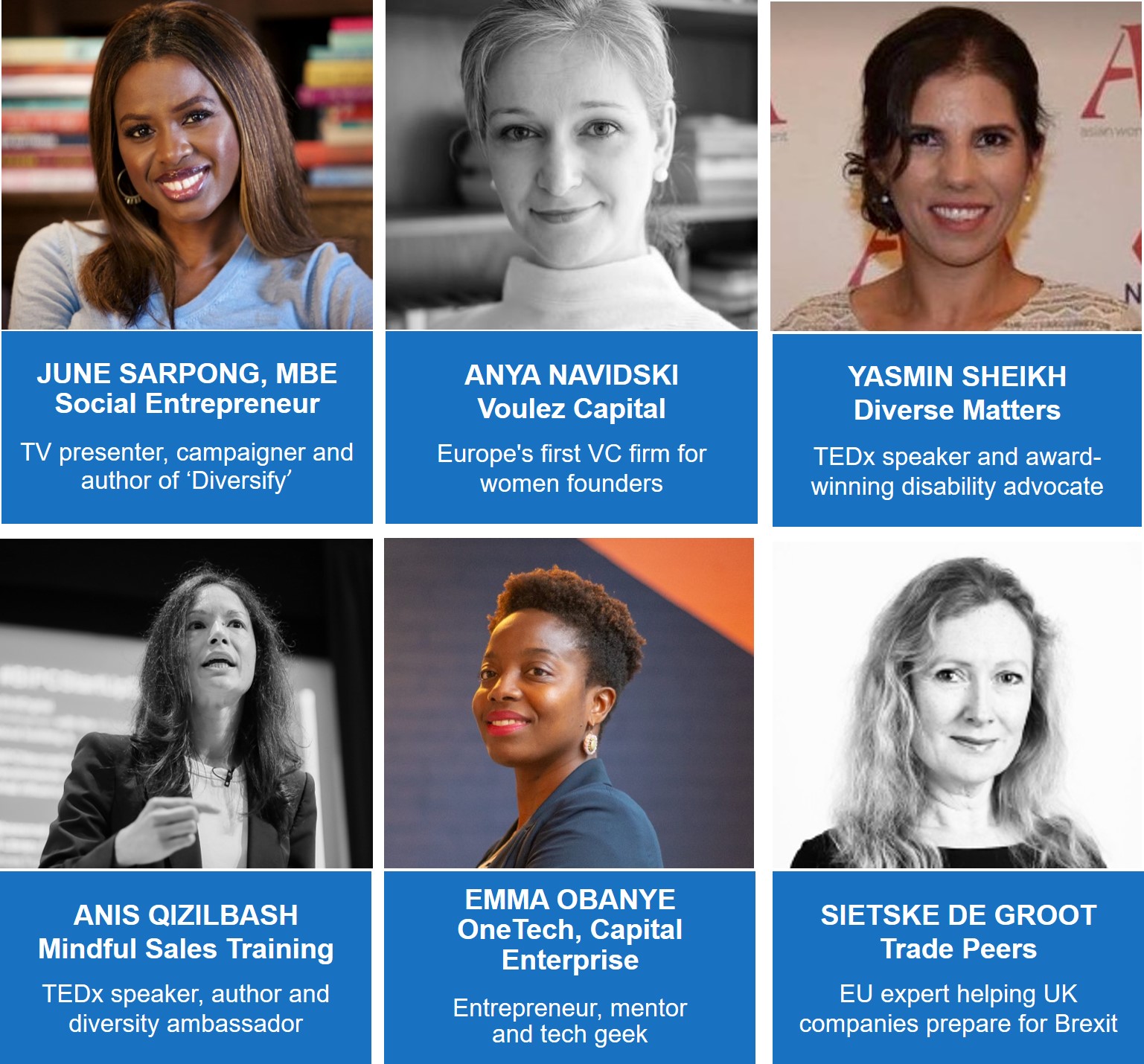 What topics will be covered?
Click here to view the full programme and all speakers
Overcoming Adversity
Inspirational entrepreneurs share their journey and how they overcame barriers
Investing in Diverse Entrepreneurs
Discover how your business can access finance
Voicing the Issues


Hear key findings from recent roundtable sessions on the biggest business challenges faced by diverse entrepreneurs

Get Brexit Ready


Prepare your business for the potential impacts of Brexit

Panel Session Q&A


Join an open discussion with practical advice from experts

Changing the Ratio


Learn about the support services available and initiatives undertaken by London Growth Hub
Who is this event best suited for?
This free event is designed for entrepreneurs from underrepresented groups looking to network, access support and gain expert business insight.
The range of groups attending include:
BAME (Black, Asian, Middle East, Hispanic) entrepreneurs

Disabled entrepreneurs

LGBT entrepreneurs

Young entrepreneurs

Please note: This event has a limited seating capacity. To ensure we give entrepreneurs from a diverse range of groups the chance to attend, you will be asked about your business during the registration process.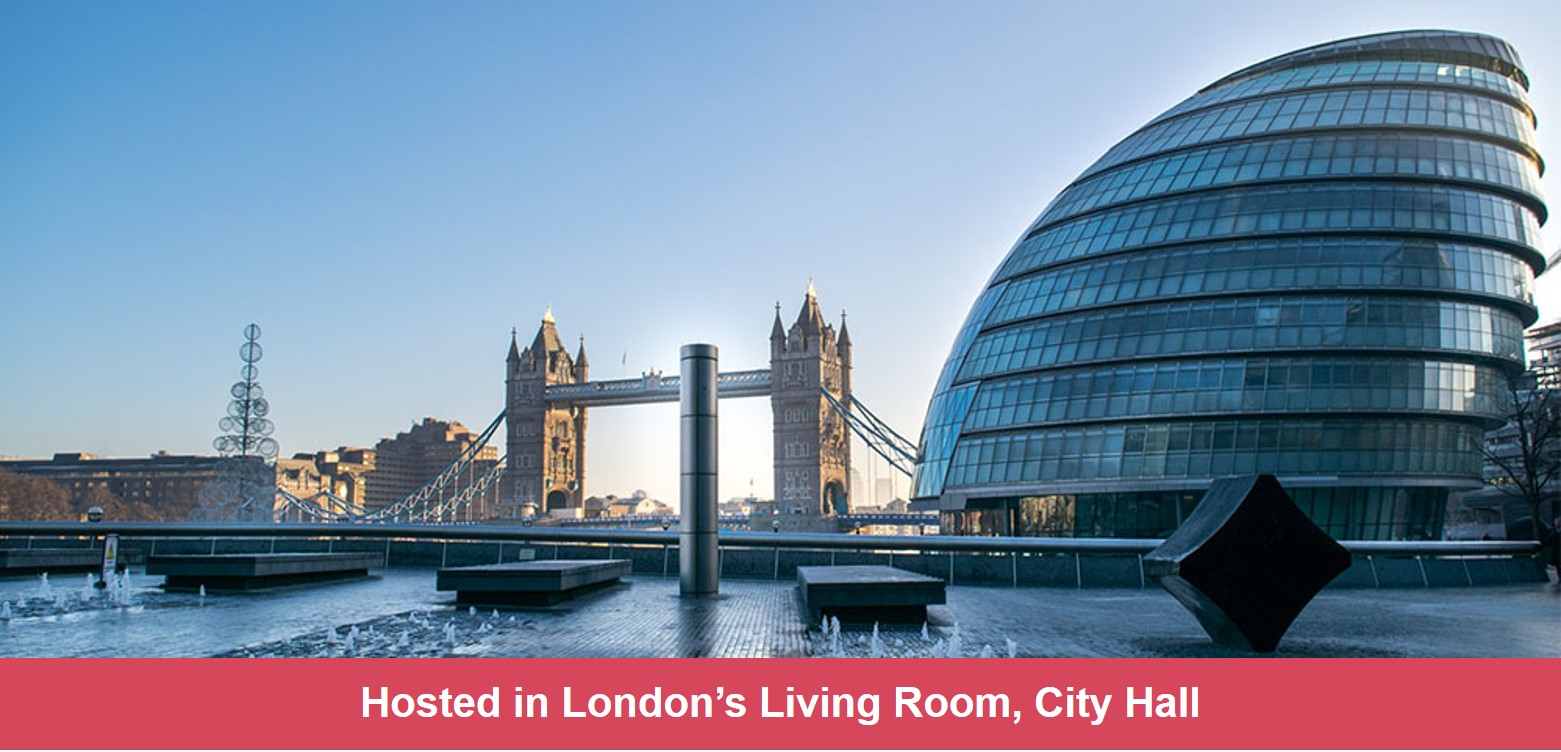 Wednesday, 13 March 2019
8.30am Registration
9.00am Diverse Entrepreneurs Summit
12.30pm Networking lunch
1.30pm Close

To apply simply click the green 'REGISTER' button on this page. You will be notified if a place is available within 24 hours and added to the waitlist if we have already reached full capacity.

We hope you can join us on Wednesday, 13 March to help celebrate and empower London's diverse business community!
#londonisopen
@LDNGrowthHub

---

General Data Protection Regulation (GDPR) notice:
This event is planned and delivered by Newable Ltd (https://www.newable.co.uk) on behalf of Greater London Authority (https://www.london.gov.uk/).
This event is funded by the Greater London Authority and a range of data points must be collected to assess your suitability to attend. Newable and London Growth Hub will collect and store your registration data for auditing and project evaluation purposes. Newable will retain your records for no longer than is necessary, and in accordance with our privacy notice.
Newable will treat your data with respect and will not share your data with any other third parties that are not involved with the delivery of the event or funding of the project without your consent.
You can see Newable's full privacy policy here. You can see London Growth Hub's full privacy policy here
Video and/or photographs notice
Please note this event or part of it may be filmed by audio, visual, audio-visual or electronic means or photographed, including photographs of individuals or groups of delegates.
By attending this event, you agree to permit Newable Limited and the event organisers and/or partners listed above, or any third party licensed by Newable Limited, to use and distribute such footage and photographs, which may feature images of You, in all or any media (including the internet and social media) whether now known or hereafter to be invented throughout the world in perpetuity for the purposes of advertising, publicity, reporting and otherwise in relation to the exploitation of such recordings and photographs.
Please inform the event organisers and the videographer/photographer on the event day if you do not wish to be included in any individual or group photograph.