Description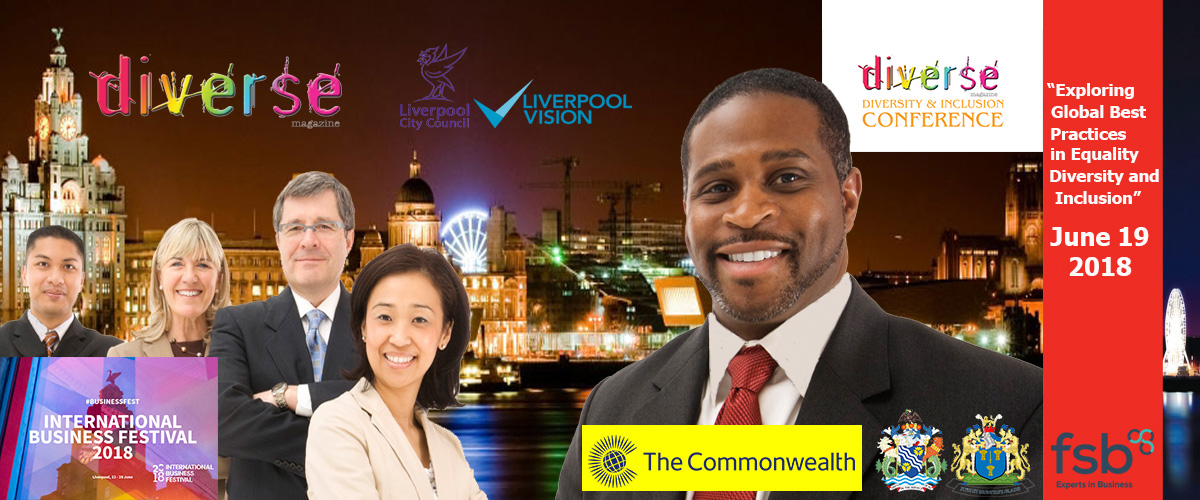 Diverse Magazine in association with the Federation of Small Businesses (FSB) and the Merseyside and Cheshire Commonwealth Association presents a full day conference within the 2018 International Business Festival to explore Global Best Practices in Diversity & Inclusion and international trading opportunities in the Commonwealth.
The main presentations will include:
How to do Business with the Commonwealth - Panel discussion

The Competitive Advantage of a Sense of Belonging – Sir, Professor Geoff Palmer

Responsible Business: Business as a Force for Good - Soulla Kyriacou, COO of Blueprint for Business (www.blueprintforbusiness.org)

Inclusive Procurement – Best Practice - Raj Tulsiani, CEO Green Park www.green-park.co.uk

Women Matter – Gender diversity, a corporate performance driver – Dr Sylvia Forchap – http://www.voiceofnations.org.uk/
The underlying themes of the conference will explore how Diversity and Inclusion can help organisations in Business Growth, Innovation & Talent Management.
The conference will explore how to deliver sustained tangible results in Diversity and Inclusion in an increasingly globalised environment. Leading experts will contribute a rich and diverse perspective of the international challenges and opportunities of providing an integrated, effective and efficient diversity and inclusion model "fit for purpose and fit for practice." The 2018 conference will aim to deliver a universally benchmarked framework for Diversity and Inclusion and will sit alongside the International Business Festival, being held in Liverpool in June.

Particular focus will be on exploring the practical challenges and business benefits of developing a Company Procurement culture that seeks to ensure equality of access and opportunities, for small and medium sized enterprises, ethnic minority owned businesses, women-owned businesses and LGBT-owned businesses.

A very important feature of the conference will be a "Doing Business with the Commonwealth" Business Opportunity Panel Discussion and Expo. This is being managed by the Federation of Small Businesses (FSB) in association with the Merseyside and Cheshire Commonwealth Association.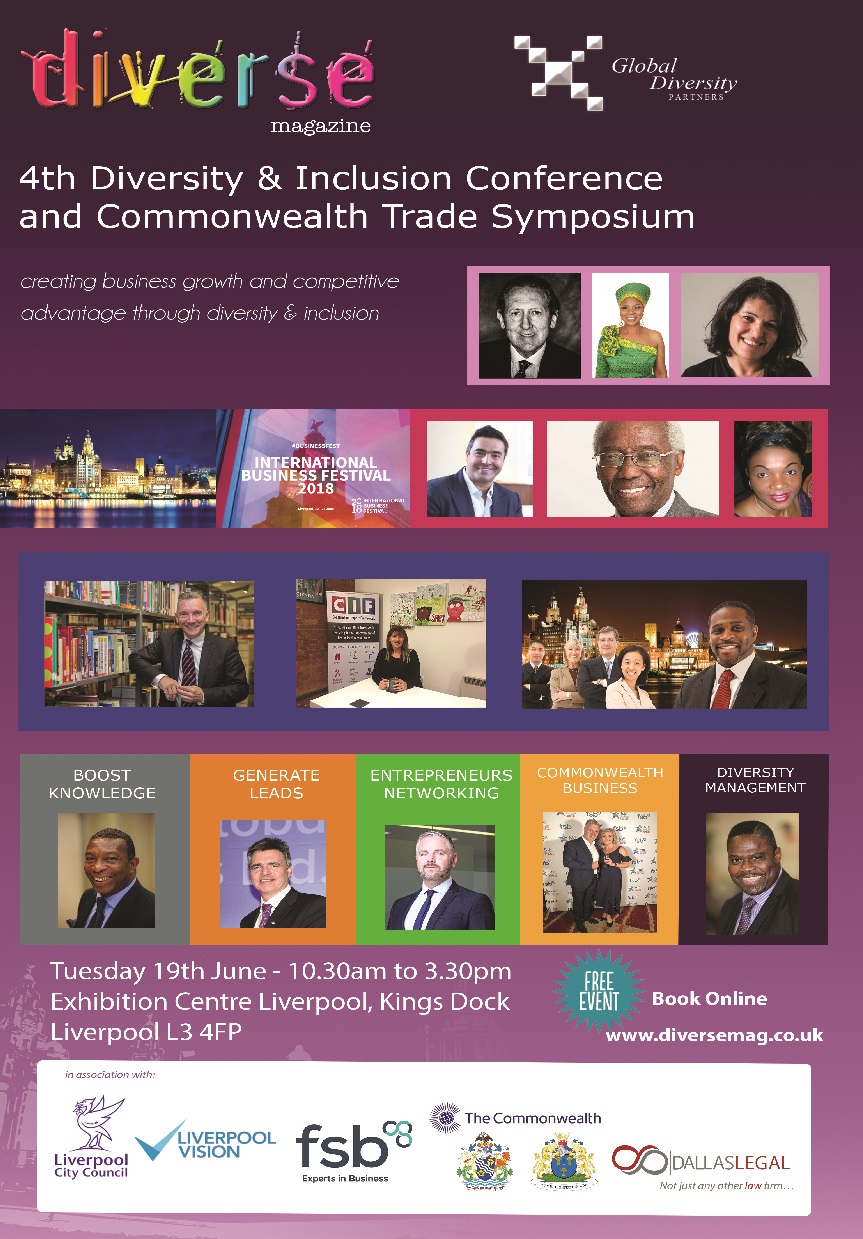 FREE EVENT
This is a FREE event and includes a FREE PASS to ALL 9 days of the International Business Festival (normal price £105 + VAT)
Access to Commonwealth Business Expertise

Access to Diversity and Inclusion Best Practices

Free tea, coffee, lunch

High qulaity networking opportunities

Access to all 9 days of the International Business festival

Access to International Business Festival online networking

Access to Futures Stage

Access to Knowledge Hub

Access to Innovation Hub

Access to Global Connections

Access to the International Marketplace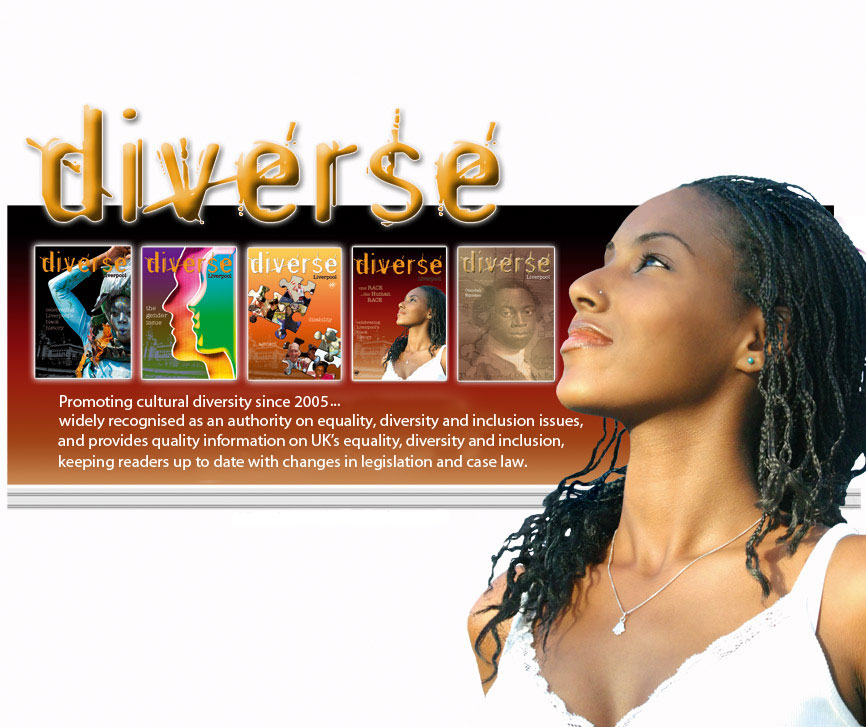 Organiser of Diverse Magazine 4th Diversity and Inclusion Conference 2018
Diverse Magazine Group is a specialist non-profit Diversity and Inclusion company that provides a range of equality, diversity and inclusion services, all of which support private, public and voluntary sector organisations to foster good workplace practices.
We assist organisations in creating and sustaining inclusive environments which allow those organisations to attract and retain top talent and to achieve their strategic objectives and anticipated business results.
Our Mission is to strategically influence national and international corporate culture through business advocacy, benchmarking and networking to achieve competitive advantage by embedding diversity and inclusion in every aspect of business practices. This involves the recruitment, retention and development of good employee relationships, thus enhancing their ability to maximise the potential of the organisation's human resources resulting in an inclusive, vibrant and successful organisation culture.
Our Vision is "Elevating Diversity and Inclusion to being a 21st century business necessity".