DIVERSITY AND INCLUSION ACROSS CULTURES: INSIGHTS INTO BRAZIL, JAPAN, SOUTH AFRICA AND THE US
About this Event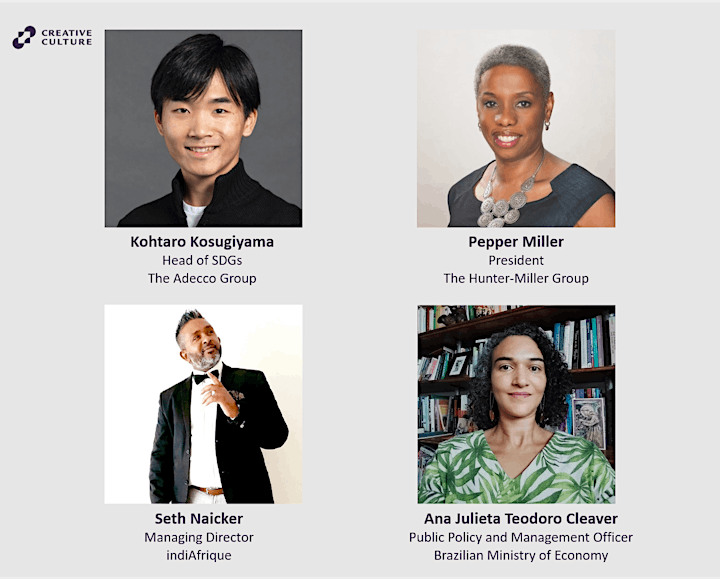 26 January 2021 at 2pm GMT
In the current climate, ensuring sensitivity, appropriateness and inclusivity is more important than ever. Brands are more and more at risk of being called out and criticised for posting problematic content, delivering the wrong messages, or even making empty claims.
When evolving at an international level, there are risks associated with pushing the D&I agenda without thinking of local cultural sensitivities.
So what does diversity and inclusion look like across different nations and cultures? What are the priorities, sensitive areas, and can a global framework meet all local requirements?
Join our panel of experts from Brazil, Japan, South Africa and the US who will answer some of those questions and provide insights into the diversity and inclusion landscape in their markets.
Feel free to share your questions and areas of interest in the form made available at registration in order to feed the conversation on the day.
More about our experts:
Kohtaro Kosugiyama - Head of SDGs at The Adecco Group Japan
Kohtaro is responsible for ensuring SDGs are incorporated into corporate strategy at Adecco Group Japan, and he has been working very closely with the executive leaders in reinventing its core business practices and the overall business model so that the company can maximize its societal impact before maximizing its financial gain. His responsibilities include, not only designing the SDG-based corporate strategies, but also their implementation and leading the company's new initiatives in terms of Diversity & Inclusion and Environmental Sustainability.
Pepper Miller - President, The Hunter-Miller Group
Pepper is a speaker, presenter, consultant and writer. Her work aims to change perceptions about Black Americans. In 1995 she founded the market research and marketing strategy company, Hunter-Miller Group to help businesses understand how to effectively and positively market their products, services and campaigns to the Black American market. Her publications include "What's Black About It?" and "Black Still Matters in Marketing".
Seth Naicker - Managing Director, indiAfrique training & development
Seth is a reconciliation entrepreneur. He is the managing director of "indiAfrique training & development", a consultancy specialised in leadership, diversity, inclusion and reconciliation based in South Africa. He started his career in youth work and development before completing a Masters in Organizational Leadership. For more than 16 years, Seth has been working with several organisations across the globe, providing training and consultancy with the goal of helping them build inclusive and diverse workplaces.
Ana Julieta Teodoro Cleaver - Public Policy and Management Officer
Ana is a social anthropologist, human rights defender and public policy specialist. With an academic background in social anthropology at the University of Brasilia, with a focus on issues related to gender and racial justice. In 2001, Ana joined the highest level of the Brazilian federal government civil service, becoming a Public Policy and Management Officer (Executive Officer) where she has been working mainly on gender mainstreaming and international cooperation ever since. She currently serves at the Ministry of Economy.