The primary objective of this workshop is to raise awareness around Diversity and inclusion and its benefits to an organisation.
About this event
About this Event
WORKSHOP OBJECTIVE
The primary objective of this workshop is to raise awareness around the need for Diversity and Inclusion, the key legislation relating to D & I and its benefits to an organisation.
Diversity and inclusion can be an uncomfortable topic and so people tend to tiptoe around the subject. Many organisations see it more as a compliance issue and so do a diversity and inclusion training once a year as tick box exercise. In so doing they miss out on the opportunity to really incorporate diversity and inclusion into the fabric and culture of the organisation so that it becomes a part of its strategic plan and they can reap all its benefits and advantages.
WHO THIS WORKSHOP IS FOR
• HR Managers and Directors
• L & D Managers
• Personnel Managers
• Managing Partners
• Anyone in charge of Personnel, Learning or Talent Development
EXPECTED OUTCOMES
Attendees will leave the workshop with an understanding of
• Why the need for Diversity and Inclusion
• An overview of the legal framework
• The real cost to the organisation of a non-inclusive workforce
• The benefits of having a truly inclusive workforce
• Meaning of unconscious bias and how to recognise it
• The first steps to creating the culture change for an inclusive and engaged workforce
YOUR FACILITATOR
Mary Eniolu has over 30 years of legal experience, including over 15 years running her own Lexcel accredited law firm in Maidstone and brings her years of legal and lived experiences to the training.
Mary is founder and owner of Can Do Academy, a professional training and coaching company dedicated to helping businesses and organisations achieve peak performance and profits through people development and creating productive cultures that make people love coming to work and achieving great things together.
Mary is passionate about Diversity and Inclusion because she believes that our world needs it and for us to continue to innovate and grow and expand, we need diversity of thought, and diversity of thought can only truly come from a diversity of representation and even more so, a culture of inclusion.
Please note the details to join this meeting via Zoom will be sent to you two days prior to the event.
If you need any further information, please get in touch with Rochelle via e-mail rochelle.tomlin@natwest.com
All information used in this presentation you are registering for is produced for information purposes only and is for the sole use of the attendees at the presentation.
Whilst we feel this topic is beneficial to business owners, the views expressed are not intended to be and should not be viewed as individual advice or as a recommendation by RBS, NatWest or any third party. You should seek independent advice in respect of issues that are of concern to you.
To the maximum extent permitted by law we expressly disclaim all representations, warranties, or assurance of any kind, expressed or implied, that are made to the accuracy or completeness of the information contained in this presentation and do not accept any obligation to update or correct any information contained herein.
During the event photographs may be taken on behalf of the host with a view to posting on social media to promote services offered to customers. If you do not wish to be included in the photographs please notify us.
For the avoidance of doubt RBS/NatWest does not produce the materials for all presentations. This disclaimer applies equally to any materials or presentations produced by a third party.
By registering for this event you agree that you have read and expressly agree to the use of your personal data submitted as part of your event registration by Eventbrite in accordance with their:
• Terms of Service:(https://www.eventbrite.co.uk/support/articles/en_US/Troubleshooting/eventbrite-terms-of-service?lg=en_GB),
• Data Processing Addendum for Organisers (https://www.eventbrite.co.uk/support/articles/en_US/Troubleshooting/data-processing-addendum-for-organizers?lg=en_GB_); and
• Privacy Policy (https://www.eventbrite.co.uk/support/articles/en_US/Troubleshooting/eventbrite-privacy-policy?lg=en_GB), which Eventbrite may update from time to time.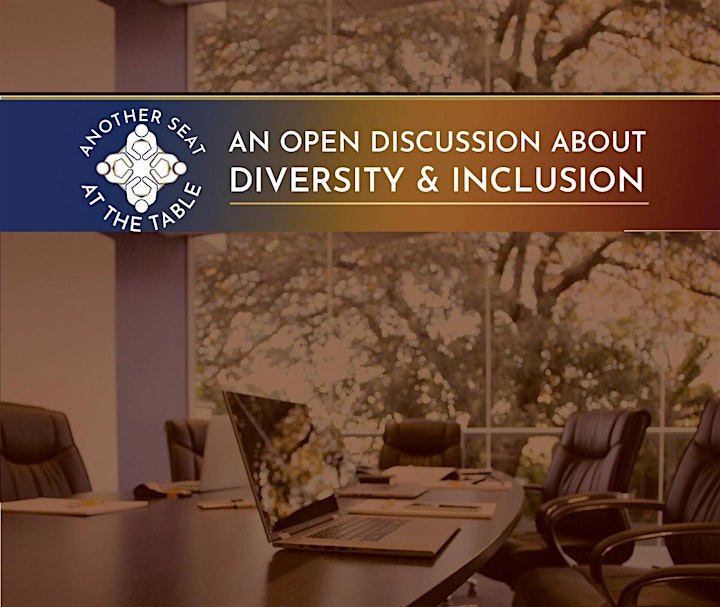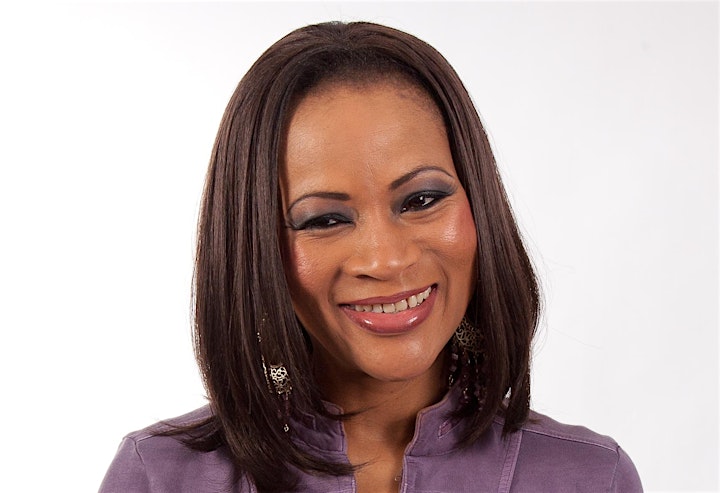 Organiser of Diversity and Inclusion - Another Seat at the Table Workshop
NatWest Bank is part of the RBS group which has a wide array of market leading customer and financial brands. NatWest provides a full portfolio of products and services that were developed with a focus on businesses, helping them achieve their ambitions and save time and money. NatWest is committed to supporting entrepreneurial communities across the U.K. 
I am a Business Growth Enabler in the Kingston and Sutton area. I work closely in the local market to support help and advice to SME businesses. I champion the fantastic support that NatWest gives to its clients and brace the banks vision to be number one for customer service, trust and advocacy. 
I will be running workshops  events to help businesses meet a wide range of challenges and will be promoting these via my social media profiles. Therefore, please follow me on Twitter @rochelletomlin1 or connect with me on Linkedin. 
Please don't hesitate to contact me on Rochelle.tomlin@natwest.com if you would like support with your business ideas and ambitions.