Description
Explore your personal and organisational view on diversity and inclusion at our interactive and thought provoking conference.
Keynote Speaker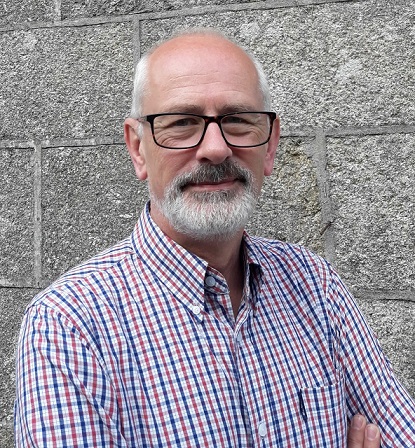 Tony Vickers-Byrne
Tony has over 25 years' experience as an HR director, primarily in the NHS. This included roles at the Health Protection Agency, the Royal Brompton and Harefield NHS Trust and the Royal Surrey County Hospital NHS Trust, where he also led on communications and facilities.
Tony joined CIPD in late 2018 from Public Health England where he was its first HR Director and latterly its Chief Adviser on Diversity and Inclusion and Staff Wellbeing.
Tony works with colleagues and CIPD branches to help embed proactive diversity and inclusion, employee wellbeing and employee engagement activity across all employment sectors.
Tony, who is a Chartered Fellow of CIPD, is also a member of Professor Sir Cary Cooper's National Forum for Health and Wellbeing at Work, a trustee at the Royal Society for Public Health, a member of the Council for Work and Health and is a regular speaker at employment conferences across the UK and Ireland.
Host of the event on behalf of CIPD Cumbria Branch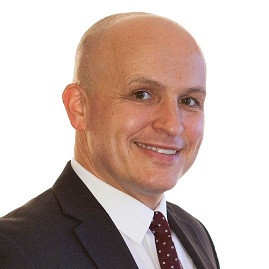 Nigel is a partner in the Employment and HR team at Burnetts, Carlisle.
He has been an employment solicitor for more than 20 years and is a highly practised expert in his field, skilled in helping businesses spot potential issues early and resolving them before they become problematic.
Nigel's particular expertise is with the commercial sector, acting, in the main, for employers of all sizes. He gives clear and straightforward advice and guidance on issues including business sales, equal opportunities, re-organisations and redundancies, disciplinary issues, employment contracts and policies. He has a particular interest in business transfers.
Nigel is also an accomplished presenter at employment and HR events. He regularly works with organisations including CIPD and Acas and also provides in-house employment law training.
He is a member of the CIPD and of the Employment Lawyers Association.
Speakers
Jo Faragher - People Management Magazine Editior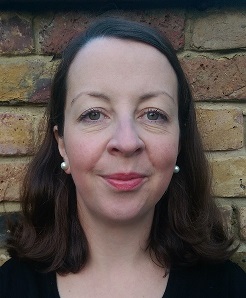 Jo is an award-winning HR and employment journalist, regularly contributing to Personnel Today and People Management. A journalist and editor for more than 20 years, she also covers small business issues and higher education for titles such as Times Higher Education and First Voice, the magazine of the Federation of Small Businesses.
Yvonne Smyth - Group Head of Diversity - Hays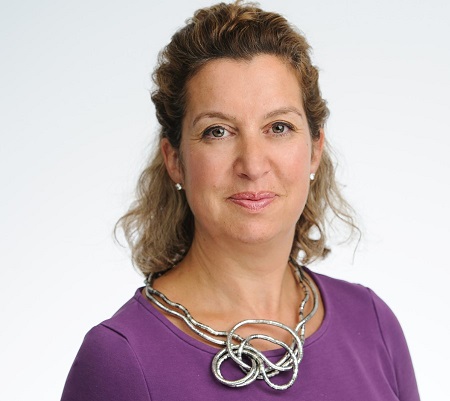 Yvonne is the Group Head of Diversity & Inclusion for Hays plc and Director of our UK specialist Human Resources and Legal recruiting teams.
Hays is very often the bridge between the employers in the world of work and professionals looking to progress their careers. The breadth and depth of our specialist recruitment operations means that Hays is uniquely placed to secure insights and effect change, across many industries, locations, role functions and levels.
Yvonne spearheads the opportunity and responsibility that Hays has to be a champion for change: not only as a leading employer in the staffing sector but also as a positive influencer and agent for change in the wider world of work .
Yvonne works closely with customers and Hays specialist consultant teams to shape, create and implement the recruitment strategies that effectively support and increase the representation of more diverse staff profiles and inclusive workplace cultures.
Yvonne also chairs Hays Leading Women, a highly regarded network for professional women from across the world of work. Hays Leading Women delivers a programme of personal and professional insights and events which are designed to support women to achieve their full potential as they progress their careers.
Workshop contributors
Sheila Gregory - CEO - Carlisle Mencap
Sheila is cumbrian born and raised and is currently the CEO of Carlisle mencap, she have been in this role for 21 years
He first role was working with people with disabilities when she was a student 44 years ago. She then became Marketing Manager at the British Deaf Association before returning to working with people with disabilities for the last 31 years.
Alan Rankin - People Transformation Lead - Sellafield
Alan is the People Transformation Lead at Sellafield Ltd, and is also the Diversity and Inclusion Programme Manager. Alan is passionate about inclusion, diversity, equality and mental health and wellbeing. He has worked in HR in the nuclear industry for 20 years and prior to that in the steel industry. Outside of work he is a proud husband and father of two teenage girls, Vice Chair of Governors at Cockermouth School and he also Chairs the Cumbria Police and Crime Commissioners Ethics and Integrity Panel
Nahida Ahmed - Diversity and Inclusion Subject Matter Expert Lead - HM Revenue & Customs
Nahida recently joined HMRC as their Diversity and Inclusion Subject Matter Expert Lead having previously worked for the Driver Vehichle Standards Agency.
She began her Civil Service Journey in Oct 2010 as a driving examiner and within a few years became an Operational Delivery Manager, leading a team of circa 200 to deliver driving tests and vehicle tests.
In May 2018, she started a secondment role in the talent and capability team to create, implement and deliver the first ever DVSA talent plan.
She realised that both roles were her passion and supported her desire to help people. Her lived experiences as an Asian female bought up in the 70s and 80s have given her the strength to speak about the challenges she faced in her personal life and she speaks about her journey across the country to inspire others and give them the strength and courage to take control of their happiness and wellbeing.
In June 2019, she received the Employers Network of Equality and Inclusion Personal Achievement Award, for which she was truly humbled. In August 2019 she also received the Charity for Civil Servants Community Award.

She has two amazing children, a healthy 25-year-old son and a seriously ill 20-year-old daughter. They are my pride and joy.
Following her divorce two years ago, which cost her significantly, emotionally, she discovered how to be happy and her love of travelling. Herlist is long, and she is gradually working around visiting different parts of the world.
She has fulfilled her dream of graduating and completing her MA in Leadership and Management in August 2019 with a disctinction.
She aspires to become a senior leader in the civil service and with her newly found confidence, she says "I know that one day that dream will come true…..Watch this space".

Jodie Williams - Equality, Diversity & Inclusion Lead - National Express
Jodie is an Equality, Diversity and Inclusion professional currently based at National Express with extensive experience across various sectors including Transport, the Media and Creative Sectors and the Energy and Utilities sectors.
Whilst at ITV Jodie worked across charitable giving, diversity and inclusion, sustainability, young talent and colleague development. Managing large charity campaigns supporting programmes such as Text Santa, Soccer Aid and Tour de France. Diversity and Inclusion was at the heart of many of the projects and campaigns, this was notably present in the flagship award winning ITV Work Inspiration scheme. After leaving the creative sector Jodie focused more on Diversity and Inclusion.
However still passionate about the creative sector continued to support independent production companies and small owned businesses with their Equality Diversity and Inclusion training and strategy.
Currently based at National Express, Jodie is leading the Accessibility and Inclusion agenda, driving a more inclusive service for customers.
In addition, Jodie is a Director of social enterprise, Our Mel which aims to celebrate difference and diversity and promotes social cohesion, running a variety of events and activities such as the Leeds Melanin Festival for Black History Month, Cinema screenings, and talks. Jodie also runs the Yorkshire Diversity Forum and recently created a West Midlands Diversity and Inclusion Forum, where businesses come together once a quarter to share best practice across Diversity, Equality and Inclusion.
In 2019 Jodie was listed in the Northern Power Womens Future List and has recently been shortlisted for the Head of Diversity at the European Diversity Awards.
Vicky Zuiderent - Managing Director - Vilo Sky
Vicky is the Managing Director and co-founder of Vilo Sky, a coaching and consultancy firm specialising in workplace equality and the career progression of women. Before founding Vilo Sky, Vicky worked for 20 years as a senior leader in corporate financial services. It was on returning to work after having her second child that Vicky found the challenges of balancing family and career to be too difficult to maintain. The mental health impacts of this experience motivated Vicky to retrain as a Level 7 Executive Coach and to focus on supporting working parents throughout the transition into parenthood. In collaboration with the PHD evolutionary biologist, Dr. Mairi Macleod, Vicky created Vilo Sky's 'Working Parent Suppers', which are facilitated networking events designed to provide new parents access to coaching and subject matter experts on the topic of balancing parenthood and work. Vicky also delivers training to organisations on areas such as unconscious bias and the language of inclusive cultures. She spends much of her time consulting with senior leaders on how to enhance their diversity and inclusion agendas, particularly in relation to raising the visibility of family friendly senior role models. Vicky recently returned to university to study for a Masters in Applied Gender Studies and is on the board of the Edinburgh chapter of Women in Banking and Finance. Her two adorable children remind her of the need for balance and her support for Nottingham Forest keeps her hiding away in Edinburgh (for now)!
If you have dietary requirements please email cumbria-events@cipdbranch.co.uk
---
Professional photography and video production will be taking place at the event, and these images may be used on future promotional materials for CIPD. Please note that by attending the event, you are giving your consent for your image to be used on any CIPD promotional materials.
Sponsored by