Diversity and Inclusion: No longer about winning but surviving
About this event
Covid19 and the visible effects of climate change mean Mother Nature is firmly back in charge. Every business is affected and is having to respond in not just what it does but how it does it. The effect of Covid 19 on ways of working is already radical and the transformation needed is not over. The effects of the energy transition called for by climate change are only starting to dawn – they affect literally everything we touch.
Old eyes and ways of working will only produce incremental improvements. Radical new solutions are needed and these call for new eyes and ways of working they call also for bottom-up solutions from the tech savvy generation.
None of this is possible without diversity and inclusion.
In this talk, Francis will share some insightful practical lessons he has learnt along his impressive career trajectory, especially around the successful implementation of D&I strategies that will pave the way for tomorrow.
More about the speaker:
"I was brought up sharing a number of European cultures and languages," says Francis, who also speaks French, German and Spanish. "I think this gives me a different perspective on life, possibly making me tend to look for a different way of doing things."
Coming from this background, it is no surprise that he is an enthusiastic believer in diversity in the workplace, so that people from different backgrounds, countries and cultures can bounce ideas off each other. He is a founder member of POWERful Women, a UK government-born initiative which seeks to redress the paucity of women at energy's top table by bringing together a mix of industry, academic and political leaders.
He has over 40 years' experience in the oil and gas industry and has been involved in setting up and chairing companies and bodies where innovation has been at the forefront of what they do.
Francis is also Director & Chair Audit Committee of SBM Offshore NV; the world's largest offshore floating production facilities provider. Previous roles include Non-Executive Director by Britannia Building Society, Chairman by Petroleum Geo-Services ASA, Chairman by CH4 Energy Ltd., Chief Executive Officer by Amerada Hess Ltd., Chairman by Confederation of British Industry, and President by UK Offshore Operators Association Ltd.
About the series:
Profitable Wellbeing - Working towards creating the most successful, inclusive work cultures in 2021
Join Serenity in Leadership as we bring together exceptional thought leaders and grassroot colleagues to propel the importance of diversity and a healthy workplace culture.
This monthly series focuses on the nuances of the more challenging - and less talked about - aspects of inclusion and wellbeing. From disability awareness to love's place at work, we dive into the deep end to grapple with unconventional subjects head-on.
Each event begins with a short keynote by an expert speaker, followed by a 40-minute dialogue in which all attendees have the opportunity to explore the impact that the talk has had on them. This hybrid formula is unique in that it brings together education, exploration, and proactive support in a non-judgemental environment and it enables people to interact and hear each other's feelings and reactions following the talk.
Date: 16th December
Time: 4pm
Place: Zoom
NB: if you are unable to attend but would like a recording of the session, please purchase a ticket for the event and we will send you a link afterwards.
*** This event is aimed primarily for senior people with responsibility for delivering organisational results ***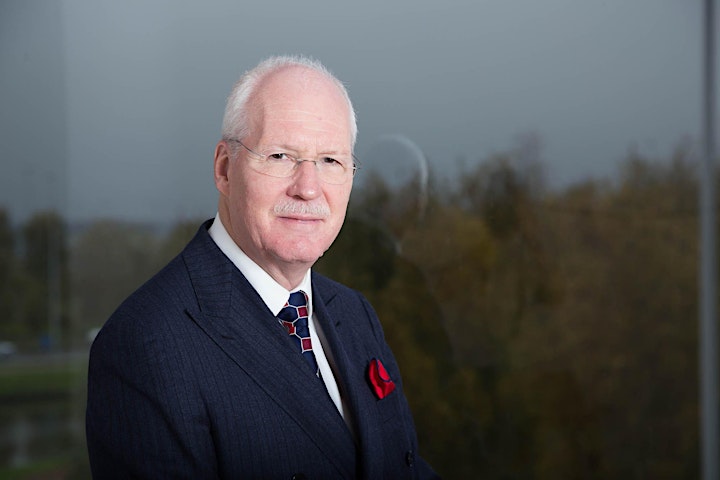 Organiser of Diversity and Inclusion: No longer about winning but surviving
Serenity in Leadership transforms organisational cultures.
Over the past 25 years, we've worked with executives in Fortune and FTSE 500 companies such as Pfizer, Citigroup and Transocean to help them build a more responsible workplace.
‍
We believe that responsible power is the cornerstone of business success. 
For employers, a responsible workplace encourages compassionate leadership and accountability. 
For employees, a responsible workplace fosters psychological safety, risk taking and -self -expression. 
For the organisation's culture, a responsible workplace builds trust and collaboration and welcomes diversity 
in its people.
 
Our passion for responsible power has led us to support the role of inclusion, diversity and gender-balance in the workplace. As a result, all our solutions take into account these factors to ensure you reap the considerable rewards of a more enlightened organisation.