Description
Event Details:
Join us for this thought provoking panel discussion led by Kani Kamara - D&I Lead from Imperial College on the discussion of "The Impact of Current World Politics for Diversity and Inclusion?"

On the panel we have:
Denise McCausland - DMT Training
Denise McCausland is a Leadership and Development Consultant. She is both Director and Managing Consultant of DMT Training. She has extensive experience at delivering training programmes and consultancy projects with an emphasis on promoting equality and eliminating unconscious bias. She has over 20 years experience in this area both as an internal and external consultant.
Denise has delivered 1000's of programmes to a multitude of organisations and has effectively supported organisational change by empowering staff with the knowledge and skills required to work in culturally competent ways. Her methodology effectively supports individuals in demonstrating positive organisational behaviours and enables organisations to meet 21st century challenges in respect of equality and inclusion.
As a facilitator Denise is passionate about social commentary and creating a safe environment for individuals to reflect on their own perspective and experience and how this impacts on their service delivery along with gaining insight on the perspective of others.
Over the past 20 years, Denise has gained extensive knowledge of the discourse expressed from staff about equality and global politics. These perspectives have being gained from working in organisations that have traditionally recruited staff from diverse, global backgrounds and those less familiar with recruiting staff from global areas or working with diversity.
As a consultant, she has supported organisations in:

• whole workforce equality and unconscious bias training
• achieving equality standards
• shaping policies and procedures
• undertaking equality analysis
• providing guidance to Corporate Equality Steering groups
• training recruiters in equality and unconscious bias
• facilitating team reviews and action plans for teams in crisis
• Coaching leaders

Denise specialises in the area of Organisational Behaviour and holds a MSc in Organisational Behaviour from Birkbeck College University of London.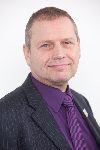 Kevin Bowsher QPM, FRSA
Prior to joining Network Rail in October 2013, Kevin ran a consultancy business providing support to a number of, mainly, construction companies around their D & I practice. Between 2008 and 2011, during the construction of London 2012's venues, Kevin was the lead for Equality and Inclusion for the Olympic Delivery Authority's Delivery Partner. Kevin was responsible for managing the Business Assurance aspect of the ODA's work around engaging with contractors around D & I activity, including the design, development and roll out of a Baseline Assessment, Equality Action Plan, Health Check, and Audit process, as well as overseeing both the ODA's Women into Construction and Apprenticeship Projects . Kevin also hosted the contractors' Corporate Social Responsibility (CSR) meetings. Through this work, Kevin helped to raise over £300k to take local disabled children to Stoke Mandeville for sport based holidays.
Recently, Kevin also took on a Trustee Director's role at the Milton Keynes Art Gallery, covering the equality, diversity and inclusion portfolio. Kevin was also previously a Diversity Manager with Amey Plc. Prior to this he served as a police officer for thirty years, primarily in community relations, developing strategic approaches to policing and diversity in London and across the UK. In the 2006 New Year's Honours List, Kevin was awarded the Queen's Police Medal for distinguished service for his work in relation to the Stephen Lawrence Inquiry and events that took place at Deepcut Barracks.


Royston John
Royston John is the International Chief Executive Officer of NCBI London, Director of RDJ Consulting and Director with Centre for Mentoring. He is a freelance Business Consultant, Mentor, Training Consultant and Facilitator.
Royston has managed NCBI London for over 17 years and in that time has worked with over 17,000 adults and children on a wide range of issues – including include manhood, womanhood, relationship building, emotional intelligence, conflict resolution and self-esteem. Other specific topics range from equalities development in the NHS to Chess for young people as a self-empowerment tool.
Royston also has over 30 years' experience working with captains and leaders of organisations on a range of leadership and management issues including performance management, organisational development, equalities and cultural initiatives. These organisations include local government, probation, health, universities, colleges, secondary and primary schools, crown prosecution service, police, community, voluntary and private sectors as well as Dept for Education on a number of reviews.
Royston has appeared on a number of platforms including television, radio and magazines. Internationally, Royston has worked in USA, Belgium and Grenada.
Royston brings to all his work, well-developed skills, helping people feel good about themselves and take pride in their experiences and multiple identities.
He encourages people to challenge their own prejudices and to notice how these impacts on the people around them.

Timings:
18:30 - arrival & refreshments
19:00 - welcome and start of presentation
20:30/21:00 - finish & departure
Directions to the venue:
You can find details on how to get to Greenwich Campus by public transport/walking or road directions here: http://www2.gre.ac.uk/about/travel/greenwich.
Event Entrance is highlighted below: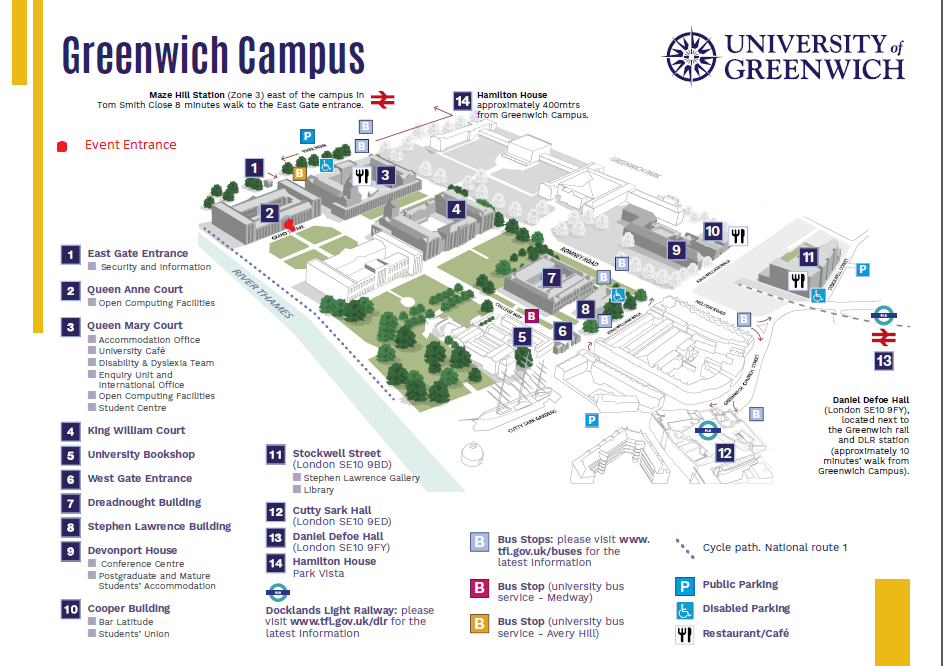 ---
Cancellations and Refunds Policy
If you are unable to attend an event please give at least 1 working day notice and we will be happy to refund 100% of your booking fee or book you on to a subsequent event to the same value. Cancellations received after this time will be non transferable and non refundable.
---
Professional photography and video production may be taking place at the event, and these images may be used on future promotional materials for CIPD. Please note that by attending the event, you are giving your consent for your image to be used on any CIPD promotional materials.