Description
BIM Region London's BeginBIM series returns for its sixth event of 2017 on 16 November where we will look at the supply of labour for the new roles the digital revolution is creating as well as the need for a diverse and inclusive workplace.
Embracing the changes which the digital revolution is bringing about is crucial for the success of BIM and associated new technologies. The construction industry will be competing with social media and digital tech companies in attracting and recruiting its next generation of professionals. Alongside this, the industry needs to ensure that people already working in it do not feel driven away by change and new tech. Assisting the development of a new mind-set within the workforce of the industry could be a crucial factor in the success of BIM adoption and use going forward.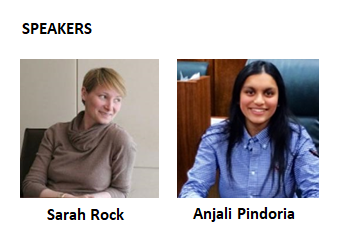 Chair – Sarah Rock
Prior to becoming a solicitor, Sarah spent 9 years in industry working as a contracts manager for an electrical contractor. During this time Sarah qualified and worked as a CAD engineer. Sarah is now a senior associate in the construction and engineering team at global law firm Gowling WLG. Sarah specialises in transactional construction law with a particular focus on projects incorporating digital construction.
As well as contributing to the BIM clauses in the CIOB Complex Projects Contract (now termed the Time and Cost Management Contract) Sarah has written extensively on BIM for various publications including a chapter published in the Construction Manager's BIM Handbook and has spoken at various conferences nationwide. Sarah is the BIM Champion for the South East BIM Region and is an active member of Women in BIM. Sarah is also co-chair of Off Site, a network for professionals in the construction industry who identify as LGBT
Speaker One – Anjali Pindoria
Anjali graduated from the University of Westminster in June 2017 with a First Class Honours Degree in Quantity Surveying and Commercial Management. Anjali undertook the degree on a part time basis whilst employed with Avi Contracts, a specialist family run carpentry and joinery sub-contractor. She has recently been awarded the Constructor's Prize from The Worshipful Company of Constructors, for consistently achieving high grades whilst balancing her studies with the demands of full time employment.
Throughout her five years within the Construction industry, Anjali has noted that the BAME millennials she belongs to are underrepresented within the construction industry. This lead to her writing a dissertation on the skills shortages within her very own Y-generation to review the modern perception of construction.
To further implement change within the industry, Anjali feels the need to voice her findings with the wider construction community.
Speaker Two – Catherine Phillips, Digital Priorities Manager & Senior Corporate Advisor, BITC
Catherine Phillips joined Business in the Community in 2010 and is currently a Senior Corporate Advisor managing accounts including Aviva, Bloomberg and PwC. Catherine's other role as the Digital Priorities Manager, facilitates the conversation and implementation around digital transformation, and how to be a responsible business in a digital age across internal and external stakeholders and leadership teams. Prior to BITC, Catherine worked at Nike for four years.
Hosted By