Description
Having more women, people with different colours of the skin, or people with different sexual orientations - these are some of the metrics companies have been striving for to be more "diverse". Does diversity have value as a goal in itself? Should it? Or should we look at diversity as a driver of growth? If so, what kind of end goals are we trying to achieve?
Deep tech accelerator, Entrepreneur First, and Women in AI, an association championing more female founders in AI, are partnering together to bring you this evening where honest opinions and thoughts on diversity are welcomed. In this panel discussion, we're looking to have a wide-ranging and nuanced conversation that looks at the reality of diversity in technology startups today, and enable all participants to be more thoughtful regarding thinking about and implementing platforms for or of diversity in your companies.
This panel discussion will be moderated by Gwendolyn Regina, Entrepreneur in Residence at Entrepreneur First. She will be joined by panelists, Camille Rougié, co-founder and CEO of Plural.AI, Rand Hindi, founder and CEO of Snips, and Caroline Lair, cofounder, Women in AI.
-----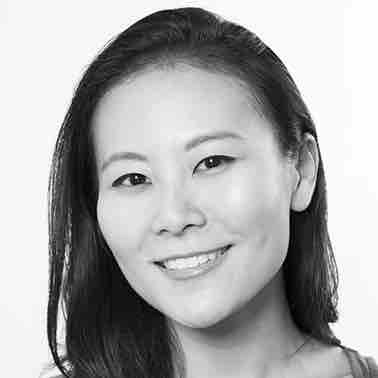 Gwendolyn Regina, Entrepreneur in Residence, Entrepreneur First

Based across Paris and Singapore, Gwen is an ex-founder, investor, market growth operator, and professional host. She has spent 13 years across the media and technology startup sectors in Asia and currently spends her time as Entrepreneur in Residence at Entrepreneur First, where she helps build, advises, and invests in deep tech startups. Previously as a founder, Gwen built and sold tech media startup, SGEntrepreneurs to Tech in Asia. She was also a founding team member of Thymos Capital, an early stage technology investment firm in Singapore with three exits to date. Gwen spearheaded Mashable's expansion into Asia Pacific, launching its business in Southeast Asia, Australia, and China. An experienced public speaker, she hosted a TV documentary on the Internet of Things for the largest Asia Pacific broadcaster, ChannelNewsAsia. Gwen is an alumnus of the National University of Singapore, where she graduated from its University Scholars Programme doing liberal arts. She spent a year at Stanford University doing under the NUS Overseas College program. Apart from Paris and Singapore, she has also lived in Ho Chi Minh city and California. Gwen has been speaking internationally giving keynotes and moderating for 10 years across Asia, Europe, and the US. She speaks 3.25 languages, and you can find her talking physics, dancing, or doing adventure sports.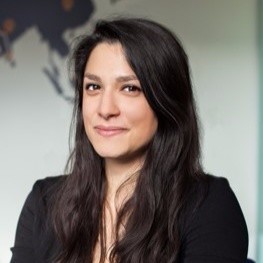 Camille Rougié, co-founder and CEO, Plural.AI
Camille is the founder of Plural, a young AI fintech startup backed by Entrepreneur First. She started her career in finance (investment banking, private equity) before spending two years at MarketInvoice, one of London's first peer-to-peer lending platforms, where she reported to the CEO, headed up sales operations, and launched new products worth £1m in revenue to the business. She then left to join Entrepreneur First's EF9 cohort, where she met her co-founder Jaron and set up Plural. Plural is building an AI-enabled financial analysis platform - a natural-language computational engine, capable of understanding and answering complex business questions on-demand such as 'what's the size of this market' or 'how defensible is this business'. Camille studied linguistics, PPE, and finance across Oxford, Sciences Po (Paris), and the Wharton School. Growing up with a mixed-heritage background, across four countries, three passports, and an undefined number of languages, Camille is a keen advocate for diversity not just as an instrument of social justice, but as a practical tool for business.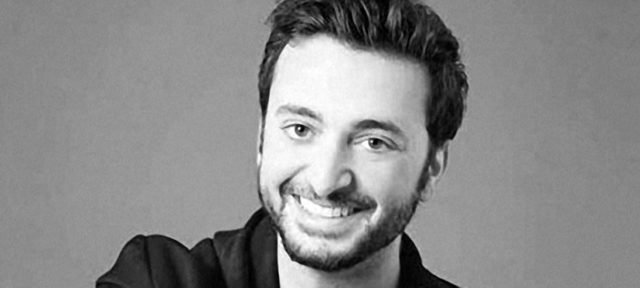 Rand Hindi, founder and CEO, Snips
Dr Rand Hindi is an entrepreneur and data scientist. He is the founder and CEO of Snips, the first GDPR-compliant Voice platform. Rand Hindi started coding at the age of 10, founded a Social Network at 14 and a web agency at 15 before getting into Machine Learning at 18 and starting a PhD at 21. He has been elected as a TR35 by the MIT Technology Review, as a "30 under 30" by Forbes, and is a lecturer at Sciences Po in Paris. He was previously a member of the French Digital Council where he focused on AI and Privacy issues. Rand Hindi holds a BSc in Computer Science and a PhD in Bioinformatics from University College London (UCL), as well as two graduate degrees from Singularity University in Silicon Valley and THNK in Amsterdam.
Caroline Lair, Co-founder & Head of Community de WAI

Caroline Lair is the co-founder of Women in AI, a non profit aiming at reducing the gender gap in AI and raise the next generation of women leaders in the field. She's also part of the business team at Snips, building the next generation of blockchain-based AI Voice Assistant. Prior to joining Snips, Caroline did operate in various business development positions at Apple, Nik Software and joined Hardware Club investment firm as an investor and partner. Caroline hold two master's degrees in business and international relations. Caroline is a genuine connector, passionate about bringing people together and create impactful synergies. Within WAI, she's leading the first community of women experts and professionals in AI gathering 900 women from 60 different countries and still growing. Community is at the core of WAI : it is a fabulous tool to inspire and empower women who often lack confidence leveraging on on our amazing abilities to share, support, show empathy and trust each other. Within the community, women can learn, find resources for any project whether it is education, recruitment, consulting, mentoring, entrepreneurship etc. Caroline has been nurturing this virtuous endogenous movement for the last 18 months and expects to see the first WAI generation of rising role models emerging in 2019.