Description
Diversity & Inclusion - Just a tick in a box?
Diversity and inclusion is galloping up most HR team's agendas. The challenge for many is how best to get a sustainable approach started and for others, how to get buy in from their leadership teams.
Vista was the first private sector organisation in the UK (and indeed, the world!) to achieve the new British Standard for Diversity & Inclusion.
For us, Diversity & Inclusion isn't about 'doing our bit', but about valuing people for the value that they bring. We believe in attracting and retaining a talented workforce and leading by example.
Come along to hear more about our approach to Diversity & Inclusion and our experience of using the BSI Standard as a practical way of moving things forwards.

We'll give you practical tips, discuss your challenges and provide food for thought whether you aim to achieve the Standard or not.
Speaker
Yvonne Saxon, Chartered MCIPD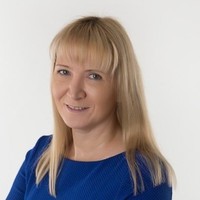 Yvonne is the Head of HR, Diversity and Inclusion Services for Vista Employer Services. Yvonne has worked for Vista for over four years and has over 20 years of HR experience. Yvonne is a CIPD Chartered Member.
Timings
Arrival: 18:00
Start: 18:30
Questions and networking: 19:30
Finish: 20:00
Catering
Tea, coffee and biscuits will be available.