Looking to build and sustain an inclusive & diverse workforce? In this Work: In Progress session we consider what initiatives you can drive.
About this event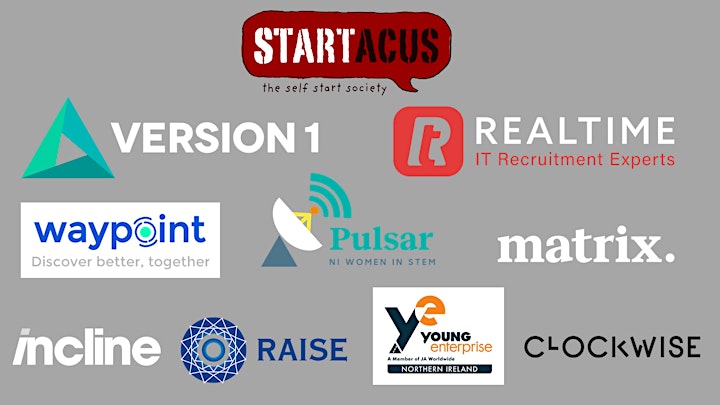 Work: In Progress - The Future of Work, Workforce and Workplace
Session 3: Diversity, Inclusion and social purpose (in Partnership with Pulsar)
The world of work is changing. From the future of workspaces and ways of working, through to future jobs and talent planning; from commitments to diversity, inclusion and social purpose through to meeting the hiring demands of the growing tech sector.
Streamed live from Belfast, Work: In Progress is an event with a NI heart and soul, but with a focus on themes of global relevance and significance.
Each themed session is accessible as a standalone 1 hr 20 min streamed event (with a small in-person audience) and will encompass a keynote speaker, a panel discussion, as well as an opportunity to hear from 2 Irish tech startups with relevance to the event's core themes.
In Partnership with Pulsar, in this 3rd session focused on diversity, Inclusion and social purpose we explore:
- Building and sustaining an inclusive workplace and workforce
- Why the pandemic has accelerated the opportunity for workplace change
- Recruitment practices to help prevent unconscious / conscious bias
- Why wellbeing and positive mental health is integral to the Future of Work
- Hybrid working - how to mitigate the impact of being "out of sight" for remote / home workers
Book your free ticket now!
Expect a short bite-sized talk from:
Virginia Méndez Mesón, author, entrepreneur and public speaker, passionate about diversity, inclusion and equality.
Listen in to a panel featuring:
Leanne Evans and Sarah Watts from OSHUN – the Wellbeing Workplace, Oshun's mission is to revolutionise wellbeing, making it more inclusive and accessible for everyone.
Gillian Gregg, The Royal Academy of Engineering Senior Regional Business Development Manager (NI)
Stephen Rice, the founder and CEO of TalentSensus, a workforce development platform helping those furthest from the Labour market to find and keep jobs while removing unconscious bias from the process
Bukola Adisa, the Founder/CEO of Career Masterclass, a leading online career development platform focused on enabling the career growth of ambitious professionals by teaching the practical skills that they can use to build and enjoy a successful career.
Chris Lynch, a disabled filmmaker and presenter of BBC's 'The Disability Paradox'. He recently setup One in Five, a pioneering social enterprise that is developing engaging video content around the disabled community for both digital and broadcast.
Aimed at anyone who wants to be ready for the Future of Work, who wants to embrace and drive transformational change and move into the new era with confidence, book your ticket now to this 3rd Work: In Progress session
Find out about the other three Work: In Progress sessions here and be sure to book into the session outlined above now!
About Pulsar
Pulsar is a website which promotes STEM diversity and maps the support available across Northern Ireland. It is the home of the Northern Ireland WISE Hub, which was launched last year with support from the Department for the Economy. Pulsar also promotes the work of the DfE Women in STEM Steering Group, made up of key stakeholders from industry, education and the public sector, who provide advice and support for the NI WISE Hub. The Steering Group is currently working with DfE to produce an Action Plan which will outline how women and girls can best be encouraged into STEM roles in Northern Ireland.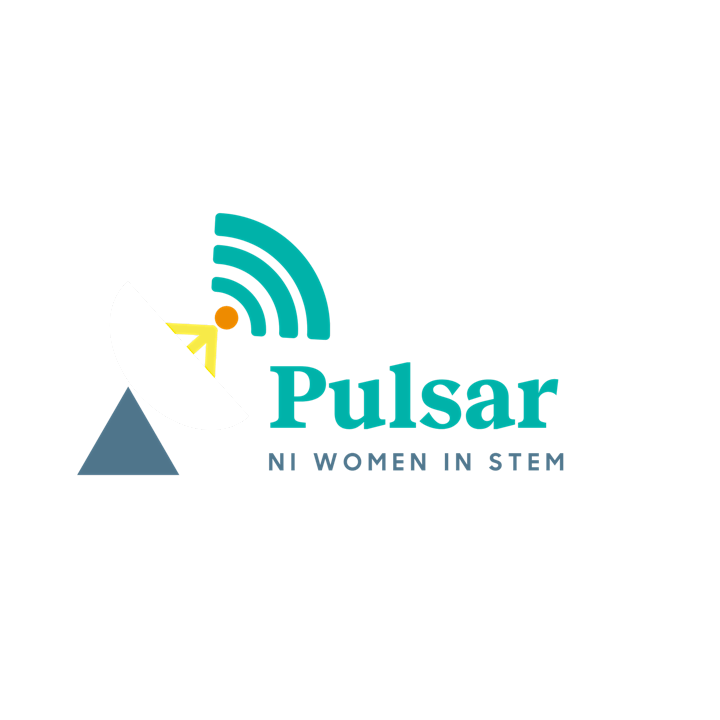 Organiser of Diversity, Inclusion & social purpose in the workplace (live stream access)