Join our Diversity & Inclusion Strategy Masterclass and learn the five key steps required to accelerate inclusion within your organisation
About this event
Attending our Diversity & Inclusion Strategy Masterclass is invaluable for those serious about creating a more Diverse and Inclusive organisation.
About the Diversity & Inclusion Strategy Masterclass
During the 2-hour Diversity & Inclusion Strategy Masterclass you'll gain clarity on the actions you need to take to build or reinvigorate your Inclusiveness Strategy.
Who should attend?
Business Leaders, Directors and HR Professionals, who are interested in, and serious about creating a more Diverse and Inclusive organisation.
What's covered?
Learn why Inclusion and Diversity is important to gaining a competitive advantage
Understand how to 'Take Stock' of your Diversity and Inclusion position
Understand the importance of Raising Awareness
Recognise how to Inspire and Involve others
Identify steps to 'Build for the Future'
Consider how you will 'Embed' an Inclusive Culture
You'll gain insight from a Diversity & Inclusion Thought-Leader and you'll leave with a plan to enable you to commence or reinvigorate your Diversity and Inclusiveness Strategy.
What's Included in your ticket?
Access to thought-leadership
Diversity & Inclusion Masterclass Workbook
Opportunity to exchange ideas and network with others
Plus...
Bonus 1 - tribe5 Diversity & Inclusion ® audit tracker
Bonus 2 - Inclusion & Belonging Strategy Map
Bonus 3 - A-Z Diversity Poster (pdf)
Why you should attend?
Our Diversity & Inclusion Strategy Masterclass is an invaluable process, which we have developed for those organisations serious about creating a more diverse and inclusive organisation.
Whether you're starting out or you've already commenced your inclusivity journey, you'll leave our Diversity & Inclusion Strategy Masterclass session having gained clarity on the actions which you need to take to transform your organisation into the destination of choice for those people seeking to work within an inclusive organisation.
Who you'll learn from?
Teresa Boughey is CEO and founder of award winning Jungle HR. She is a TEDx speaker, bestselling author, media commentator, Board Director and Non-Executive Director.
She has also been appointed to one of only 50 UK Female Entrepreneur Ambassador roles, and has been recognised as a Top 100 F:entreprenuer. She is a business board member of the Women and Enterprise, and Women and Work All Party Parliamentary Groups.
Teresa is a seasoned speaker, delivering her TEDx talk on 'Overcoming Diversity Fatigue' and has delivered a wide variety of keynote speeches and seminars to spread the importance of inclusion.She is a media commentator and has appeared on BBC One's Sunday Politics Show and local BBC Radio. Teresa has also been a judge at the UK Biz Awards and UK Employee Experience Awards.Her #1 bestselling book, 'Closing the Gap – 5 steps to creating an Inclusive Culture' provides Corporate CEOs and HR Directors with a clear framework which can be used to create a culture that welcomes diversity, and where intentional inclusion becomes embedded into everyday practices.
Hurry...Tickets are limited and our events are often oversubscribed
If you're serious about creating an Inclusive Culture and want to know the five key focus being the envy of your competitor then book your place now.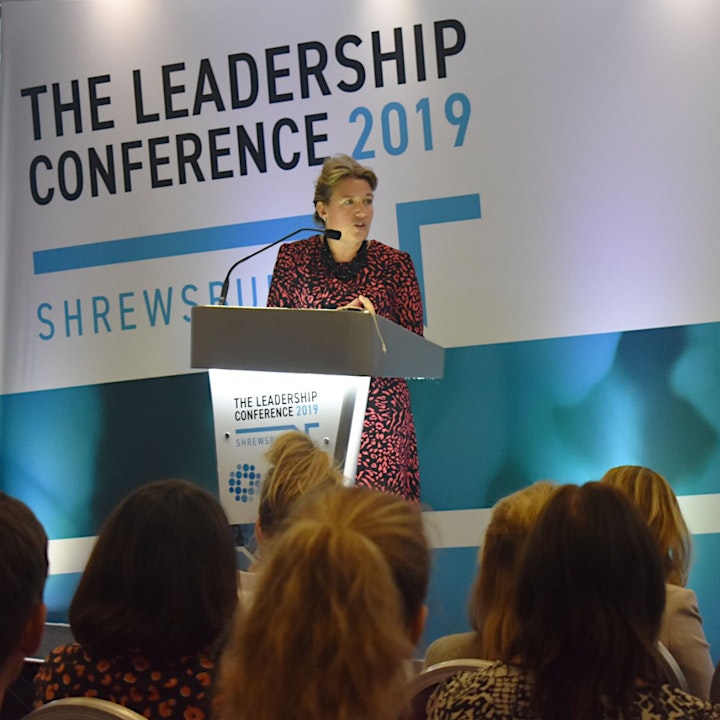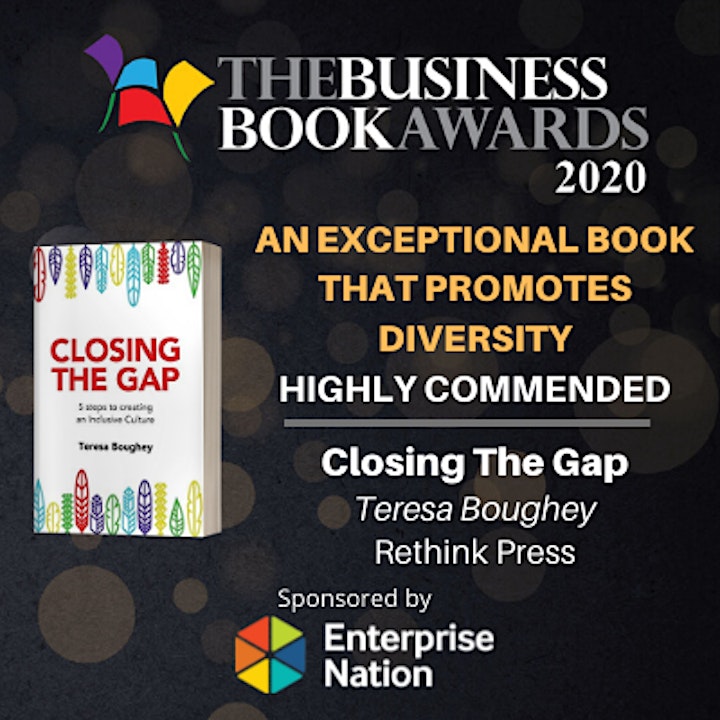 Date and time
Location
Refund policy