Description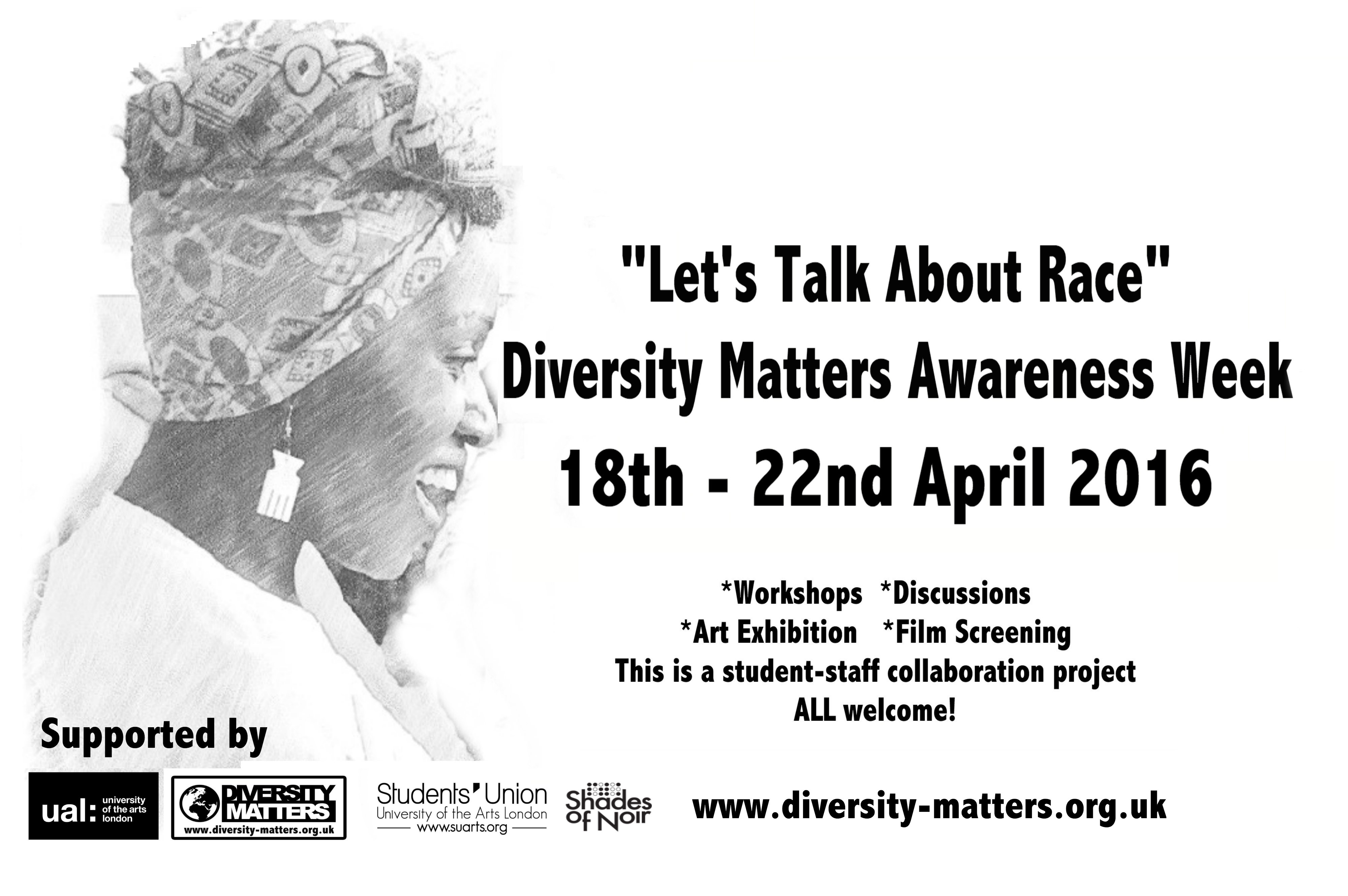 Please join us for a thought provoking discussion focusing specifically on race matters in UAL/education.
We will be starting the panel event with a short film screening of UAL students and staff expressing thier views on what diversity means to them. Film by Kai Lutterodt
Panel discussion; "Why does race matter in my learning environment" with Q&A. Followed by drinks networking reception and art exhibition.
6pm - 9pm UAL High Holborn. Room G05
FREE
ALL Welcome!
Please note that pictures and video will be taken for promotional/educational use.
Please share this student-staff collaboration event in your networks! Thank you
Supported by: UAL (Learning and Teaching Exchange, Diversity Team), Gems, and Shades of Noir
CLICK HERE for our other events taking place during Diversity Matters Awareness Week... "Let's Talk About Race"!
You might also be intterested in:
PLUS WORKSHOPS AND MORE!
More info =>> http://diversity-matters.org.uk/diversity-awareness-week/
Free. All welcome! Booking essential