Description
Diversity Matters is excited to collaborate with LGBT equality charity Stonewall this Black History Month!
To support the Stonewall Season – from 1 to 10 November this year, we're organising this creative arts participatory workshop facilitated by non-binary creative Travis Alabanza on the 5th Oct at UAL High Holborn.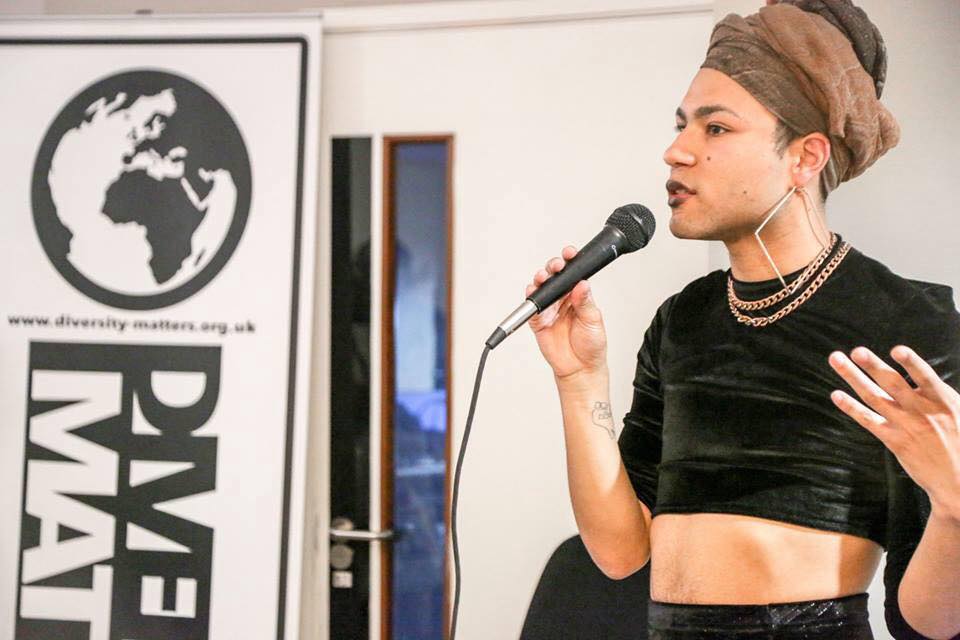 The final art work produced will be presented in the Stonewall Season closing event for around 500 people including artists, major donors, art collectors and celebrities, where they will be exhibiting and auctioning off some bespoke pieces of art created by a range of artists from the creative industries.
We'll be exploring Stonewall Season's theme #ByYourSide. Open to both LGBTQ+ identifying and non-identifying allies. This is a great opportunity to include the narrative of LGBTQ and non-binary siblings during Black History Month! You don't have to be an artist to take part - just open to creativity!
About Travis Alabanza:
Travis Alabanza is a Black, transfemme performance artist and writer that works and survives in London. Their work uses live performance, with a combination of poetry, soundscape, projection and theatrics, to create confrontational art surrounding their experience of being Black and Trans and survival. More on Travis Alabanza on their Facebook page: @travisalabanzaartist
Open to UAL students, staff and guests. FREE! Spaces limited. Booking essential.
Refreshments provided.
This event will be documented. Please let the event organiser know if you prefer not to be captured in film/photography.
Event illustration by Tolu Ashiru for Diversity Matters
*Please note we operate a space space policy. Please also be mindful of participants' pronouns.