Description
Diversity Matters Collective: Be the Change!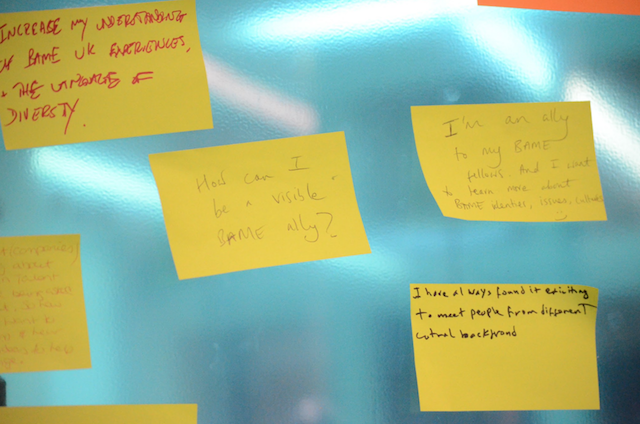 Who We Are:
Diversity Matters is an innovative community interest platform offering a fresh new approach to how we talk about cultural diversity.
We're all about equality, representation, and inclusion… And it's only through collaboration that we can actively continue to advocate the change we want to see… That's why we've launched the Diversity Matters Collective!
Diversity Matters Collective: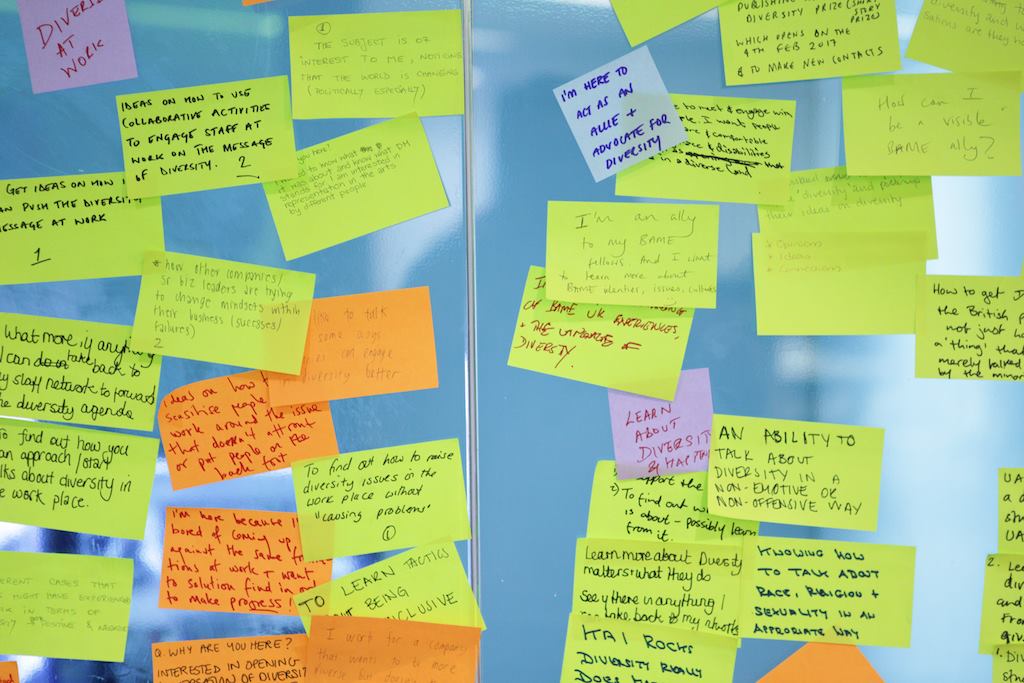 The Diversity Matters Collective is an opportunity for creative individuals, students, professionals and organisations passionate about addressing diversity and inclusion, to share their skills with us to create maximum impact!
We're looking to produce training-session, workshops and projects to support organisations in addressing diversity and inclusion.
Whatever your skills or experience, if you're passionate about diversity and inclusion – this workshop is for you!
The event will include:
An introduction to Diversity Matters, our mission and past events

Interactive group workshop; explore up to two workshop stations reflecting your expertise and skills

Plan and pencil in events, workshops and trainings for 2018

Share collaborative ideas and create an ACTION PLAN!
Please get in get in touch if you'd like to have a conversation with us prior to our event by emailing hello@diversity-matters.org.uk. Find out more about the DM Collective on our website www.diversity-matters.org.uk/collective

--
When: 9th November 2017
Where: ThoughtWorks Wardour St
Soho, London
W1F OUR
Time: 6pm registeration, 6.30pm start.
Join the discussion on social media - follow us on Twitter: @diversitymUK Instagram: @diversitymattersUK Facebook: @diversitymattersuk and join our Facebook event page!
We're excited to partner with HueTribe; a multicultural and LGBTQ greeting card line which addresses the gaps of racial, cultural and sexual representation in the greeting card market. Attendees will be receiveing complimentary cards (first-come-first-serve basis). And we'll some fuel to inpire some 'food for thought' courtesy of our partners Vapiano! You can support Diversity Matters by purchasing our "Diversity Is" illustrated postcard set for just £2 on the night!

Supported by:

Please share this event in your networks!
This event is FREE. Booking essential!
-
Filming and photography
Please NOTE: we'll be carrying out filming and photography at this event. By attending this event you are deemed to have granted permission to be included incidentally in any such filming and photography which could be used for Diversity Matters promotional use only.
Please speak to a member of the team on the day if you would like not to be inlcuded in footage.