The Diversity UK Paul Stephenson Lecture on race equality will be held online on 25th November 2020 at 6.00pm with Dr Patrick Vernon OBE.
About this Event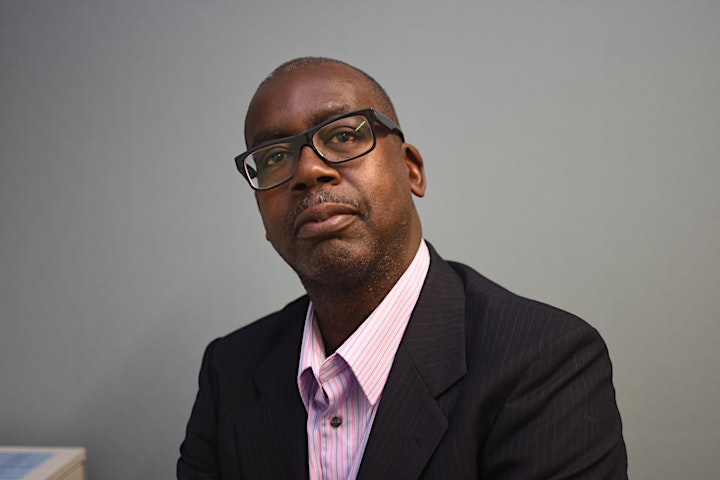 The year 2020 has been marred by tragic events such the death of George Floyd in the USA and the impact of COVID-19 and inequalities on the BAME community in Britain and elsewhere. It has witnessed a resurgence of the Black Lives Matter (BLM) movement which in the UK has manifested in the form of revisiting the links that organisations have had to the slave trade. The BLM movement has led to calls for removing statues from the public realm; decolonising the curriculum and teaching black history in schools. There has also been focus on the treatment of the "Windrush Generation" in Britain's recent history and the social injustice that is still faced by the UK's ethnic minority communities.
The theme of the Paul Stephenson lecture this year is how to set the context for dialogue and integration between communities. What really needs to happen to our physical spaces, statues, programmes and planning to ensure a deeper commitment to building a fairer, more inclusive world where 'Race Equality Matters'?
Diversity UK is pleased to announce that the Paul Stephenson Lecture will be held online on Wednesday 25th November 2020 when we shall hear from social commentator, campaigner and cultural historian, Dr Patrick Vernon OBE.
About Dr Patrick Vernon OBE
Patrick Vernon OBE is social commentator, campaigner and cultural historian. He has over twenty years' senior management experience working across mental health, public health, heritage and race equality. In 2010 he launched the campaign for a national Windrush Day and in 2018 he kick started the campaign for an amnesty for the Windrush Generation. For the last 10 years he has also been campaigning for a national Windrush Day on 22 June to celebrate the contribution of the Windrush Generation and rise of multicultural Britain since WW2.
Patrick is the founder of Every Generation Media which is a social enterprise promoting and developing products and information on Black History. He created the 100 Great Black Britons Campaign in 2003 during which Mary Seacole was voted Great Black Briton. He is co-author of the best-selling 100 Great Black Britons book.
Patrick is currently Associate Director for Connected Communities at the Centre for Ageing Better, Equality and Diversity Adviser to Lambeth Council and Harrow Council, Chair of Citizens Partnership for Healthcare Investigation Branch (HSIB) and Senior Associate at OLMEC. Patrick is a Patron of ACCI a long established black mental health charity in Wolverhampton and Patron of Santé a social enterprise in Camden which supports and befriends refugees and asylum seekers across London. Patrick is Vice Chair of the Bernie Grant Trust and a board member of 38 Degrees.
He received an OBE in 2012 for his work in race equality and health and was awarded an honorary PhD by Wolverhampton University in 2018 for his campaigning and writing on culture, history and migration.
The Diversity UK Paul Stephenson lecture is open to all. Please register your interest in attending and an email link to the online event will be sent to you. 
 The Diversity UK Paul Stephenson lecture on equality and inclusion is eponymous with the British, Bristol-based civil rights campaigner whose actions paved the way for the Race Relations Act 1965.
About Paul Stephenson OBE
Paul Stephenson OBE, is a community worker, activist and long-time campaigner for civil rights for the British African-Caribbean community in Bristol, England. As a young social worker, in 1963 Stephenson led a boycott of the Bristol Omnibus Company, protesting against its refusal to employ Black or Asian drivers or conductors. After a 60-day boycott supported by thousands of Bristolians, the company finally revoked its colour bar. This paved the way for the first Race Relations Act in Britain.