Divine I AM Activations (Ancestral Healing): Relationships - Vaz Sriharan
Description
Transformational Energy Work, Activational Commands & Individual Activations working to Focus and Clear our Ancestral Lineage.
We are the culmination of our own Soul's Journey through lifetimes as well as through the Genetic lifetime of the culture we are born into. There are many beautiful gifts to draw from, and there are many out-dated patterns, belief systems, energies that no longer serve our growth.
We often carry these patterns into all areas of our lives unconsciously - Relationships, Money, Purpose, Expression - are to name a few.
This afternoon will be an intensive healing and transformational energy session. Vaz will work through Transmissions, Individual Activations & Activational Commands to assist in the clearing of Ancestral energies.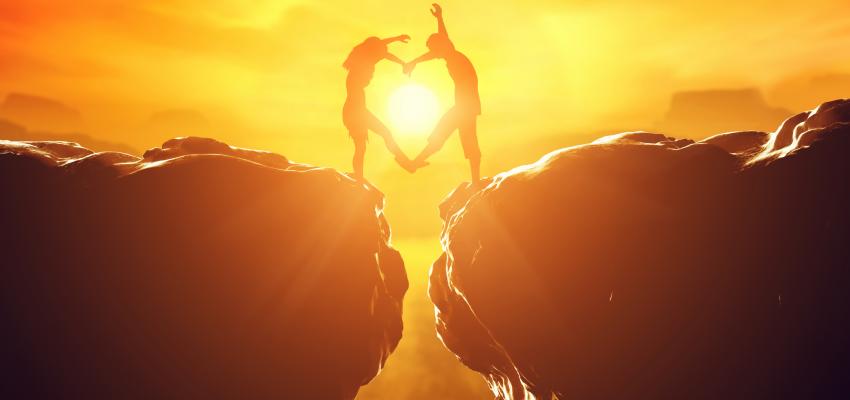 Outline of Afternoon
Relationships: Teaching

Activational Commands (Across Timelines)

Transmission & Activation: Relationships (Ancestral Healing)
Ancestral Healing is coming up stronger during this time as we collectively work to clear the deepest of ancestral energies - which many are feeling as very dense patterns/cycles and the most difficult to purge.
High Energy Transformational Sessions such as these work towards purging energies on a Mental, Emotional and Physical level on a deep core level. The activations work on higher spiritual layers to catalyst widespread changes in our lives following this energy work.
This session will specifically focus on patterns and cycles relating to Relationships, Money and our Expression - limitations, blockages, thoughtforms relating to these.
Our cells hold our memories and stories. Our DNA holds our ancestral patterns. Across lifetimes, timelines, genetic lines, karmic lines - to clear, release, surrender all beliefs, patterns, energies which no longer serve us. Our Auric, Astral bodies carry blueprints from across lifetimes to help us learn and navigate reality.
We will be working with the energy of Unconditional Acceptance - where all are recognised in their perfection and purpose as well as letting go to embrace a new story, possibilities.
RELATIONSHIPS
Our Relationships with Family, Friends and our Partners can carry very similar patterns. These cycles are continued through generations - unless they are cleared, healed and resolved. The reason being, is that they form the elements of our conditioning, as well as cellular memory & DNA patterns. As such we can find ourselves replaying situations that our parents have played out - and their parents, and so on - unless we take the time to truly look at these aspects and be willing to release these stories.
Just as we take these genetically, we also re-manifest our past life patterns. All of this is for healing of course - once we can become conscious of the patterns for healing itself. Examples include, fear of opening our hearts; attracting similar relationship situations; not attracting relationships at all. Or you may simply wish to evolve your idea and experience of relationship to a higher consciousness level.
We are in a time of evolving our Relationships as we are evolving our Relationship to Self.
This is a deep session where we will be exploring many aspects of Relationships - to create much more open, expansive, loving, beautiful, harmonic, liberating relationships in all areas of your life!
Testimonials
"I have been to a few Transmissions and ancestral healing workshops with Vaz and amazing loving groups of people. And every time it amazes me how different the energies are but always "divinely perfect" for that moment in my life and the next challenge processing and releasing what doesn't serve me and the collective X" F
"Words cannot describe how I felt, it's the closest I have come to oneness and I'm still feeling it today. I'm humbled and truly grateful Vaz - Thank you xxx"
"Thank you so much Vaz for a beautiful session. You facilitate events with so much love and pure presence. The light grid energies were intense! I was flying afterwards! Haha. The venue was great too, spacious, quiet and easy to travel to. Thank you so much to everyone who attended to, it sounds cheesy but I felt loved, safe and supported on entering the room, such beautiful energies! Thank you
"These trasmissions are my Big Trigger that reveals where I am in my journey and what I still have to work on :) too grateful for words <3"
"Truly amazing... such a gentle, yet deep energy tonight. Feel very blessed to have shared in it with you all, Namasté xx" L
"From the synchronicities that guided me to this evening, to the energies in the room, to the deep heart felt experience - wow! Thank you Vaz and everybody who shared, it was beautiful , much love to you all xxx" J
I work as an Intuitive Channel, continuously evolving my connection through inner spiritual development, growth and exploration. I have been open to spirit since a child and also emerged from many years of depression through spiritual growth. I have a background as a Cityworker and have trained in Transpersonal Psychotherapy & Person Centered Psychology. I have been working with, exploring and practicing energy healing for nearly 20 years and am passionate about continuously evolving the way we work. Today I work in a number of fields from healing to community work.
I am passionate about working from the heart. I have a deep love for Gaia, having travelled to and lived in many of the planet's sacred power spots, including Mount Shasta, Sedona, Kauai, Cairo, Ojai, Glastonbury, Byron Bay, Koh Phangan, the Amazon, energies of which I use in all my work.
Founder of the London College of Spirituality and author of Infinite Being. For Spiritual Growth eCourse; Infinite Being book and free articles, please visit www.vazsriharan.com
Blessings and Love on your sacred journey