Divine I AM DISTANT Activations: Ancestral Healing (Money, Expression, Powe...
Description
Transformational Energy Work, Activational Commands & Individual Activations working to Focus and Clear our Ancestral Lineage.
We are the culmination of our own Soul's Journey through lifetimes as well as through the Genetic lifetime of the culture we are born into. There are many beautiful gifts to draw from, and there are many out-dated patterns, belief systems, energies that no longer serve our growth.
These Sessions are held remotely at designated times - when a Live Group Session is held in London. These are for our International soul family and those who do not live in London, or cannot make events. These are exceptionally powerful, in the comfort of your own home.​
Money: 2nd February 2017
Expression: 2nd March 2017
Power: 30th March 2017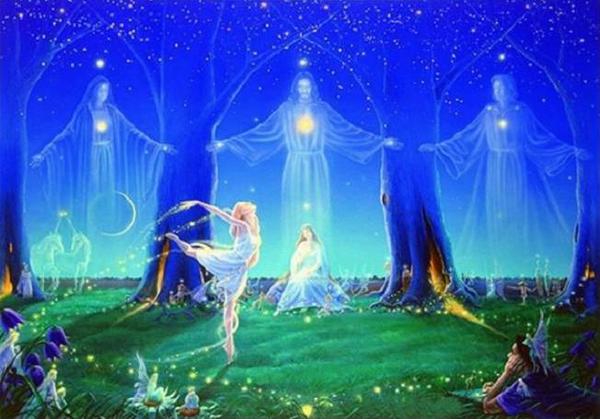 Distant (Remote) Sessions
You will receive a link to an exclusively recorded Outline Transmission: Involving an Opening & Closing by Vaz to link you with the Group Field; a Prayer to repeat to create the Intentional Field; Transmission Music throughout and a beautiful Crystal Bowl session in the middle.
These will be transmitted during the LIVE session in London, where Vaz will connect with you by name and prayer to connect you to the group energy field.
Ancestral Healing Series
This is part of a three part intensive series looking at Money, Expression and Power. We often carry these patterns into all areas of our lives unconsciously.
These evenings are intensive healing and transformational energy sessions. Vaz will work with Transmissions, Individual Activations & Activational Commands to clear on DNA, Cellular, Ancestral (Genetic, Past Life, Karmic) and Multidimensional levels to deeply release held stories. What are Transmissions and Activations? (Click here)
Releasing Vows, Stories & Programming
Throughout our Genetic & Past Life lineage we may have made many Vows that can contradict the life we want to live today. Vows which may have aligned to an earlier state of Consciousness that do not serve the more Integrated, evolved state of consciousness of these times.
Vows are powerful Intentional commands that anchor within the unconscious and DNA - as Intentions create reality.
Activational Commands of Breaking Vows fundamentally allow us to surrender these vows from all levels - including the physical level, where the DNA, cellular memories are stored that transcend time.
Additionally, High Energy Transmissions work towards purging energies on a Mental, Emotional and Physical level on a deep core level. The activations work on higher spiritual layers to catalyst widespread changes in our lives following this energy work.
Our cells hold our memories and stories. Our DNA holds our ancestral patterns. Across lifetimes, timelines, genetic lines, karmic lines - to clear, release, surrender all beliefs, patterns, energies which no longer serve us. Our Auric, Astral bodies carry blueprints from across lifetimes to help us learn and navigate reality.
If you would like to learn more about how I work and Ancestral energies please read this article: Ancestral Healing - Vaz Sriharan: http://www.londoncollegeofspirituality.co.uk/single-post/2016/12/23/Ancestral-Healing-Money-Expression-Power
MONEY (02/02/2017)
Lifetimes of extreme servitude as a Monk or Nun, or someone in poverty can create repercussive vows where Money is bad - or worse, Spirituality & Money don't mix.
Or perhaps there has been a vow where all money has been given to others in the community so there is an inability to retain money.
EXPRESSION (02/03/2017)
Lifetimes where we have been ridiculed or worse for Expressing our Beliefs. For standing up and Speaking our Truth in lifetimes that have been met by extreme repercussions leave a scar in the psyche, and within the DNA and cellular memories. This can create a tremendous fear of Speaking Out, Expressing Ourselves and of Being Ourselves.
POWER (30/03/2017)
Lifetimes where we have been suppressed for Expressing our Power or lifetimes where we have abused Power, or had any imbalanced relationship with Power can leave a scar in the psyche, and within the DNA and cellular memories. This can create a tremendous fear of Being Powerful, Embracing our innate infinite power and being Seen.
WHAT ARE TRANSMISSIONS?
This is a group spiritual experience of immense love, pure wisdom and intelligence moving to awaken inner Soul Love.
The transmission is a multidimensional form of Healing where Unconditional Love energies are channelled into the space. A download of higher light, love, codes, wisdoms, frequencies pour into the room and layer though the four bodies - Emotional, Mental, Physical and Spiritual. This then works to Cleanse, Bathe, Transform and Active our fields and consciousness with higher frequencies of light.
DIVINE I AM TRANSMISSIONS
Throughout the Transmission itself you will be laying down on the Yoga Mats provided - and receive! The energies can be quite tangible and many feel a physical shower of light and elevation into bliss. During this time, the mind will begin to settle and the transformational journey begins.
I work with an incredible source of love, channelling energies from the Christ Consciousness Grid (also know as the Planetary Grid) and working with Mother Earth. For the session I create a sacred, grounded and very held space using crystals, sacred geometry, intentions and the assistance of higher realms of light who are present throughout the process.
Throughout the evening we will be working with your Divine I AM Presence to ground all energies into your Consciousness, to remind you who you really are - Spirit incarnate - and radiate all energies to use in your daily life.
TRANSMISSION BENEFITS

Transmissions work to clear denser energies, emotions, patterns, beliefs within the physical and non-physical bodies. Allowing for quantum leaps in release/transformation. The transmission is also designed to awaken gateways to access our own inner guidance, love, wisdom.

For many these sessions have led to phenomenal shifts in awareness, growth, happiness, love, joy, spiritual connection, realisations, synchronicities and inner peace. Some have immense transformations, others feel immense peace. Additionally there may not be anything consciously understood during the session and yet deeper unconscious work occurring. I work with the principle that everyone receives what they truly require on a soul level.
TESTIMONIALS
"Increasingly brilliant. The group heart energy was super strong and Vaz's facilitation was perfect. Huge thanks also to all our Helpers :)"
"These trasmissions are my Big Trigger that reveals where I am in my journey and what I still have to work on :) too grateful for words <3"
"Words cannot describe how I felt, it's the closest I have come to oneness and I'm still feeling it today. I'm humbled and truly grateful Vaz - Thank you xxx"
"Thank you so much Vaz for a beautiful session. You facilitate events with so much love and pure presence. The light grid energies were intense! I was flying afterwards! Haha. The venue was great too, spacious, quiet and easy to travel to. Thank you so much to everyone who attended to, it sounds cheesy but I felt loved, safe and supported on entering the room, such beautiful energies! Thank you <3 xxx"
YOUR FACILITATOR: VAZ SRIHARAN
I work as an Intuitive Channel, continuously evolving my connection through inner spiritual development, growth and exploration. I have been open to spirit since a child and also emerged from many years of depression through spiritual growth.
I have been working with, exploring and practicing energy healing all my life and am passionate about continuously evolving the way we work. I have a deep love for Gaia, having travelled to and lived in many of the planet's sacred power spots, energies of which I use in all my work.
Founder of Divine I AM Transmissions, Usui & Tera Mai Reiki Master, Light Grids Practitioner. Background in Transpersonal Psychotherapy. Founder of the London College of Spirituality and author of Infinite Being www.vazsriharan.com
Blessings and Love on your sacred journey