DIY Digital Marketing For Self-Employed & Business Owners - Yes Or No?
About this Event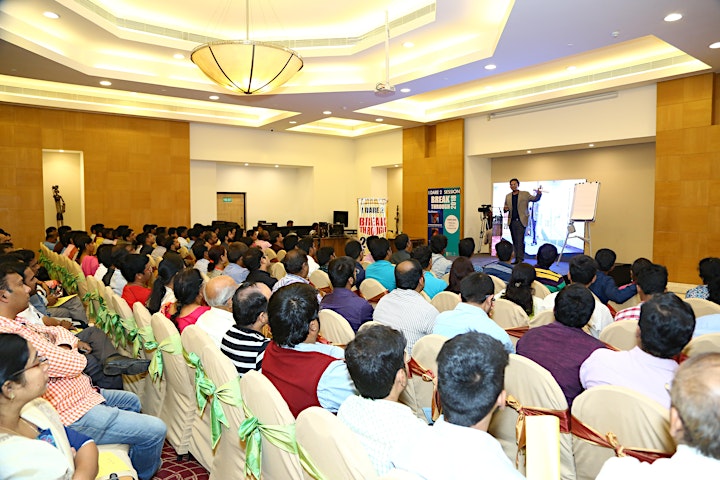 Event host: http://www.go-punch.biz/
DIY Digital Marketing is tricky!
It works for some and it might fail some.
The whole purpose of this session is to understand whether DIY digital marketing suits you.
To check if DIY suits you, you need to understand the digital marketing landscape, framework, tools, methods and means. At that juncture, you will be in a position to understand if you can handle or guage who can handle it. If it's your own team or an external agency, still you need to know the above to understand and relate to what what they talk and do.
Does it make sense?
If this makes sense, this session is for you.
This is a free knowledge sharing session. It will end with all the pointers which are needed to ensure you tread safe with digital marketing.
At the flag end of the session, for the attendees who might be keener for further deeper insights or support, I will be sharing information about some of our paid services. Paid services are being pitched at special new year prices.
Even if you are not keen about the paid models, you will get to see a first hand demonstration of selling where you can pose me questions, challenge me and possibly learn more.
I can assure worthwhile time, for sure.
Takeaways
Understanding of the digital marketing landscape
Scope and depth of digital marketing
Tools, methods and means of digital marketing
Flow of digital marketing activity
Finer aspects of digital marketing practices
How to assess self or team or external agencies
First hand demo of how to use facebook and instagram for your business
and
Heavily discounted paid services to the attendees if they opt in
WhatsApp access with me to all the attendees for any of their future questions and doubts
About Facilitator
Vishwanath Kokkonda Ph D, SAFe SPC
Dr Vishwanath Kokkonda is CEO of GoPunch, serial entrepreneur, SAFe program consultant, business coach and an author. He has proven stints in the areas of Consulting – ERP (SAP), Project Management, Process Management, Quality Assurance, Strategy & Operations, Business development, marketing and digital facet of marketing.
He had successful Indian and overseas employment stint of 24 years with Global conglomerates such as Deloitte, IBM, Reliance Industries Limited, TNS (UK) and with few of fortune 500 firms as consultant. The Industry sectors he catered comprise Retail, Manufacturing, Automobile, Food & Beverages, Utility and Market Research.
He is complemented with a book to his credit, 5 international paper presentations and 8 national publications. He holds a doctoral degree in business management from SKU, India and globally acclaimed certifications such as SAFe SPC, SSBB, Scrum, SAP Logistics, Digital Marketing, NLP and ICF. He is visiting faculty in UK and India at Universities and empaneled speaker on regional TV channels in India.
He is Melvin Jones Fellow and Promising Business Coach '18 Awardee at Sharjah, UAE.
On his social initiatives, he touched 10000+ young lives with his 'self-help', 'life skills', 'employability skills, 'responsible living talks in Telangana, India. He is on a mission to reach 1,00,000 lives in his life time.