Join us for a deep dive into DIY digital PR, presented by Rachel White, coach and founder of House of DIY and PR agency Brick.
About this Event
Introduction
This is a two-part workshop - you'll need to commit to attending both sessions one week apart. You must be a London registered company with a company number.
To book your place you'll need to register for a free ticket on Eventbrite and we'll be in touch by email to complete a short onboarding survey to confirm your eligibility.
** Please note - you only need to register for a ticket for Week 1 (8th Dec) in order to book for both parts of this workshop. **
Dates
Session 1 - Tues 8th December, 10am-12.30pm
Session 2 - Tues 15th December, 10am-12.30pm
The workshop
Join Rachel White, founder of House of DIY and Brick London, on this practical and interactive 5-hour course.
This workshop is designed for small business owners to learn essential skills and practice digital PR as an effective part of an overall comms strategy, focused on enhancing your reputation and credibility.
We'll talk you through how you can use online PR to position and grow your profile, set yourself up as an expert and improve your visibility (in all the right places!).
Digital PR is a key asset to any overarching comms strategy. We'll talk about what's relevant right now and what you need to know - nailing the key points and exploring how you can put these into practice for your small business.
In this course, you'll hear about...
Week 1 - Tues 8th December, 10am-12.30pm (2.5 hours)
Theme: Preparation, planning and devising a strategy you're really comfortable with
Intro to online PR - what you need to know
The 4 pillars of online PR for optimum visibility
Creating a proven + manageable strategy
Week 2 - Tues 15th December, 10am-12.30pm (2.5 hours)
Theme: All about proactivity, showing up and taking action
Pitching for PR opportunities in the digital space and how to maximise reach
Finding and nurturing community & collaboration online
A guide to owned media and leveraging PR to benefit your business
Takeaways:
An overview of how PR actually works in the digital space and why it's important
Learn about Rachel's 4 pillars of digital PR and feel confident to put them into action alongside a strategy that works
Feel confident putting yourself out there for PR opportunities, and creating your own valuable content.
Learn the importance of leveraging your PR and the key ways to implement
What else:
This is an interactive course. As well as activity prompts throughout the course, you'll also be set takeaway tasks during the week break.
We encourage you to bring your notebook, ask questions, and take part. They'll also be plenty of allocated Q&A time.
We will encourage everyone to have their camera's on and to engage in the workshop. That way everyone is guarenteed to have a more fulfilling learning experience.
Who's this for?
This workshop is for small business owners who want to learn the necessary skills to DIY their own digital PR strategy.
Your company must be registered with Companies House using a London address. We'll require you to submit your company number as part of the short onboarding survey which we'll send to you by email after you've registered for a free ticket on Eventbrite.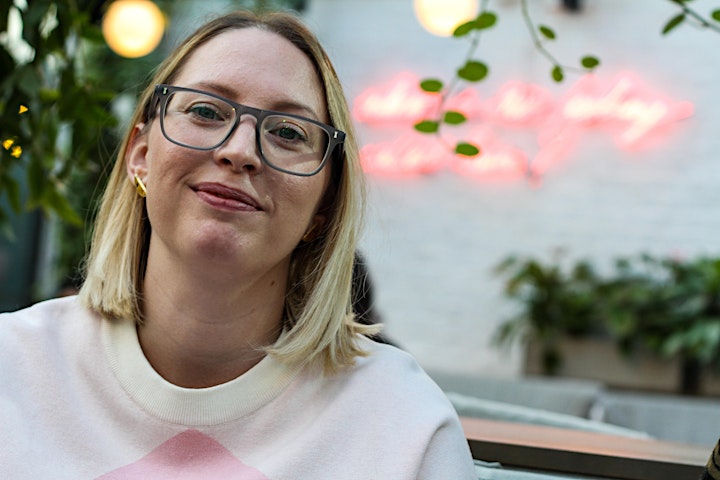 Rachel White - House of DIY
Rachel is the founder of House of DIY and PR agency, Brick London. She has worked with a huge portfolio of established and on-the-rise people and brands. Rachel left the agency world in 2010 and founded Brick in 2013.
As well as running her own small business, Rachel teaches as an industry-expert at the University of West London on PR and career development, and launched House of DIY in 2018.
House of DIY empowers start-ups with the confidence and skills to PR their business, through coaching and upskilling courses.
Find out more: www.wearehodiy.com
About the organiser
These workshops are being delivered by Echo in partnership with Loughborough University London's Digital Skills programme, where London-based businesses can access lots more free support.
Echo
Echo is a marketplace without money, where East London people and businesses can trade anything from graphic design and business advice to accountancy and bike fixing, without using money.
Instead, we use a currency called Echoes, where 1 Echo = 1 hour.
With over 5,500 members, Echo is a thriving network for connecting, collaborating and sharing resources.
It's free to join at www.economyofhours.com