Description
The session introduces participants to DIY Mediation, which is the subject of presenter Marc Reid's recent book 'DIY Mediation. The Conflict Resolution Toolkit for HR'.
Conflict is inevitable in the workplace. Minor issues that are not nipped in the bud can escalate and result in painful and costly conflict. Often organisations jump too quickly into formal grievance and disciplinary processes which are unlikely to resolve underlying relationship issues. So what's the answer? You could call in a professional mediator but you don't want to do that for every relatively minor issue. The answer is to equip the HR professional with the necessary skills and knowledge to 'do-it-yourself' without the risk of making the situation worse. That's what DIY Mediation is – it provides the essential skills, process and tools to enable you to resolve low level workplace conflict.
In this session Marc gives you a fun refresher about mediation through an interactive role play before taking you through the elements of DIY Mediation – the four key skills, the AGREE model process and the support tools.
Presenter: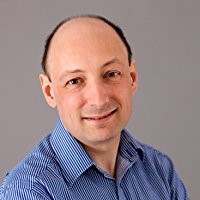 Marc is an experienced workplace mediator, trainer and author of 'DIY Mediation. The Conflict Resolution Toolkit for HR'. He provides mediation services and conflict competence training through his company Mediation4 (www.mediation4.co.uk). Prior to setting up Mediation4 Marc worked for 25 years in senior commercial, HR and general management roles for a FTSE 10 multinational company where he set up and ran the company's internal mediation service. Using his experience as a manager and mediator he developed DIY Mediation to provide HR with a structured, practical approach to resolve low-level conflict. He has successfully trained hundreds of people to use the DIY Mediation approach.
---
Professional photography and video production will be taking place at the event, and these images may be used on future promotional materials for CIPD. Please note that by attending the event, you are giving your consent for your image to be used on any CIPD promotional materials.