DIY Speaker Workshop: Build your own amp and speakers at the Architecture F...
Description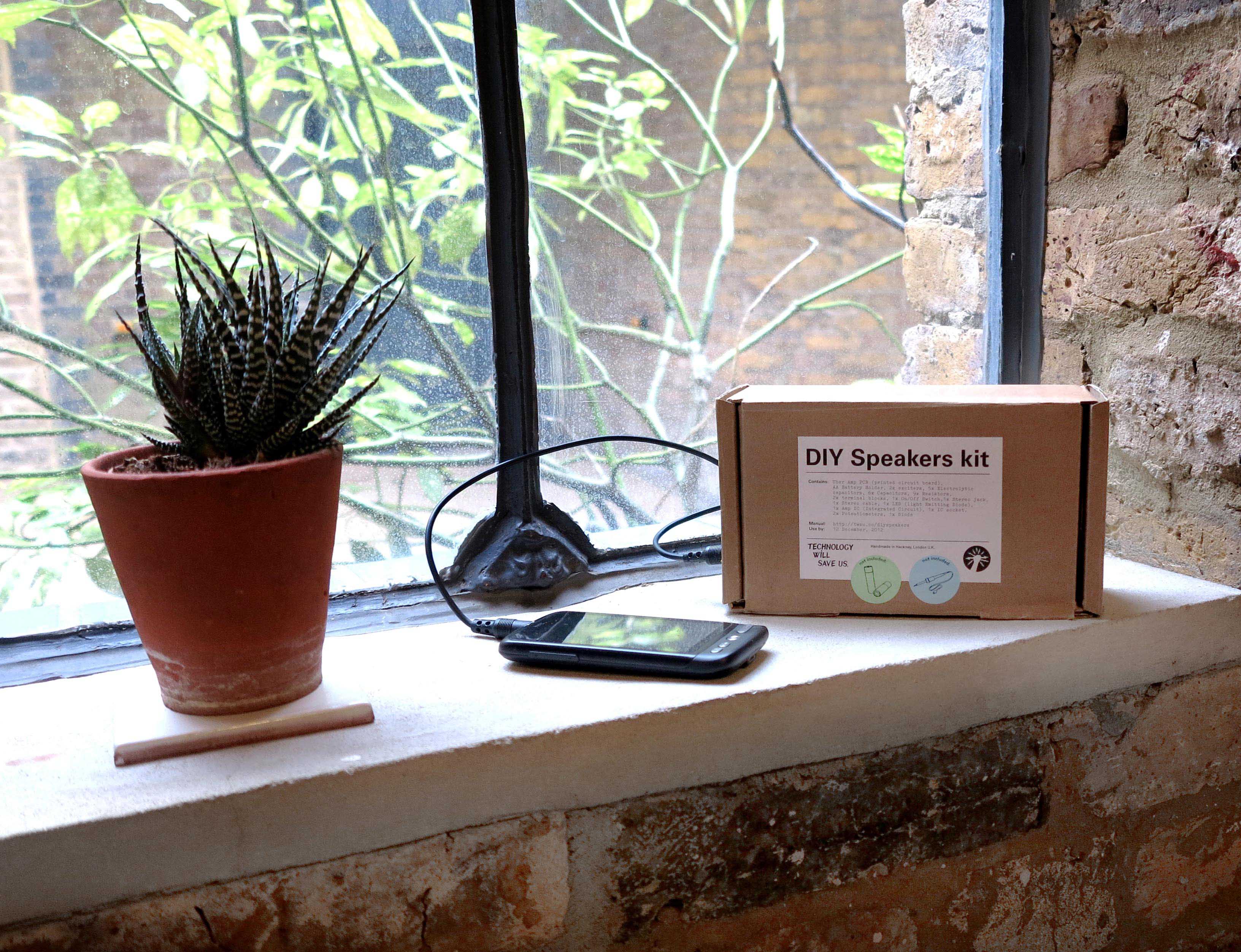 Do you love sound? Have you ever wanted to know more about it?
Join us for a special workshop collaboration with the Architecture Foundation with our DIY Speaker kit!!
'Superuse' materials and objects of your own choosing as DIY loudspeakers, in this special workshop with Technology Will Save Us.
On the occasion of the InsideFlows exhibition, Technology Will Save Us – "a haberdashery for technology and education dedicated to helping people to produce and not just consume technology" – will lead a small group through the process of transforming pretty much anything the maker desires into a functioning speaker. TWSU's resident expert sound engineer will guide the group to understand the best way to get the best audio response from their material choices. Participants will solder a bespoke amplifier and attach it to a pair of exciters, to create a DIY, battery operated boombox, the potential for which is only limited to the maker's imagination...
Participants will be provided with all necessary electronic components, plus snacks and refreshments, and should bring a range of objects and materials they wish to explore transforming into a functioning loudspeaker.
Join a group of like minded soon to be tinkerers, hackers and makers during this easy and fun workshop. Learn the art of soldering, begin to understand the electronic components that make up most of the technology in our lives and make something audibly creative!
This workshop includes all the components, tools and instruction you need to build your own speakers. The experience lasts 3 hours and includes popcorn and cold beverages.
Please bring: some materials to build your speaker with. Light rigid materials are ideal. Polystyrene, foam board, and paper plates are excellent for speaker making!
Want to see other people's DIY Speaker experiences? Check these out:
DIY Speaker Demo from Daniel Hirschmann on Vimeo.
Organizer of DIY Speaker Workshop: Build your own amp and speakers at the Architecture Foundation
Technology Will Save Us is one of the UK's most exciting design-led, technology start-ups focused on learning. We are on a mission to provide families, educators and young people new opportunities to learn and create using technology. Based in Hackney, East London, we are establishing the most accessible ecosystem for hands on learning with technology that includes DIY Gadget kits, activities and online resources. All of our products are vehicles for education that encourage everyone to make, play, code and invent with technology. Using everyday life as inspiration, our kits tap into the hobbies and passions that we love - music, gardening, cycling and gaming. Everyone learns more when they care about what they are making. Founder and CEO Bethany Koby believes 'Making things in the real world using technology provides more immediate satisfaction, emotional and intellectual awareness and a deeper understanding of the skills learned." Our aim is to inspire a new creative generation that see technology as a tool for solving problems and making things with; equipping them with the skills - soldering, electronics, programming, design, debugging, problem solving and confidence - that are essential for today's world.