Description
Take direct action on climate change and natural resource depletion by learning how to transform your food scraps into the most nutritionally rich fertiliser in the world; worm poo.
Worm farming is fun, practical and particularly suitable for the urban environment where space is often limited as it can be practised indoors and it doesn't even smell.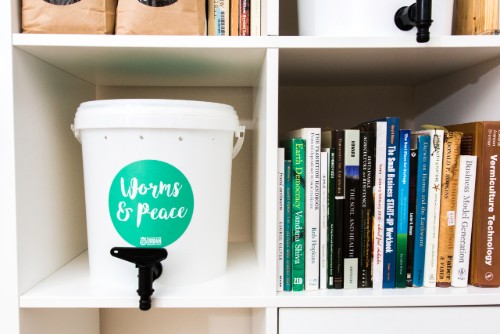 During the workshop you will build your own mini 10 litre DIY Worm Farm (as pictured) to take home and learn how to keep your squirm happy and multiplying. In addition to being very enthusiastic about worms you will leave knowing how to harvest worms and worm poo, and ultimately how to apply in organic gardening.
All tools and materials provided.
For public transport from Nottingham city take the 11 Green Line and get off at Adbolton Lane stop and walk as if going to Holme Pierrepoint. We are on the left just past Skylarks Nursing Home. Head for the mountain of manure.
Parking spaces available for bikes and cars.