Multiple DJs will battle it out in our incredible open-air bunker overlooking the sea - let's send off the summer in style!
About this event
Moksha Sessions is back at the Moksha Bunker - a spitfire bunker on a cliff top location at the edge of an old military air base overlooking the sea. From here we will be hosting 'BATTLE AT THE BUNKER': multiple DJs battling it out to be crowned the winner by the crowd and snatch the jackpot prize.
This summer hasn't been the easiest so lets have a great summer sendoff party!

Party Bus
The party bus is from £10 (+fees) for a return ticket. Spaces will fill up fast so make sure you book early!
We have 2 routes:
West Route: Penryn Campus - Truro Football Club (leaves the bus stops at Penryn Campus at 1:30pm and returns at 10:30pm)
East Route - Newquay Tregunnel Car Park (leaves Tregunnel Car Park at 2:30pm and returns at 11pm)
You can book transport as an add-on to your ticket. Please note that spaces are limited on the bus!

Bar
The Moksha Bar is in position, right next to the bunker, with incredible views over the sea. We care about our environment which is why we have a zero plastic bar. We have sourced the best canned drinks with local beers and largers, award winner ciders, super high quality (and fresh) pre-mixed cocktails, award winning caned wines and super easy going (and incredible value) hard spritzers... as well as soft drinks.
We know how annoying it is to go to a venue and pay ridiculous amounts for drink which is why we don't do this.
We have spent weeks tasting hundreds of canned drinks to make sure that we have the best quality, cutting edge canned drinks! Why canned?
Can be fully recycled with much less energy and effort than glass
Can be transported with very little wasted space (making transport more efficient)
They chill faster and use much less energy
Is lighter than glass and thus more efficient to move
Is safer than glass
Cans are harder to spike
Waste can be crushed and recycled far more easily
They offer a barrier to light which can have an adverse affect on flavour and freshness

Street Food
We will have streetfood on-site and a local pizza company will be able to deliver pizzas so whenever hunger calls - you'll be covered! Get fuelled up ready to dance the night away 🙌🏼💃💃🕺🕺🙌🏼
Weather
We have a good weather and bad weather plan! The site is incredible with amazing views of the sea. In the event of poor weather we will have shelters and adapt the venue. Please dress according to the weather and bring some warm and waterproof clothing. Think festival footwear!!! In extreme weather the event will be cancelled with refunds.

Camping
There is an on-site camping ground with toilets and showers. Camping can be added as an add-on to your ticket. A camping ticket entitles you to a single pitch with up to 4 guests. You can camp in a tent or van but please be aware that there is no electric hook-up. A camping ticket entitles you to park a vehicle at your pitch (so if you are camping there is no need to buy separate parking)
Parking
On-site parking can be added to your ticket.
PLEASE NOTE THAT THIS IS A LICENCED EVENT AND YOU MUST BE OVER THE AGE OF 18 TO ATTEND.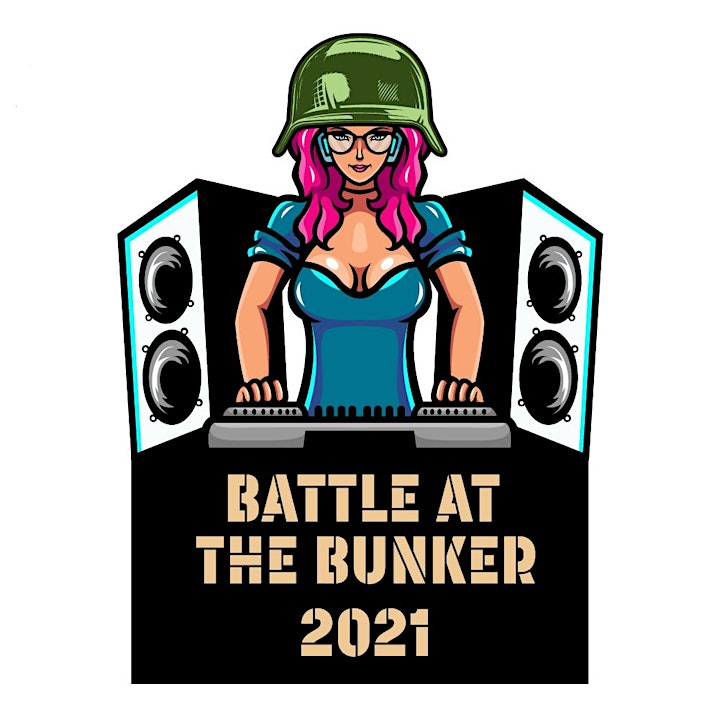 Who are Moksha Sessions?
Moksha Sessions arrange and film amazing events in incredible locations. You can see a video from one of our pop-up events below.
Organiser of DJ BATTLE AT THE BUNKER 2021