Description
Diversity Matters Awareness Day at LCC
LIBERATE MY CURICCULUM!
12.30pm - 1.30pm Arts SU Liberate my curriculum workshop (lunch provided)
1.30pm - 2.30pm What is White Privilege? How can I be a BAME ally?

2.30 - 3.30pm Un-masking race and intersecting agendas (mask-making workshop)
6pm - 9pm "Who Represents Me?" Innovative Practices to Enhance Diversity and Inclusion at LCC" panel discussion with LCC exec management, Arts SU, and GEMS (black staff network) representation
Followed by networking reception
FREE for all (booking essential)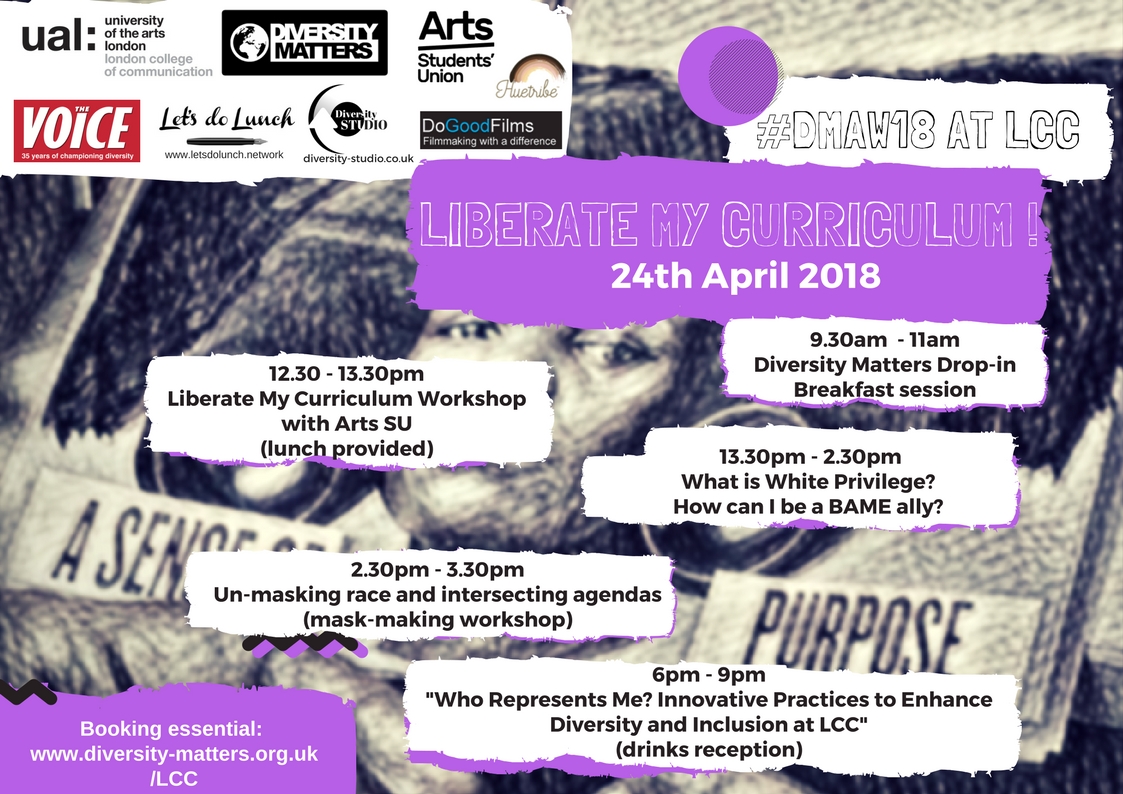 Diversity Matters filming and photography notice
Diversity Matters will be carrying out filming and photography at this event. By attending this event you are deemed to have granted permission to yourself being included incidentally in any such filming and photography.
Please speak to a member of the DM team for more info or if you do not wish to be photographed.
For event enquiries, sponsorship/partnership, speaker opportunities or to request a press release please email Kai kai@diversity-matters.org.uk
www.diversity-matters.org.uk/LCC
www.diversity-matters.org.uk/dmaw18