Dmitry Khmelev - an acoustic concert in London

Sunday, 20 November 2016 from 18:00 to 21:00 (GMT)
Event Details
A night of live acoustic music with Dmitry Khmelev, Russian poet, composer, guitarist and singer.
Дмитрий Хмелев - музыкант, поэт, композитор, автор песен.

 Сольный акустический концерт.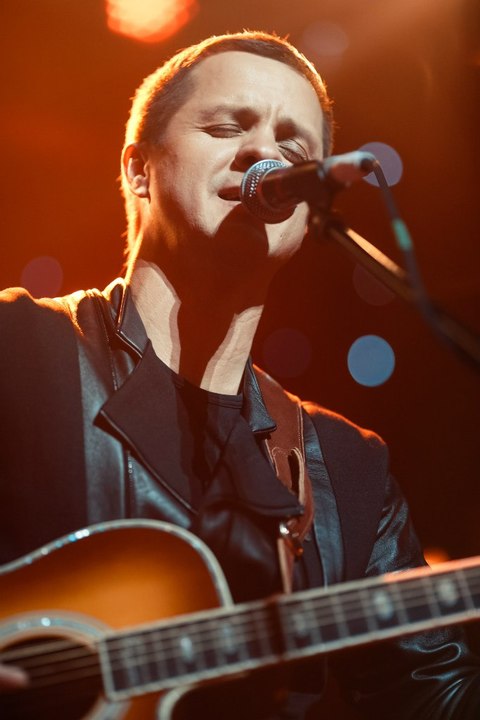 Родился в г. Пласт Челябинской области 1 июня 1975 года.

 Музыка сопровождала Дмитрия с раннего детства. Отцовская семиструнная гитара и многочисленные пластинки «Beatles» и Владимира Высоцкого, «Rolling Stones» и Александра Розенбаума, Александра Новикова, «Pink Floyd» и других легендарных музыкантов предопределили его судьбу. 

Играть на гитаре и петь Хмелёв учился во дворах, подъездах и на улице, обучившей немало талантливых музыкантов.

 Дмитрий выступал в школьной самодеятельности, пел в хоре, играл в ансамбле. Собственные песни начал сочинять в 14 лет. Но основной деятельностью все-таки выбрал спорт. Он занимался лыжами, хоккеем, боксом, кикбоксингом.

 В 1996 году закончил Уральскую Государственную Академию Физической Культуры по специальности «тренер-преподаватель» на факультет восточных единоборств.

 По окончании академии стал мастером спорта по кикбоксингу.

Параллельно с учёбой работал тренером в СПК«Тайм» г.Челябинска (1993-2001) и выступал на соревнованиях.


О том, что произошло в 1999 году, Дмитрий Хмелёв говорит так: «Неожиданно ты решаешь повернуть свою жизнь на 180 градусов! Музыка всегда была со мной, но я смотрел в другую сторону и вдруг…повернулся».

За три недели Дмитрий написал почти все композиции, которые позже вошли в альбом «Город детства»… Во время одного из концертов А. Я. Розенбаума в Челябинске хороший друг Димы, барабанщик челябинской группы «Ариэль» Борис Каплун представил его Александру Яковлевичу. Дмитрий Хмелев передал известному музыканту свои записи.

 Через 3 дня А. Розенбаум позвонил Дмитрию и пригласил в Санкт-Петербург. Позже Хмелев принимал неоднократное участие в концертах признанного музыканта.


« …Дима очень одарён от природы. Такое бывает нечасто», - говорит Розенбаум в своём интервью.- «Он берёт гитару, и свежесть гармонии, передаваясь от струны к струне, проникает в душу легко и неназойливо».


В 2002 г. Дима знакомится с участником группы «Лесоповал» Русланом Казанцевым и переезжает в Москву, где сочиняет для него несколько песен, вошедших в альбом «На перекрестке судьбы».

 В 2004 г. Дмитрий Хмелев начинает свое сотрудничество с известным продюсером Иосифом Пригожиным и выпускает свой первый альбом «Город детства».

 Вскоре после этого музыкант вновь отправляется в «свободное плавание», пробует себя в разных музыкальных стилях и направлениях. 

В 2010 г. творческое сотрудничество с Евгением Маргулисом. Евгений Маргулис выступил в роли музыканта и саунд-продюсера трех новых треков Дмитрия Хмелева.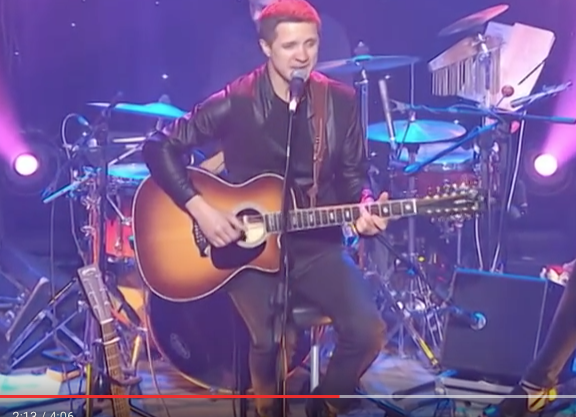 В 2012 г. году Дмитрий номинируется на XI Премию Национальная церемония вручения музыкальной премии «Шансон Года» и получает золотую статуэтку шансона за песню «Дотла» в Государственном Кремлёвском дворце.
В 2012 г. друзья знакомят Дмитрия с гитаристом Юрием Топчим. Музыканты начинают работать вместе. Этот творческий союз оказался настолько удачным, что они решили создать новый совместный проект, где Юрий выступает не только в качестве гитариста, но и в качестве саунд-продюсера. В 2014 г. Принимает участие в проекте "Хмелев & Топчий", проект был номинирован в VII ежегодной национальной музыкальной премии "Чартова дюжина" Наше радио в трех номинациях: "Взлом", "Песня" и "Солист".
В 2015 г. Дмитрий Хмелев записывает новый акустический альбом.
Официальный сайт: www.dkhmelev.ru
Группа в фейсбуке: https://www.facebook.com/hmelev/
Группа ВК: https://vk.com/dmitriykhmelev
Страница в инстаграм: https://www.instagram.com/dkhmelev/
Страница на youtube: https://www.youtube.com/user/dmitriyhmelevchannel/featured
Интервью с Дмитрием: https://youtu.be/sA1LRyMCcmE https://youtu.be/JnDyPKXRPIU

Клипы: https://youtu.be/djOPgg8B1Cg
When & Where

Mission Of Rossotrudnichestvo
37 Kensington High Street
W8 5ED London
United Kingdom


Sunday, 20 November 2016 from 18:00 to 21:00 (GMT)
Add to my calendar