Description
DNA Digest's Fourth Hackday.
How can we solve the problem of Privacy, Security & Anonymization in the sharing of Genomic Data?
Today, open sharing and easy access to DNA sequencing data from clinical samples is limited due to privacy concerns and interoperability difficulties. The lack of sharing impedes the progress of genomics research, affecting all genetic disease research from cancer to rare diseases.
DNAdigest is inviting you to a day of brainstorming, ideation and hacking for the benefit of genetics research.
Registration starts at 9:30 and the Hack Day activities start at 10:00.
Detailed agenda is already available online here.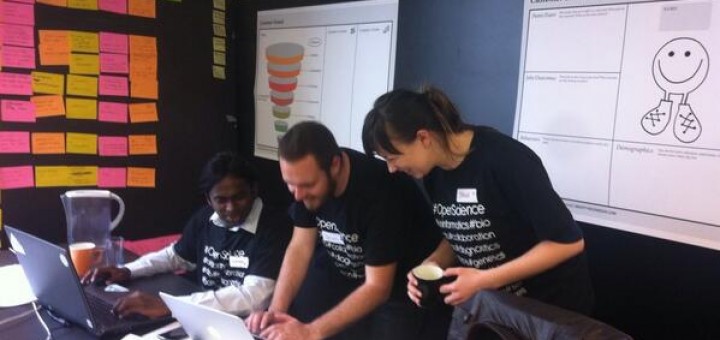 Who is invited?
Everyone with an interest in the topic including software developers, scientists, patients, medical professionals and family. A broad perspective from participants will allow for innovative ideas and unexpected solutions.
I love data, but know nothing of genetics?
You do not need to be well versed in neither genetics or data, as long as you are keen for solving problems. Our discussions will revolve about the cultural as well as the technical issues that need to be addressed.
What happens at the DNAdigest Hack Day?
We will give a basic introduction to the problem domain in the morning addressing the issues that hinder easy data access today. The general discussion will be followed by group workshops to identify the stakeholder perspectives, and in the afternoon we will form groups based on interests and hack and prototype our way towards feasible solutions.
Among other things, we will be exploring concepts related to:

feasibility of solutions

Data reproducibility and open science

incentives for users to share access to data
For the technically minded, we will be exploring problems related to:

user interface
database model
indexing of metadata
data security
Why do you do this ?
Easier access to data will speed up advancements in research for treatments and cures for genetic diseases. At DNAdigest we believe that the research community owe good data management to the patients that have consented for their data to be used for research.
Join the DNAdigest Hack Day to make solutions happen
Keywords: #OpenScience #OpenData #EMR #ReproducibleResults #HackDay #rarediseases #cancer #research #genetics #genomics #bioinformatics #BigData #Security
Visit our website at http://DNAdigest.org, Facebook and tweet us on twitter @DNAdigest
----------------------------------------------------
This event was made possible through the kind support of our partners and sponsors:
http://futurebusinesscentre.co.uk/
http://allia.org.uk/what-we-do/social-incubator-east/
Organiser of DNA Digest Hack Day
DNAdigest works to promote and enable easier and more efficient sharing of genomic data for research. We educate and engage the community about the hurdles and dilemmas for data sharing as faced from the perspective of stakeholders in academia, industry and patient communities.

Please visit our website to learn more about our activities and events: http://DNAdigest.org