Description
Do Algorithms Dream of Electric People?
Blending Technology and Creativity to Transform Performance
The next wave of marketers have been born into technology and for them, it's second nature. They can roll-out practical, optimised campaigns whilst snapchatting and catching Pokémon.

But - how many of the creative, emotionally engaging, tried-and-tested 'Mad Men' principles of interruption marketing are they aware of? Do they know how to play with language and use psychological nudges to provoke action?

Our revolutionary event puts these 'Mad Men' principles into action for the digital age, so you can transform your performance marketing with creative insight and human understanding. Daryll Scott and Justin Thorne will share with you killer principles, including:
1. How to disrupt search and interrupt users

2. Distinguishing between the laws of acquisition and the laws of conversion

3. How to create copy that provokes measurable action

4. Tricks to decode the intrinsic motives of prospects

5. Creating a strategy for predictive, agile marketing
This three-hour session is an opportunity for marketers to receive future-focused insights into this new and progressive field. You will leave with a general understanding of the principles of Neuromarketing and how to apply them to your marketing strategy to give your brand the edge in 2016.



---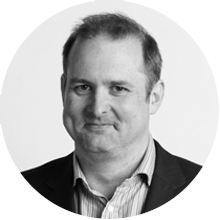 DARYLL SCOTT
Director Of Human Technology, Lab
Do Algorithms Dream of Electric People is led by world-renowned author, behaviorist and Neuro-Linguistic Programming expert Daryll Scott, Director of Human Technology at Lab. One of only four accredited NLP Developers in the UK, Daryll has a prestigious career as both an agency founder and leadership consultant. He has built several businesses and worked with brands like Deloitte, Barclays, Pret-a-Manger, Microsoft and Apple.
---


TESTIMONIALS
"Lab are a highly innovative and results driven agency. Their design expertise and project management are second to none. What's more is that they are a fun and approachable team with a sense of humour." -Holly Macartney, Head of Ecommerce, The Guardian


"Lab have delivered two web design projects for me in two different companies. Both projects characterised by clear strategic thinking, a commercial focus but design rooted in UX good practice, plus an ability to use a web development project to deliver on a brand development objectives." - Patrick Hannah, CMO, Sage Pay


"I thoroughly enjoyed Daryll's talk in his first Neuromarketing 101 event! It was really inspiring and great to see how easily applicable he makes principles from psychology and neuroscience effective for a brand marketing strategy. He represents the future of this industry and I am really looking forward to seeing more of his work!" – Thomas Ridley-Siegert, Research Manager, DMA



---
Questions?
For specific questions regarding this seminar, please contact Charlotte@lab.co.uk.
General questions for Lab or Lab's services may be sent to hello@lab.co.uk